Binary Options Skype Group – Where Newbies Become Pro Traders!
Join My Binary Options Skype Group – Where Newbies Become Pro Traders!
Why should I join your Skype group?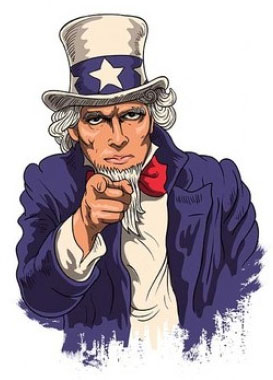 Short answer – for private training with a skilled pro, enjoy many forecasts, trading signals and have constant access to a pro trader's mind and not to mention the other students in the group whom you will learn from too while making friends!
You no longer have to be an insecure beginner trading on your own!
Who should join your Skype group?
If you are a beginner or intermediate trader who have tried everything, lost money and is still failing and you wonder "how are traders making money and what are their trading techniques?" then you should join right away!
I'll be honest here, as a beginner you might not even understand the importance of having a good mentor. But rest assure, trading is an art and you need an artist to show you the tricks. Therefore,now is the best time to join my skype group and learn exactly what to look for on the charts and how to reveal trading opportunities on any asset and on any timeframe while always getting feedback on how to find the next trading signal and the bestexpiry.

Okay but what exactly will I learn after joining?
Now you are asking the right questions! Trading is an art and you will learn the art of trading and price action.
But that might sound vague so let me tell you in more detail.
First of all, you will have the benefit of learning personally from an experienced trader.
You will learn how to actually look for trading signals and how to break down a chart and find important details that most people never even realize is there to begin with!
Also, on a daily basis, I will be sharing my forecasts and analysis and giving you hints on potential trading signals and where an asset is likely heading.
You will also learn from my current students when they share their thoughts and when I explain different subjects or market situations to them.
We will do group webinars too and you can ask as many questions as you want until you learn all the experienced trading techniques that will turn you into an independent and confident trader.

Here is a short list of some of the subjects we frequently discuss:
Price Action Using Naked Charts
Understanding Candlesticks
Accurate Support and Resistance lines
Drawing Accurate Trendlines
Pattern Recognition and Shapes
Trading Breakouts
Moving Averages and Oscillators
Convergence and Divergence
Currency Correlation
Expiry Selection
Finding Potential Targets
How to deal with Fundamentals
Many other details and "secrets"
Unique Market Situations Explained Live
Who is My Coach and where can I find more info on him?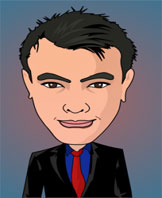 I'm glad you want to know! I go by the nick-name Okane and have been an author on BinaryOptionsthatSuck.com for several years bringing our readers educational content. You may also find me over at BinaryOptions.net and in the forums of CommuniTraders where I help traders get a good start and you can find many of my students in the Trading Diaries Room. On top of that, I have also created many videos on the CommuniTraders Live YouTube channel where I have proven many times how my trading techniques can predict the market accurately and many educational videos demonstrating trades but also live webinars.
I share samples of shared signals in our CommuniTraders Skype Group Trading Diary here.
Sounds Good, What's the Charge for Joining?
Although I am providing you with so much service, 1-on-1 time, frequent feedback, group webinars and more… there is only a small one-time fee of just $99 which I believe is fair for all the experience and help you will get. There won't be any other charges, once you are in you are in!
So how do I Join the Skype Group?
It's pretty simple, just add me on this Skype ID: CommuniTraders-Live and introduce yourself and we will take it from there!
See the FAQ below for more info regarding payment, rules and other good to know stuff.
FAQ:
How much is the fee for joining the Skype group?


It is currently 99$ and only a one-time fee!

How do I make the payment?


Payments are handled via Paypal or Skrill, you will be notified on how to do it once you have added CommuniTraders-Live on Skype.

What happens after the payment?


You first private lesson will be scheduled once the payment is confirmed after agreement on Skype on which date/time.

How and where do I get the private lesson?


On Skype through screen sharing, this way you can watch my charts and learn how to analyze them and what to start practicing!

What happens after the first lesson?


You will be added to the private Skype group and continue learning together with other members and Okane's help such as signals, group webinars, forecasts, tips and feedback and additional private lessons if or when needed.

How many private lessons are there for group members?


It depends from person to person and as required. Usually 2-3 is the standard but it depends on how active you are in the group. The more active, the quicker you will learn!

What do I need before taking the first lesson?


Make sure you have a working microphone so you can ask questions! Also, it's good if you have MetaTrader 4/5. If you prefer any other charting platforms, that's totally okay and if you don't have any at all, don't worry about it.

Is the group running 24/7?


Not on the weekends and other bank holidays. During regular days, Monday to Friday, we are online and Okane will be there normally from 9/10 GMT+2 during the day to 16/17 GMT+2 to take questions, share charts and signals, tips and educate the group. However, you may share your progress at any time with other group members and discuss what you have learned with them even when he isn't around.

Are there any rules I have to follow?


Yes, right before adding you to the group, Okane will send you a list of rules on what's allowed and not allowed in the group. He will also show you how to post proper screenshots of your charts for feedback and guidance.

How many signals do I get per day?


It depends on the market. However, once you learn Okane's methods, you will find your own signals on any asset and timeframe you wish and can take as many trades as you wish together with your group friends. You will also get forecasts that can be used in different ways like trading towards a target and at a certain target. Check out our trading diary to see examples from various trading days and shared signals.

I want to quit trading, can I get a refund?


Yes but you can only get a refund prior to the first private lesson has been attended.

How long will it take before I can make money trading live?


This is totally dependent on your own time and efforts. These techniques are advanced yet needed to be able to make profit in this business. Mastering them requires patience, time and practice. It also depends on prior experience with charting.

I have more questions, who can help me?


You are welcome to add Okane on the following Skype ID: CommuniTraders-Live and ask more about the service.

Skype Group Terms & Conditions
Trading Binary Options involves speculating on the market and therefore; risking your money! You should always use money that you can afford to lose and base any financial decision on your own judgement. The education provided by Okane/CommuniTraders-Live shall not be considered as investment advice and Okane/CommuniTraders-Live is not a licensed financial advisor and cannot be held responsible for any losses. Furthermore, the payment for this service is handled by a 3rd party and not by thatsucks.com.