Maximus Edge Autobot Review
The Maximus Edge Autobot is the latest cutting-edge trading technology that can help you beat the market. It also might actually be a tool you can use and not a total scam. The system and platform are brought to us by a man named Max who tell's us his friends call him Maximus because he helped them to maximize profits. The website says the company is owned and operated by Maximus Edge Autobot Ltc, technology providers and not a financial services firm. Other than the name there is no indication of who Max is, who runs the company or where they are located. The site looks good, the system seems like it could be legit but the bottom line is the same; it has strings attached.
The Maximus Edge Autobot Overview
The Maximus Edge Autobot is the gateway to your automated currency trading future. It is a user-friendly platform that will have you up and running in only 3 steps; register, fund and start following the signals. What makes this one different from so many other scam and fraud systems is this. This is a professional platform for semi-automated trading. It uses the 5 most popular indicators to generate signals that you execute into your account. Your account is linked to the platform for easy one-click speed trading.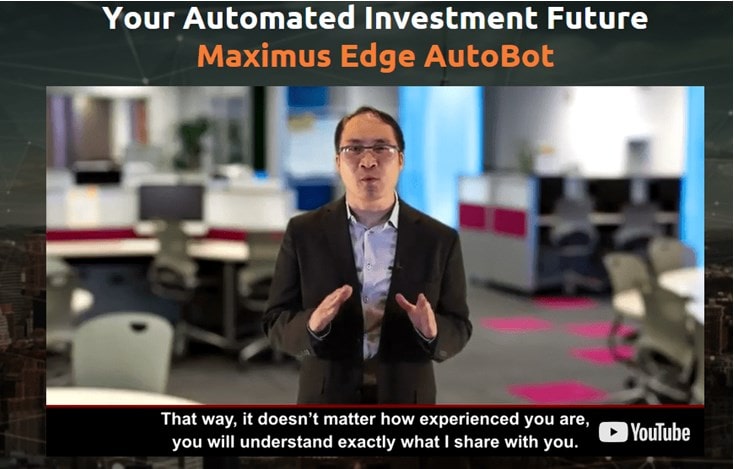 The signals are generated via 3 different types of strategy. It uses these three methods for flexibility and adjusts them according to market conditions. These are the straddle, risk reversal, and hedging. The straddle is for volatile markets and takes advantage of potential moves in both directions. The risk reversal is akin to swing trading and takes advantages of reversals in momentum. The hedging strategy is for trending markets and makes money off of long-term positions.
The five indicators are stochastic, RSI, MACD, CC and Bollinger Bands ™ They have been tweaked, adjusted and optimized to maximize profits for all traders in all conditions, not just some traders in some conditions like other EA's and trading robots. It takes 3 or more indicators to confirm good signals and weed out the false ones and all you have to do to get one is sign up for a free account… and then sign up with one of their recommended brokers, and then make a deposit with that broker. Once your account is set up the signals will start rolling in and then all you have to do is pick which ones you will take.
Is The Maximus AutoBot A Scam?
On the front end the Maximus Auto Bot does not look like a scam. It seems to be a legitimate try and forming a signal based on some common and well-known indicators. From the back end, it looks a lot like a scam and here is a few reasons why. First, they don't give any information about who they are or where they are located. Second, to get this fantastically awesome system you will have to deposit with a broker. Third, the brokers they list are classic binary options scams.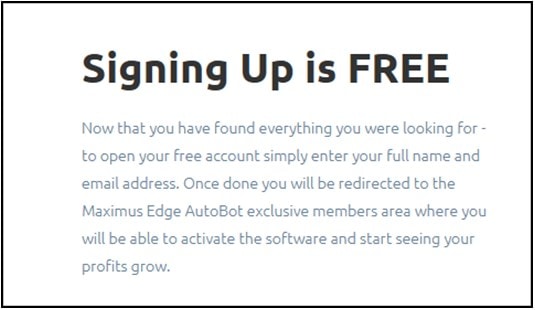 Why The Maximus Robot Might Suck
This robot might suck because it, well, it sucks. Sure, it uses 5 awesome indicators that even with their tweaking should provide decent signals. The problem is that this platform leaves the final choice up to you which means you have to pick and choose which signals to take. This means you have to pick and choose which signals to take and hope they are good ones. And by this what I mean is that you have to hope that the signals are actually based on the indicators listed and not made up by some algorithm whose job it is to keep you interested long enough to lose all your money.
Maximizing Returns Is The Name Of The Game
Maximizing returns is the name of the game and with the Maximus Edge Autobot, the one making returns is Max, or whatever his real name is if that goofy dude in the video is really the one behind this system. This platform is nothing more than a fancy rebranding of the same old white label autotrader platform we've seen a dozen times before. The difference is that this time the website pushing it on us is a much higher quality than what we usually see. Whoever put this one together took their time to make it look like an actual tool we could use. The only problem is you have to make that deposit to get it and that means binary options and binary options scam.