Crypto Dukes is an exclusive community of top cryptocurrency traders that want to help you master the art of Cryptocurrency Trading. The community was founded by Jaden Monahan, a resident (allegedly) of Bellevue Hills, Australia with about 12 years experience trading financial markets online. He created CryptoDukes with a group of trading colleagues to meet the high demand of people who wanted help with cryptocurrency trading. The best news is that it's free, all you have to do is sign up for an account and you are ready to go… sort of.

The first thing I noticed when I got on the website is that there is no information about the company behind this great service, where they are located or what it is, exactly, that they do. There is a great video explaining how the cryptocurrency market is awesome and people are making lots of money but no details on what you get when you join.

Something else I noticed, even before I started the signup process (using a fake name of course, and my trusty VPN) is that on the website they ask you to "open a free trading account now" and to "trade now" in two places and that is confusing. I think this service is a trading community but these offers to "trade now" make me think I'm about to sign up for a broker… let's see what I find.
When you sign up you are sent to a little survey of your trading knowledge and history. Once you complete the survey they tell you that your application to the Crypto Dukes has been submitted and they will get back to you on whether you are accepted. In the meantime, you get to use a handy-dandy free demo account that just so happens to come complimentary with your submission. Yes, you are automatically signed with a CFD broker upon submission just like I thought. The good news is that everybody's application is accepted. . . and all you get is the stupid chat room that comes with the Tradologic crypto platform (it sucks).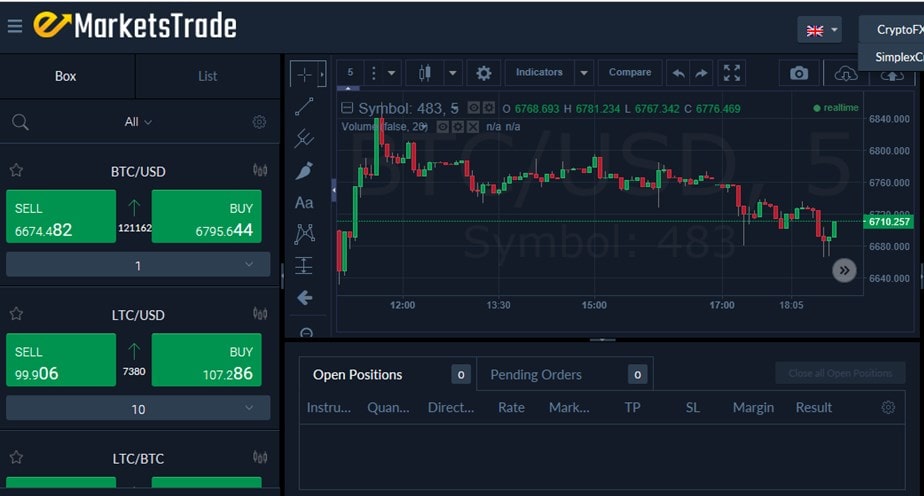 Why Crypto Dukes Might Not Suck
Crypto Dukes might not suck because it is based, I think, on social trading. It is a community of successful cryptocurrency traders just waiting to give you a hand.
Why Crypto Dukes Might Suck
Crypto Dukes might suck because it is the same old story. A shady broker masquerading as a trading service in order to get you to sign up. If they can't be honest about who and what they are, what can they be honest about?
Is The Crypto Dukes A Scam?
They may not be a scam but they are liars. They tell you all it takes is a free sign-up but what it really takes is a sign-up, an application and an acceptance to get it. They also don't tell you they are really a front for a broker, a sure sign of marketing, and when combined with the lies makes them look even more like a scam. The broker they send you to is eMarketTrade, operated by Kalessica LTD which states they are a Cyprus registered firm, a firm of which there is no record in Cyprus. So, is the Crypto Dukes a scam? Yes. No question about it.