Sigh, yet another get rich quick scheme, ripping people off who just don't know any better. This one is sad because it is full of so-easy-to-bust lies. If you are wondering about the title just watch the intro video they prepared for us. By the way, wonder what's with the title? Well, hahaha… I didn't know what to set for this one so I started watching their long pitch video about how easily you can make money and nearly choked when I saw this lady trying to clap. You can see it here (don't forget to give it a thumbs down).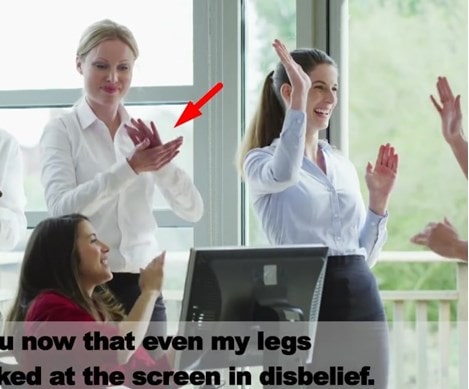 See the video, you will notice what I mean. Sometimes it's better not to act!
Seriously, that actress has probably never clapped her hands before. It looked as if she was figuring it out for the first time in her life. Now, let's turn our focus to the actual service which is another robot claiming that it's gonna make money for you. It is easy and fast but trust me, it won't make money for you, just the people who run the scam!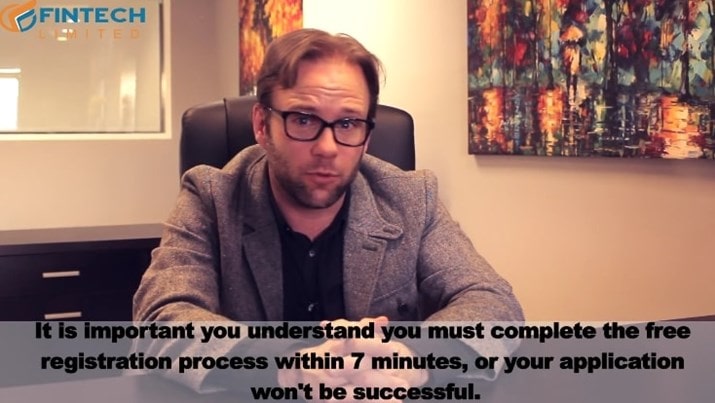 You can find out whether this is a scam or not, but you only have 7 minutes to read this article before your computer explodes… What is this? Mission Impossible?
FinTech LTD – 7 Minutes to Figure It All Out!
Wow, when I first went to the website I was shocked to find out I have only 7 minutes to determine if this is a scam or not! If it's not, it's gonna be my biggest mistake ever. But why 7 minutes? Why not 4 minutes and 37 seconds or 8 minutes and 13 seconds? Honestly, it doesn't matter, we've heard this a million times before; Limited spots, limited time, limited copies, bla bla bla…all intended to make you want to rush in without making sure the service is legit. If you wait 30 minutes and try this site again guess what? It works, the time limit is nonsense just like every other lie I am about to expose. The stupid system even let me sign up twice using the same IP address, what an idiot.
The Fintech LTD Promises…
FinTech promises easy money just like every other scam I've seen. The guy in the video claims we don't have to do anything at all, just like every other scam I've seen. You just need to open an account and fund it with a broker that is of course recommended by FinTech. These brokers are bucket shops who try to lure clients through greed using good old tricks that are tried and true.

Fancy cars:


More fancy cars: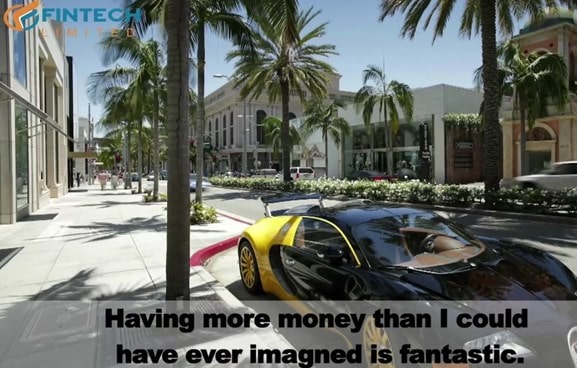 And the typical use of actors hired on Fiverr or similar websites:

Wall Street Now Doing Binary Options? – NOT
This is one of the funnier claims; apparently the broker they are going to forward us to is located on Wall Street. The only thing is, we already know there are no legitimate binary options brokers on Wall Street, and that the SEC and CFTC don't allow crappy advertising marketing like this service is peddling.

When I signed up I got GreenFields and CTOption, both of which often show up on our scam watch. If you check some of our previous robot scam reviews such as the "Binary Option Auto Trading" you will notice GreenFields among other scam brokers.

Before I move on, let me ask you; do you really think these non-regulated off-shore brokers will pay you 20K per week when people have trouble getting their initial deposits returned to them? I for one don't think so. And as always, there is a conflict of interest because autotraders normally work FOR the brokers to make YOU lose money. Knowing this fact, it's no surprise FinTech works with such shady brokers.

Who are the People Behind Fintech?
Who are the people behind this software? Well, we have no idea, isn't that awesome! There is no information on the website about them, no address and no names. We only have fake and made up names and testimonials to judge by. Who knows, maybe the owners of a scam broker created this website in order to send clients to themselves. See, it's dangerous to invest in a company you know nothing about. They could be anyone.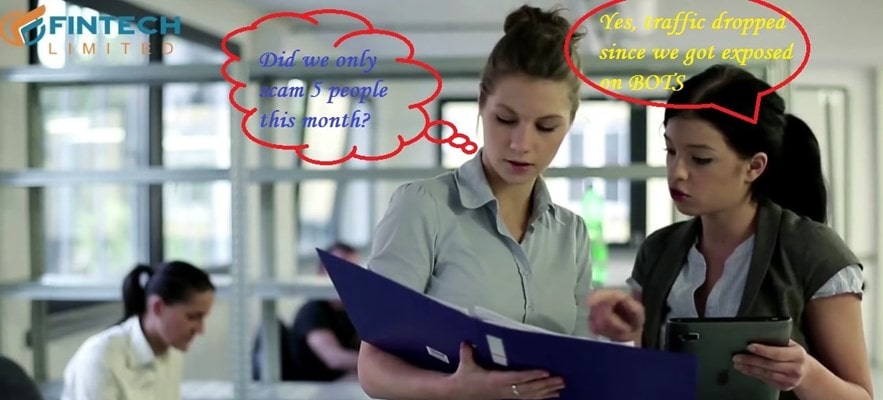 Not Even the Dead are Safe
Speaking of testimonials let's check them out. It turns out that Fintech doesn't even respect the dead. Take a look at the image above. See the name "Rogers Silver"? Sounds fake doesn't it, just like a porn star? If you Google search by image, it turns out the guy is Mikhail Lesin who is one among the "mysterious high-profile Russian diplomat deaths". A few other pictures are taken from stockphotos and from other stories which have nothing to do with Binary Options. We have seen scams using famous people's names before, but it's the first time I see them using the recently deceased.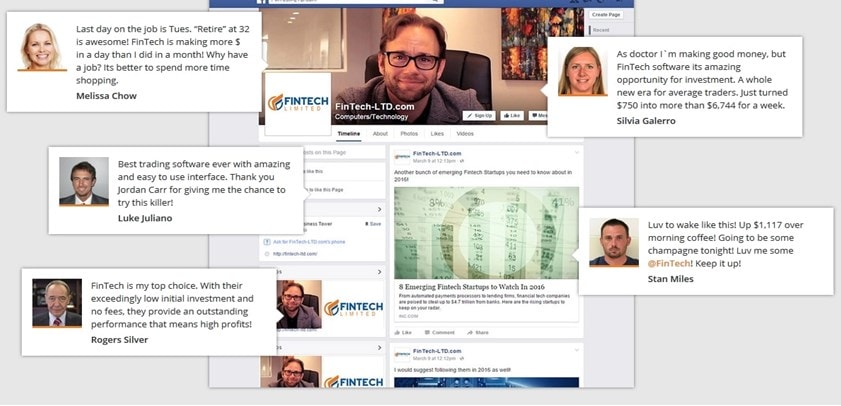 Don't Look at Your Account – It Might be Empty!
As the pitch video kept going on and on, Mr "fake-name" said they did not check their account for a week while running the robot with a 20,000$ deposit. They were surprised once they finally checked their account balance. There was so much profit that the girl in the video forgot how to clap.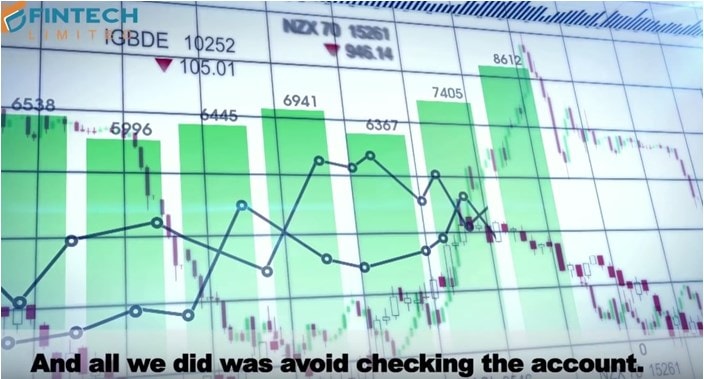 You know what I think? This story is told to make you leave your account unwatched so that by the time you check your balance, the robot has already blown it away. At least they were right about one thing – you will be so surprised that you will forget more than how to clap. Ladies and gentlemen, my work here is done – I find the defendant guilty!