Cannabis Millionaire Review
Usually getting high while trying to make money online doesn't work so well. Trading the financial markets stoned has never been a great idea. Until now! A true "gem" has been created and revealed to the world: an autotrading robot called Cannabis Millionaire that makes money while you sleep… trading cannabis CFDs. It looks like the always-busy robot creators are jumping on all ideas they come across, so now they've developed an algorithm that trades Cannabis with 99.7% accuracy. Oh goodie, another magic money making machine!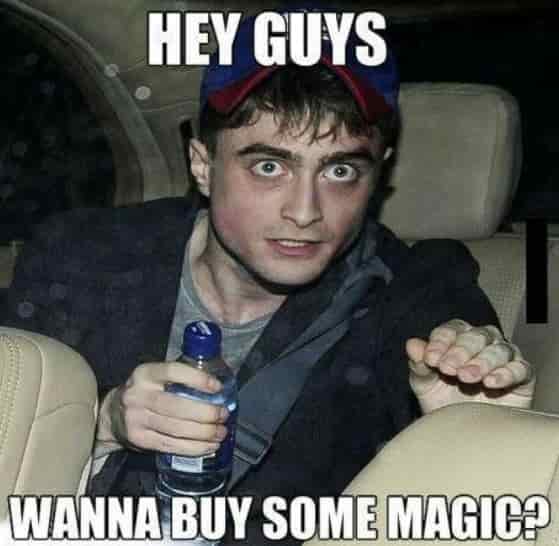 The Cannabis Millionaire App. How Does It Work?
Hmm, the answer is both simple and complicated at the same time. According to them, it's a complex algorithm that can open and close trades on Cannabis CFDs with almost 100% accuracy, giving you more than 1,000 bucks every day. And the software itself is completely free, can you believe that? According to us, it's much more simple: Cannabis Millionaire is a scam That Sucks!
The reason it works (allegedly) is because Canada and the US are about to legalize recreational pot and now all the shares of cannabis companies are soaring, thus making it very easy to profit by trading them. OK, that makes sense in a way, but let's not forget this app trades Contracts For Difference (CFD), which means you can profit when the price goes up or down and their claimed accuracy/win rate is 99.7%, so what do I care if stocks are rising or falling?
Their whole ruse is based on creating fear of missing out and drilling into your head over and over that you will make tons of money from cannabis CFDs, easy, no risk, everyone should get in fast yada, yada and lots of other nonsense. There's nothing tangible, they don't explain how things work, what is the algorithm they use. Nothing, just talk that marijuana is gonna make you rich.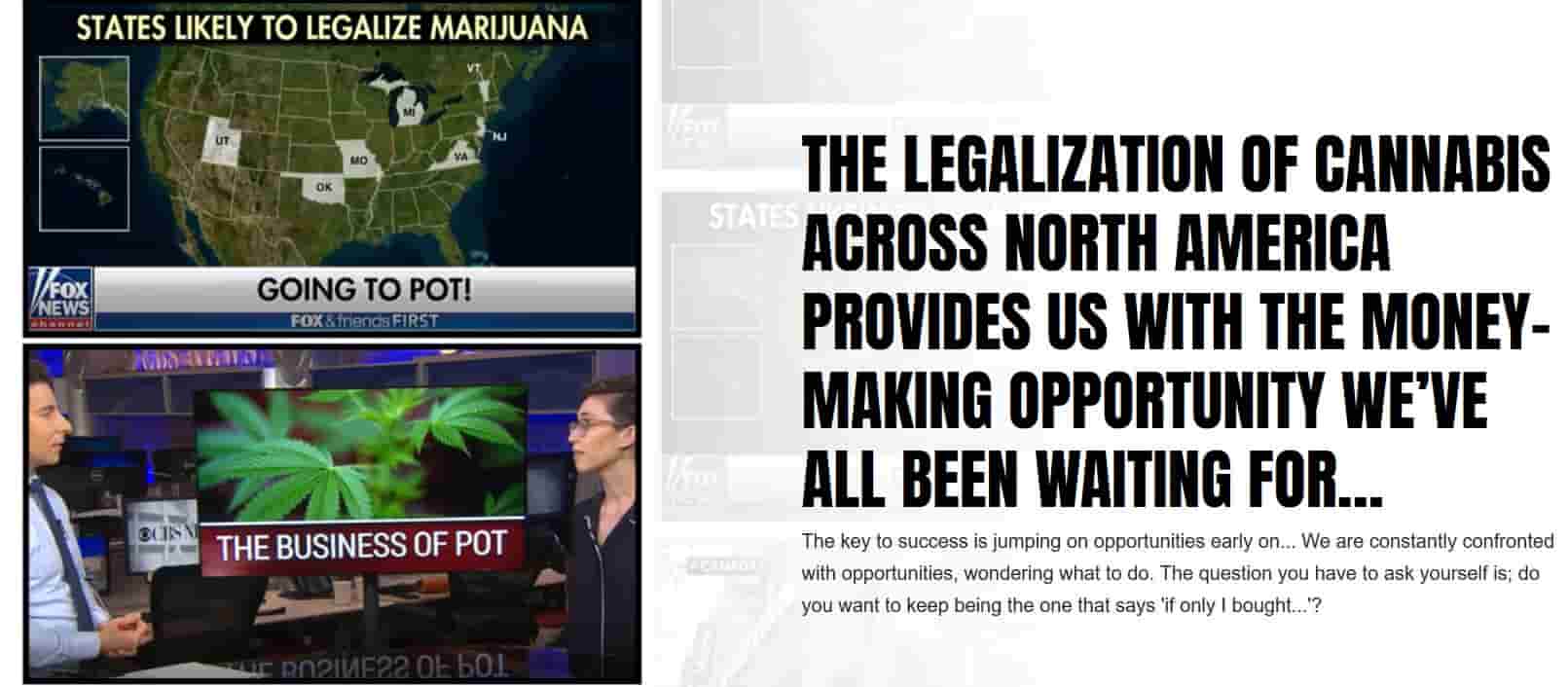 Cannabis Millionaire Tries to Surprise Me!
Tired of all the nonsense I decided to open an account to finally see the software in action. But surprise, surprise: there was no software. Instead, I just got a message about how much money I will soon make if I jump on opportunities early and was redirected to a broker called Golden Markets, then instructed to deposit money. So by registering and opening an account with Cannabis Millionaire App, I actually opened an account with a broker without my knowledge and without being asked.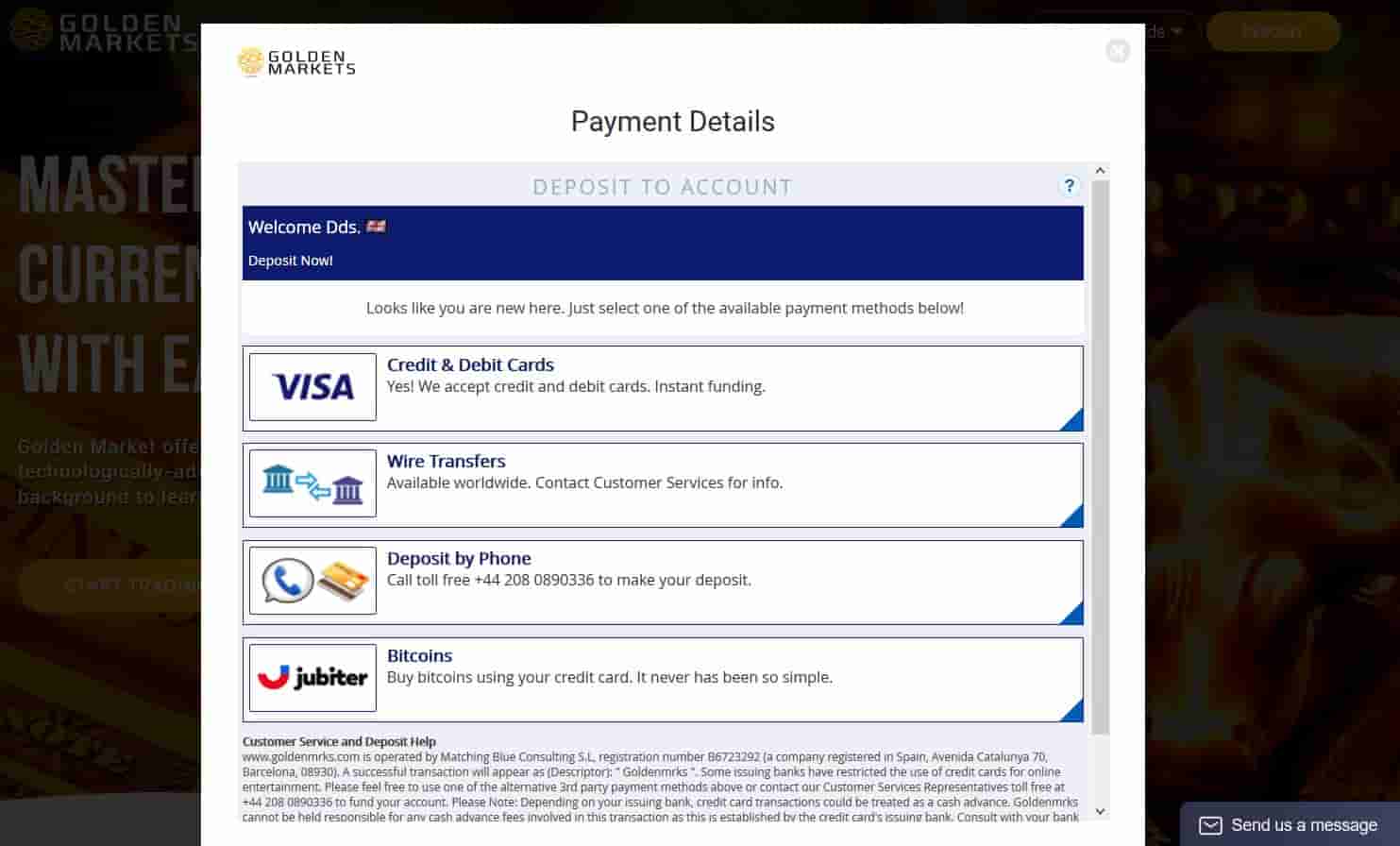 And what's even more interesting is they don't even have an app. Not that it would make any difference but why all the talk, why sign up with Cannabis Millionaire in the first place if all I get is an account with a shady, unregulated brokerage?
Cannabis Millionaire – A Story of a Misleading Ad
So let me sum it up: you get a website that hypes up the legalization of marijuana and says you will make money from this, misleading into believing you will get some magic 99.7% accuracy trading robot. When you're hooked and sign up, you end up with a brokerage account and no app.
I am actually disappointed in this scam. It falls short in terms of entertainment value and it looks like robot marketers are not bothering anymore to create or repackage their robots. They just slap on a few words about something that's trending, like Bitcoin or cannabis and then direct you to their designated broker. I couldn't even find fake testimonials or fake pictures of their 99.7% accuracy. Ahh, I almost miss the old times when scammers actually took some time (albeit limited) to try and scam us.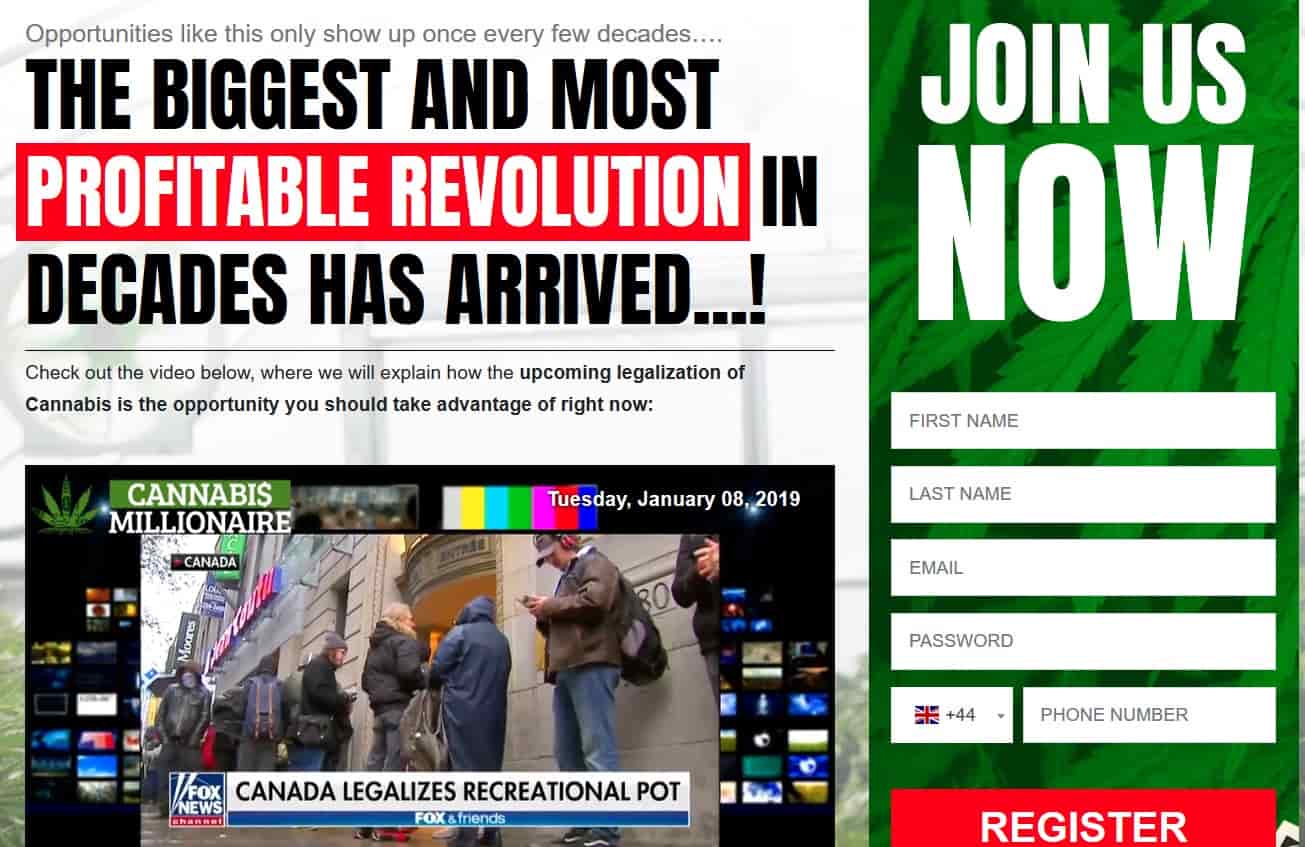 Wrapping It Up
There's not much to say about this other than Stay Away! It's the same type of scam we've seen so many times before but this time the trading robot is missing. Everything is still the same: they brainwash people with talks of big, easy profits, get them to register then redirect to a broker for deposits. The broker gets your money, which their account managers will make sure you lose, the affiliate website (in this case Cannabis Millionaire) gets a stake of your deposit and you get the finger. Sorry, but it's the way it is. I am not saying that recreational marijuana is not a good asset to invest in, but if you want to do it, make sure you invest with a regulated and trusted broker.
Great News!
We have found a Robot that will make you so much richer in less than 30 working days!
Show me the Robot!
.