Limited spots! Tons of Money! 99.99996% accuracy! No Risk! What are you waiting for? "50K A Week" is here – it's the newest, most powerful trading robot to ever hit the market. It will make you at least 50,000 USD per week (duh, it's in the name, yo) and it's free! Can it be true? Of course not, but we're gonna take a look anyway.
50KAWeek – What It Is And Where's The Catch?
This is a trading robot, described by its creators as "artificial brainpower" and also the end of all your financial troubles – just like all trading robots advertised in this manner. I cannot tell you much about how it works exactly because nobody explains it; all we know is that you will make a lot of money. Take their word for it.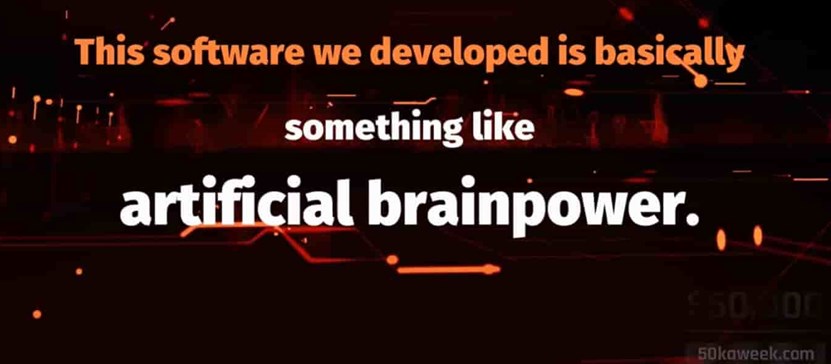 There's a story behind it, of course: a guy – Josh – had a poor childhood and his parents were always struggling to make ends meet, having to borrow money and work extra jobs (I'm already feeling sorry for this guy). In college he got a job at some start-up called Genius Tech – they were developing a trading robot but went bankrupt before they could finish it (damn, so sad).
After Genius went bankrupt, Josh and three of his friends continued to develop the robot for about 3 years, during which he got no sleep, no fun, etc. – sad, sad…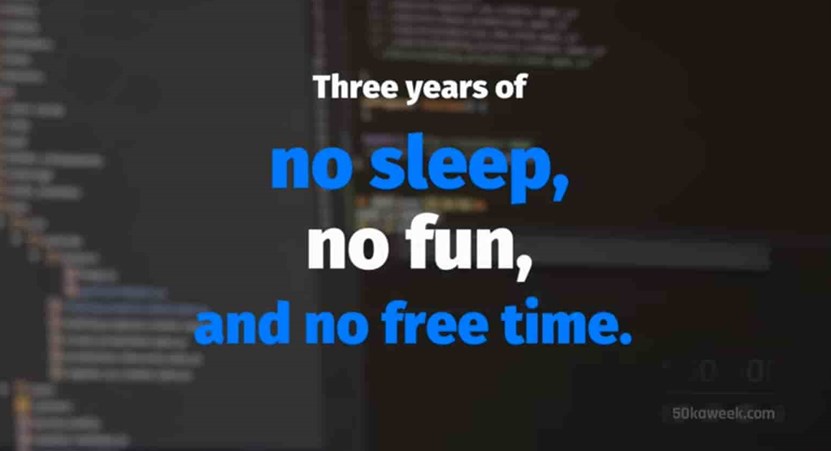 After these three years, the robot was finally finished and needless to say, it was amazing, reaching an accuracy of 99.999996%. I was sold at 99% but 99.9999% sounds better.

50K A Week? Is That For Real?
Thanks to the robot, now Josh owns supercars, yachts, probably airplanes and satellites too because he is a rich man and he wants to make the world rich as well. He is offering free spots to 60 lucky guys (you and I included) so they can beta test the software. First of all, there's no need for Beta testing if he already used the software for several years and if the accuracy is already 99.bla.bla%. And secondly, those 60 free spots are actually unlimited; he just wants to create a sense of urgency for you. Also, everything in limited supply is more appealing, but trust me, everybody can register – more cows to milk, so don't be one!
I cannot tell if the robot trades Binary Options, CFDs, Forex, Bitcoin or other cryptocurrencies because Josh doesn't bother telling me; he is too busy using fancy words and assuring me I am going to be rich. However, in one picture he is showing payouts as percentages, very similar to binary options, so you will be probably losing money on this instrument… sorry, I meant "trading" this instrument. From the little explaining he does, I can also tell that you will have to watch the robot for a signal and then click to open the trade, so it seems this is not a fully automated robot.
If you are wondering why the robot is free, he has a "good" explanation: he wants the beta testers to give feedback and create some hype so that he can then sell the robot for $6,999. Ok, at least this is a more plausible reason than what others give us: I want to end poverty, I want to pay it forward, I want to take revenge on the big institutions or I am simply a very good guy. But I don't understand why he needs to go through all of this when he already has the Golden Goose. According to the sales video, you can make 50K per week starting at $250. Imagine how much money you can make if you start with $2,500 and compound the winnings (re-invest all for a few months). Man, I tell you, he could rival the Fort Knox in no-time. Give it a week more and he could buy the United States.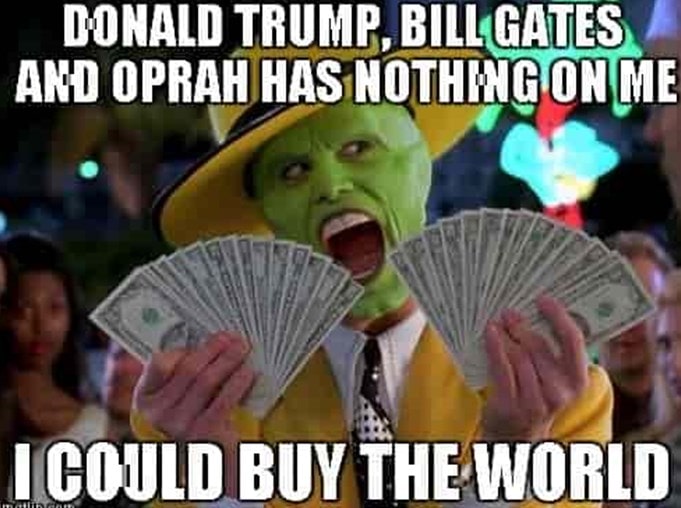 Next it's time for the "hook": he mentions again that the spots are limited and are filling out fast – only 2 Millionaire spots available. Act fast if you don't want to miss out on this amazing opportunity… Let me tell you, these 2 spots will always be there, or at least as long as the website is up. This "limited" thing is one of the oldest tricks in the scam book and is simply meant to give you an extra reason to sign up fast.
Let's Wrap It Up And Call A Spade A Spade
Even a child could see through this scam. It's all smoke and mirrors, talking about 50 Thousand bucks per week, algorithms, and artificial intelligence only to keep us from seeing the reality: they are an affiliate for a brokerage and will get a commission when you sign up. And by the way, you automatically sign up with their brokerage when you type in your details on the "50K A Week" website. That reminds me: what a stupid name! Come on, they are really running out of inspiration. People, stay away and invest your money somewhere else, or learn to trade for yourselves.