Cryptocurrencies, the newest fad to take trading by storm. Are you ready to take advantage of this golden opportunity too? Can you get rich with Bitcoin? Sure, by investing at the right time and the right amount, anyone could. Cryptocurrencies are getting more and more popular and are most likely the future when it comes to transactions of all varieties. Today, we will take a deeper look at the Bitcoin Code system (also called Bitcoin Code Ltd) that is advertised as something that will secure your financials. Are your alarms going off? Well, you are not the only one but let's take a closer look!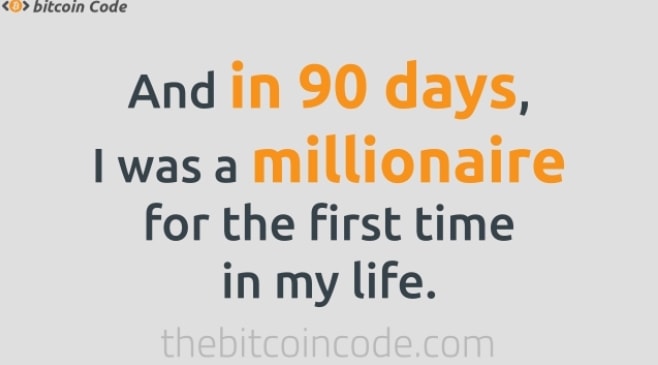 The Bitcoin Code – How it Looks Like
Is there a secret formula, a secret strategy, a secret code that's gonna make us easy money? The answer is yes. Apparently, this guy "Steve McKay" has discovered a Bitcoin ATM machine… yeah, that's the story. End of world hunger is near – hurray!!! Oh no, what's that… it's LIMITED! Only to 25 people. Bla bla bla… This sounds so familiar. The story and the lies I mean. Again with the secret formula, the genius, fast and easy money and it's limited to only x people!
Here is the best part, this has nothing to do with Bitcoin, nor secret formulas. The "secret" is pretty straightforward actually. You will deposit 250 with a garbage broker which gives that 250 to these scammers behind the Bitcoin Code Ltd. And the story ends there, there are no 13K per day for you, not even 1.3 dollars or cents.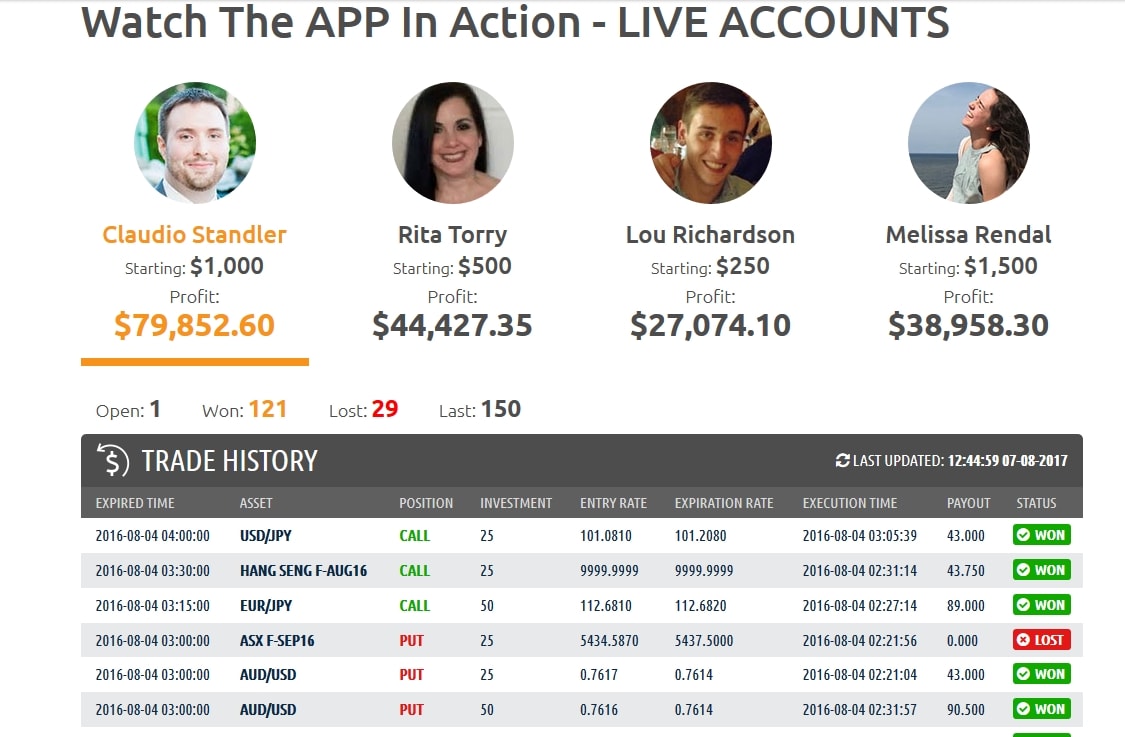 As you can judge by looking at the image above, we can trade currencies or any assets just like a regular Binary Options broker. Where is the Bitcoin part? Am I depositing in Bitcoin? NOPE. Will I be trading Bitcoin? NOPE. Then why the hell is this called Bitcoin Code?
Never mind, let's instead take a closer look at those results, I smell photoshop.
The Bitcoin Code Ltd – Is It A Scam?
Those results look good. Too good if you ask me. Let's look closer… hmm. Notice anything? Don't you? Well, look closer damn it! There, the strike price is giving a losing trade in one place but strike price is also giving a winning trade on another trade! Oh photoshop, you are good but you can't help greedy scammers from making editing errors.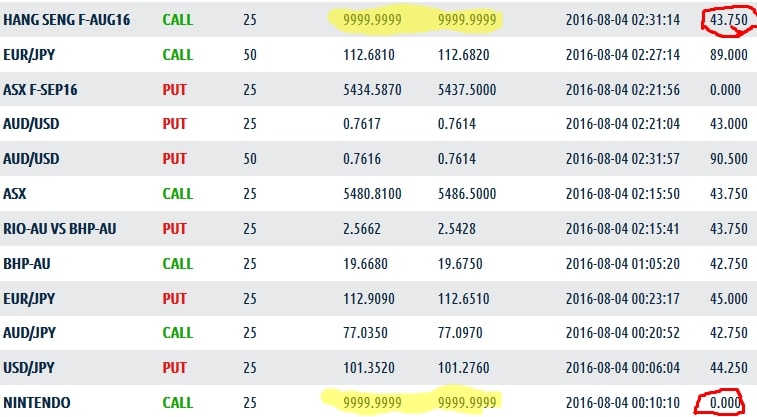 Either both should show 0.000 or both should show a winning amount. Why? Cause in both cases, the entry, and the expiry were the same! #PhotoshopMistakes.
Anyone who has ever traded knows that a broker either will count a strike as a win a loss or a tie. Well, most brokers count it as a tie and give your investment back. Some count is a loss. But you can't have it BOTH WAYS. Hence the editing mistake in that fake image above! Busted. Before I forget, here is another big warning sign: their terms and conditions, support and policy links/tabs are not working. They are also fake!
But there is more! Don't let me make my case with just one error… NO, let me show you MORE!

Hahaha! Rachel Smallay is one of their members? Who could have guessed… oh sorry, I got carried away. The first female on the left, Caroline Essen is actually Rachel. She is a New Zealand television reporter! And she comes with her own funny story of calling people fat with the microphone on. LOL! At least she is not a scam artist.
So they took her picture off of Google and added her involuntarily as a member of their scam service. I bet she would love to report this story on her channel. You know, just to shift focus from her own bad mouthing. Haha, maybe I should email her this! "The Okane and Rachel Scoop" – likely we will win a Pulitzer Prize? Or is it just for the US journalists =(?
Moving on, how about that gentleman to the right, with the glasses, Charles Millington? Turns out he is Michael Dines and a realtor. Sigh, so much nonsense here! Hold on, I need to make a phone call…
*bleep bleep bleep… phone is dialing*
Sarah: Hello this is Sarah at the Bullshit Store how may I help you Today?
Okane: Hey dear, I would like to know if you have a shipment of bullshit stories to send me?
Sarah: Oh, I am sorry sir. We are freshly out of stock here at the Bullshit store! We just shipped all of our bullshit to the Bitcoin Code.
Okane: I suspected that was the case!
Sarah: I can, however, promise that we will have fresh bullshit stories every week for new binary options robot scams – so tune in on Monday!
Okane: Wonderful, will it involve a Genius, a secret code, limited spots, and easy money?
Sarah: Hahah, oh yes why of course sir! And fake testimonials and images too, don't forget about the fake images!
I would continue pointing out more fake stuff on this Bitcoin Code scam site but honestly, I just ate and my stomach is starting to cramp from all this bullshit. My doctor recommends only a tiny dosage of bullshit per day and it is getting exceeded here by far.
Alright alright, I do a couple more! Ready?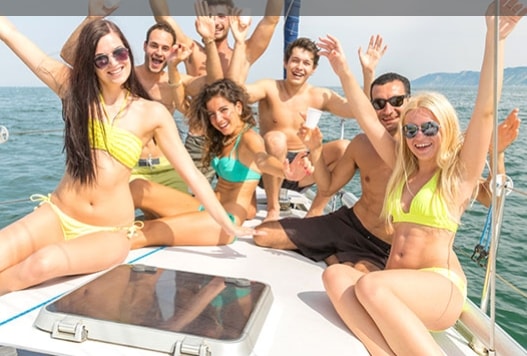 Bitcoin Testimonials: Yes, FAKE Again!
Look at these happy people, looking fancy and all in their boats and bikinis…
FAKE! This image is stolen from some boat stereo sales site and it has nothing to do with binary options robot trading. No, those people are not happy Bitcoin millionaires! They are just happy getting paid for their photoshoot.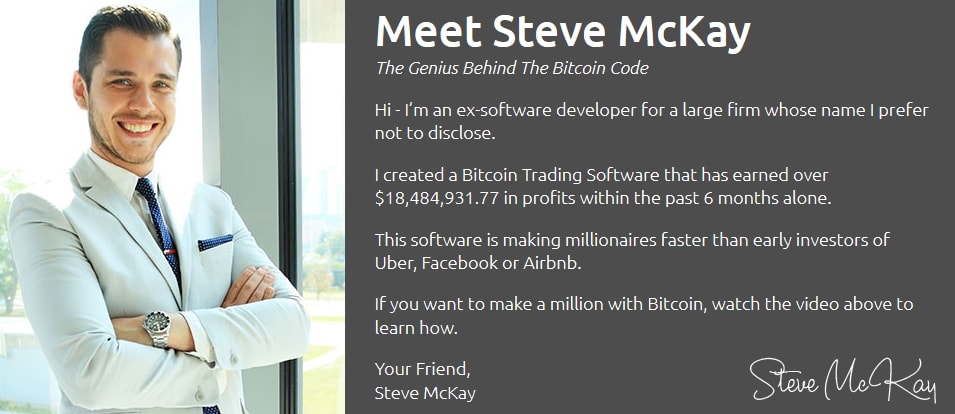 How about this Steve McKay by the way? This is yet another stolen picture and the genius story is from the bullshit store – seriously, Sarah confirmed it remembers ;). Yes, this image is from one of those "stock charts websites" and this guy is not Steve McKay. I think I can now rest my case, your honor. Just remember the golden rule guys, whenever you feel you are getting honey-potted, we are here for you!