Bitcoin Profit App Review
Lately I am seeing so many trading robots with "Bitcoin" in their name that it's hard to keep up and differentiate them. Actually, they are all the same crappy AutoTrader under a different skin, thus differentiating between them is not very helpful or even needed. All cut from the same cloth, all designed to grab your money. The latest addition: Bitcoin Profit App – a one-page website that promises 4,200 EUR per day or 720% ROI.
What Is Bitcoin Profit App and How Does It Work? Their Story.
As always there are two sides of the story: theirs and ours. They will tell you that Bitcoin Profit App will make you north of 4 thousand Euros every day, using arbitrage and a minute later they will say the robot uses trading indicators and systems. These two ways of trading are very different and although you can do both at the same time, this is not the case here. More likely they don't know what they are talking about and just try to seem knowledgeable. Let me explain: when doing cryptocurrency arbitrage, you buy a coin, say Bitcoin on Exchange A, send it to Exchange B and sell it there at a higher price. For this to happen you have to find 2 exchanges with a difference in prices, of course, but you don't need indicators or a trading system per se. Find the difference in price and take advantage.
Immediately after talking about arbitrage they say their app uses the top 6 trading indicators in combination with 3 advanced trading systems. Among those 6 they mention RSI, Stoch, Williams indicator and… MACO indicator. That last one is clearly MACD but when you don't know ANYTHING about trading and you use the font they are using, "D" can look like an "O" and you get MACO instead of MACD. The bottom line here: they cast more than one hook and see which one catches the fish. Arbitrage, directional trading, top indicators – mash it all together and hope we bite. We don't!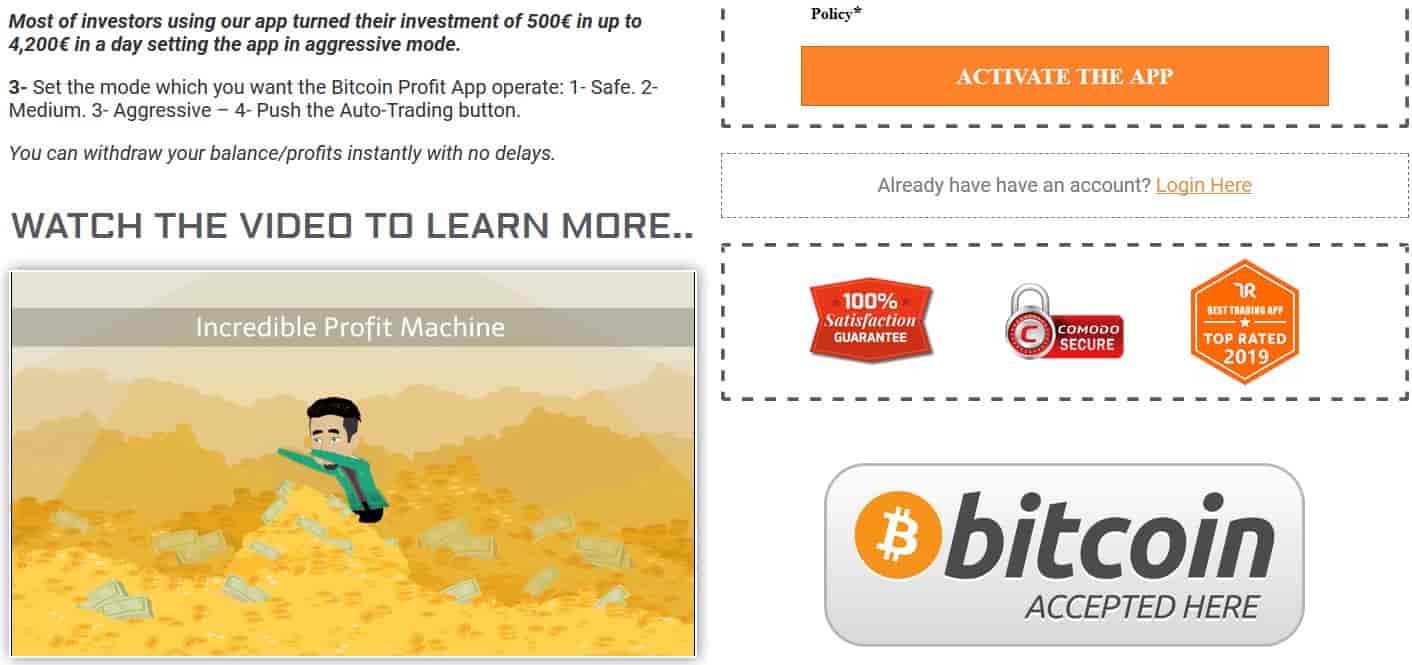 What Is It And How Does It Work? Our Story.
This is a cash grab! A cheap scam that doesn't even have a working product. I've tried in any way possible to register in order to see the app but no matter what I've tried, I couldn't get in. I used a temporary mail, a VPN which made it look like I'm from different countries, I even tried registering from my real location. Nothing worked.
Their website is a page long but has a few tabs at the top for Testimonials, How To, Indicators and Systems. None of those buttons work! But the claims they make are hilarious: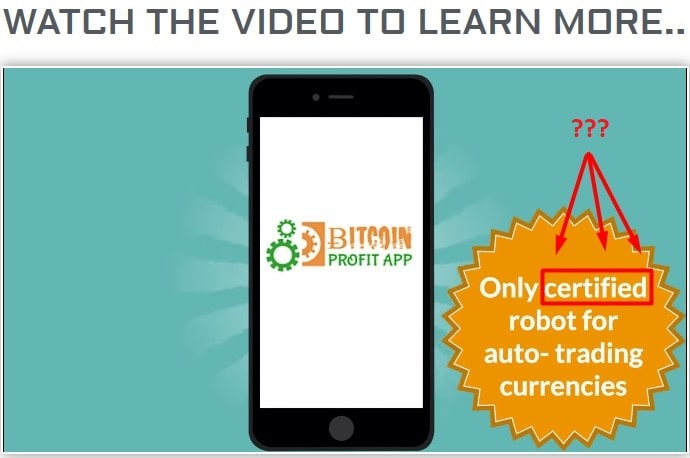 This is the "only certified" robot? Wow really? By whom? Is there a special financial regulator for auto-trading robots that I don't know of? Or maybe there's some special regulator for cryptocurrencies? Oh, I know, CySEC and the British FCA just decided to regulate robots nowadays because they don't have anything better to do.
Continuing with the "certified" BS, they say the app has been created by certified software developers in collaboration with leading financial experts. "Bitcoin Profit App is the NEO artificial intelligence designed to give investors the maximum return on their Crypto, FX and CFD trading". LOL… NEO artificial intelligence???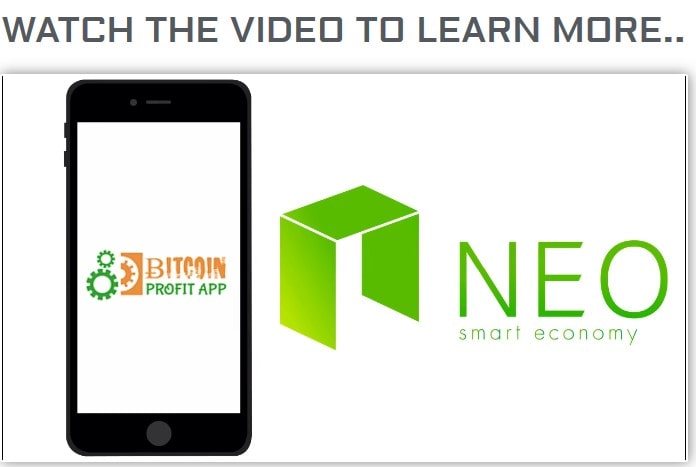 Just look at that: they use NEO's logo to make it look legit. NEO the blockchain protocol and crypto coin? I hope you are not implying that you are somehow involved with NEO because you are not fooling me.
Let's take a closer look at the profits they promise: allegedly you can make about 4,200 EUR with a 500 EUR investment in a single day. So let's be clear: they actually say with a straight face that you can make more than 8 times your money in a day and they are offering this marvel for free? Why would you give away such a gem?
There's one more thing we have to talk about: the broker. As always, the app is free but you have to use their "recommended" broker, except that in this case you don't even know what broker you are going to use. All they say is to "fund the broker account chosen by the robot". So, they have total control over broker choice and once you've funded your account they will have total control over your trades. Hmm, doesn't feel too safe to be honest. And for all the guys who love a bet: who is willing to bet on the broker's regulation? I bet it's unregulated, shady and with a poor reputation.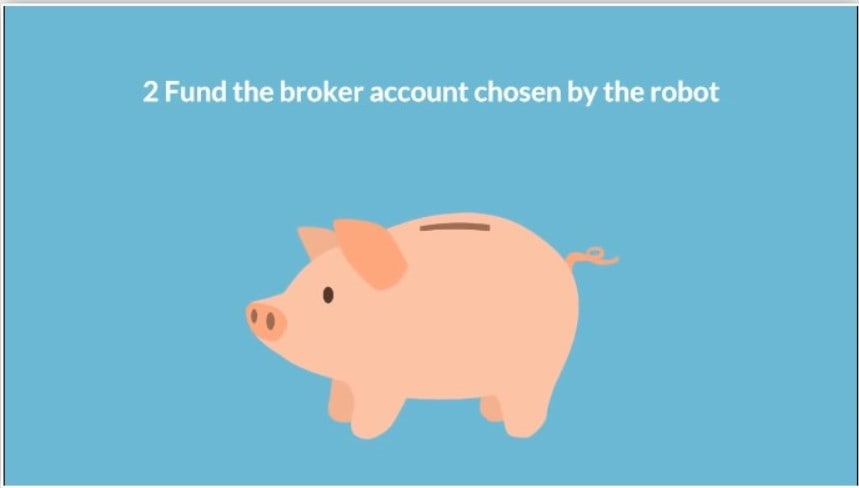 Bottom Line: Bitcoin Profit App Is at the Bottom Of The "Food Chain"
We've seen it all before: a free magic app that requires you to fund a broker's account with $250 minimum, no information regarding the owning company, no address, just a webpage saying you'll be rich. If you are willing to risk $250 to see if it works, I recommend you donate it to charity instead. Or go out and try to trade for yourselves. This cryptocurrency autotrading robot will only lose you money. Period.
Great News!
We have found a Robot that will make you so much richer in less than 30 working days!
Show me the Robot!
.