Have you been looking for a "set it and forget it" money machine? A way to make passive money for practically free? Then perhaps you are here to do your research and find out whether the CryptoSoft can make you thousands of dollars per day as they promise on their website or whether it's a big bluff. In that case, I'm glad that you decided to research first because everything looks really shady and you absolutely need to take a closer look.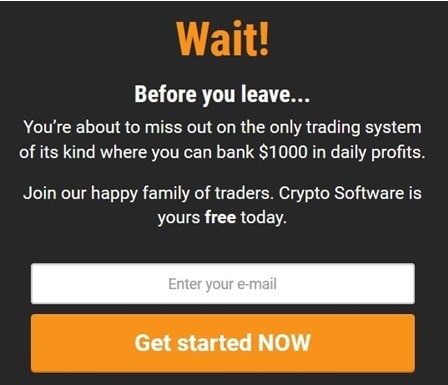 $1000 in daily profits? Too good to be true, and it is.
Is CryptoSoft a Money Machine?
At first sight, the CryptoSoft website doesn't stand out from any other robot and easy money scams we have seen before. They claim to have secret software and that they have experience with banking and that's how they got the knowledge to create "magic money-making machine". This is pretty much the story of every robot scam out there.

The founder calls himself Thomas Green which is just a fabricated name. Why? Because there are no records of such person. Where is the LinkedIn? Who are the colleagues who worked with him in the same bank? What programming skills does he have? Yeah that's right, it's all made up.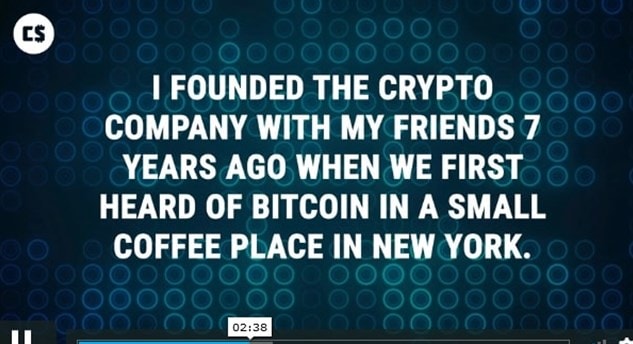 Oh really, tell me, was it before or after you already created the other scam service mentioned below?
Same People behind Push Money App Scam!
The most interesting part about this service is what I found in their terms and conditions. Check the image below first: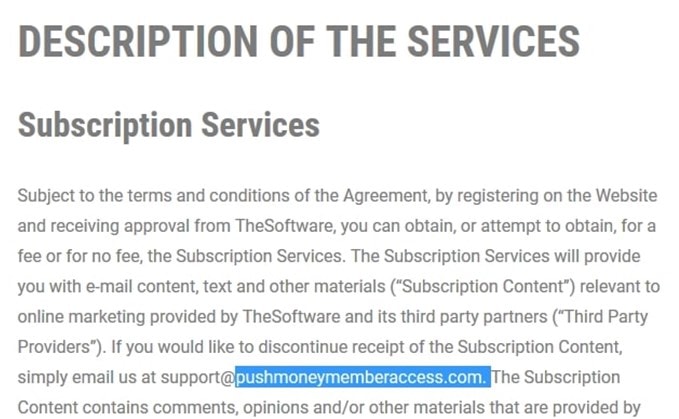 Why is their support email, the address of another get rich quick scam?
Hmm… this is… interesting to say the least. How come The CryptoSoft's support is the same email address as another get rich quick website? If you would to visit that website you will get yet another fake story made by actors and they try to convince you into signing up with their broker for a 250$ deposit. But which software is going to make us rich? The CryptoSoft or Push Money Member Access?
Confused? Don't be. It is normal to see that one robot scam is connected to several others. The reason is that these scammers try different scams, with different names and different fabricated stories just to see which one sticks. This time, they were too lazy to create a new email and they know that most people never even read the terms and conditions. But we do, and there it is, their system is nothing unique, they create and promote similar websites.
CryptoSoft Presents: The 250$ Deposit Trick
Did someone say free money? Oh yes, you thought they were offering you financial freedom just because they are nice people? No, they want you to deposit 250$ with a broker and make money off of your losses.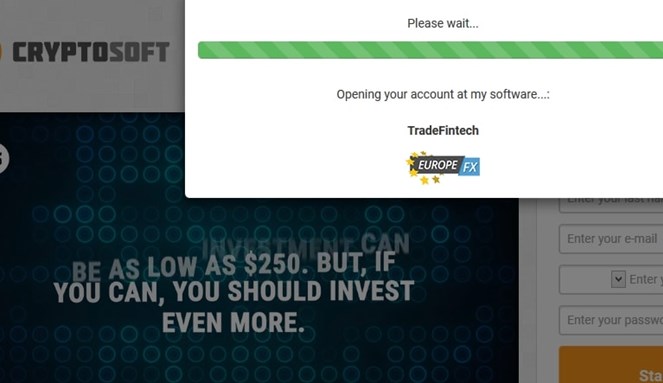 The video says you should invest 250 or even more while connecting me to TradeFintech.
The broker I got directed to, is called TradeFintech but you may be sent to another broker based on your location. I would not deposit a dollar there since it is not regulated and since they are already believed to run investment scams according to the FCA.
By the way, wasn't the entire point of this service to ride Bitcoin and Ethereum to riches? Then why are we getting sent to a CFD/FX broker that is not even licensed and on top of it, already blacklisted? As I said, it's all created for one reason, to take at least 250$ out of your pocket.
CryptoSoft Testimonials – Too Easy to Fake
It's too easy to create fake testimonials. You can hire someone for 5 bucks at Fiverr.com or a similar website or just photoshop some images taken from the web and then add your own text to it about how happy they are with your service. The two clients are called Josh and Lucy, if you have some extra time to kill, you can find them on Fiverr and even hire them yourself to say how awful The CryptoSoft is and how much they lost.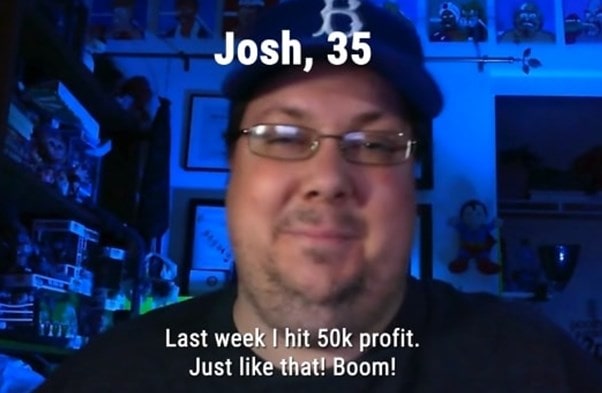 Just an actor and definitely not a guy who is making free money.
Too Many Crypto Scams
There are too many crypto scams flooding the internet right now. In fact, the soon as I am done busting this one, I am going to start exposing the next one who is not much different than this one. Neither were the many previous robot and cryptocurrency scams we recently reviewed. What is common for all of them is lack of evidence, fabricated stories, unlicensed brokers and fake testimonials. Therefore, make it a habit to always look up anything that sounds like easy money.