DAXTrade is an automated stocks and currencies system designed to trade for you – aka a trading bot. It can allegedly "double or even triple your result in one day!" You'd think that after years and years of getting scammed, people would learn to see through all the cr4p dished out by trading robots that promise millions of bucks in a few weeks or any other type of get rich quick scheme. But anyway, let's dig deeper.

How Does It Work And How Soon You Will (NOT) Get Rich
As all trading robots, DAXTrade is designed with the users in mind (or rather their money), and aims to bring to the table unparalleled performance, ease of use, and outstanding profits. That's the story, anyway… In reality it is a gimmick designed to make you sign up with DAXBASE, an unregulated, offshore broker.
Ease of Use
Maximum ease of use, of course: sign up, with the "best Stocks and Forex broker in the industry", fund your account with a minimum of $250 and you can double or even triple your account in a day. Wow, it almost sounds too good to be true (…and we know how that usually ends).

As they put it, this is the "Ultimate Stocks and Forex Autotrading Robot". I wonder what "ultimate" means in this context – maybe it means it will be the last one because you will be left with zero money after using it. Or maybe you will become super rich and won't need to trade, autotrade or work a day in your life again. Yea, I don't know about that…
One Is Not Enough – Multiple Robots At Work
After signing up, you will see a bunch of robots on the left hand side and a bunch of assets (stocks and currencies) on the right hand side. You can select your desired robot only after depositing and based on your "desired level of income". I wonder, if I see a robot with 100% return and one with 120% return, why in the world would I go for the one with lower percentage? Anyway, to each their own.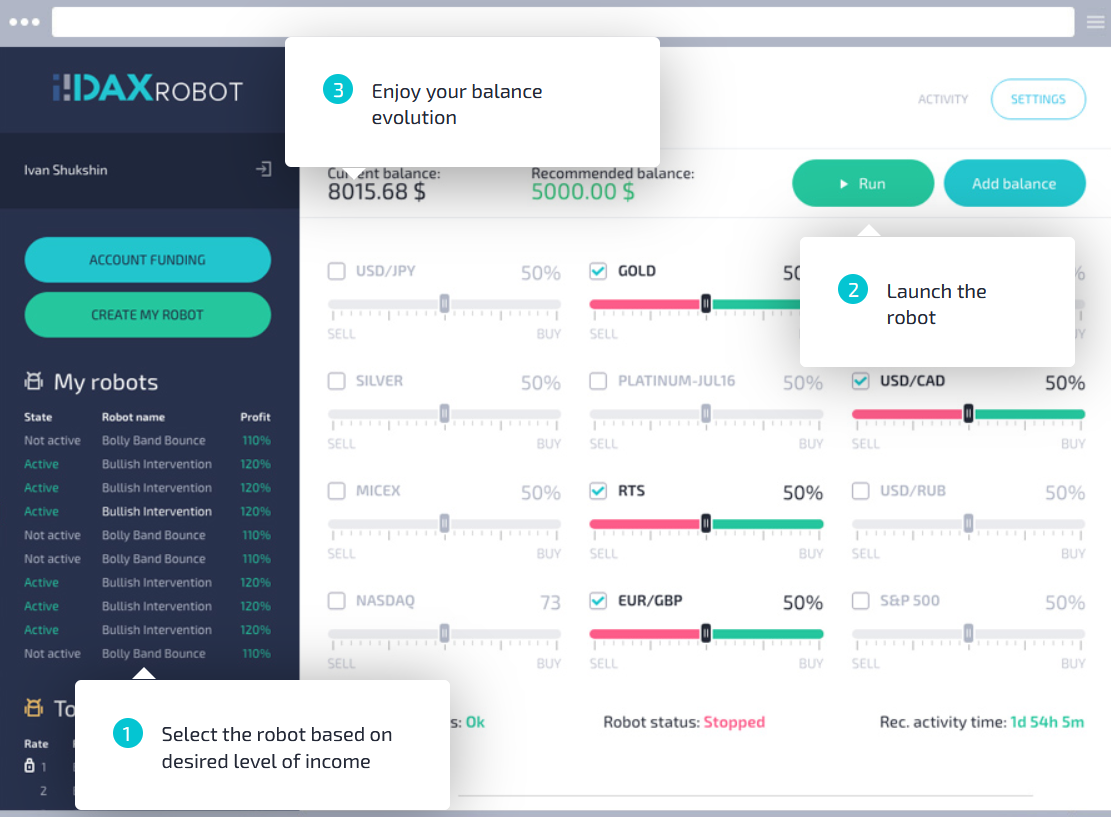 The robots are based on Moving Averages, RSI, Bollinger Bands, and other well-known technical indicators that are present on any decent trading platform. They don't go into details on how exactly the robot opens and closes trades, probably because information sucks or something like that.
Performance And Real-World Users' Experience
Turns out that DAXTrade is very similar to DAXRobot, which we've reviewed previously. They may even be the same thing (*wink). And while I didn't manage to find any user reviews for DAXTrade, there are plenty for DAXRobot: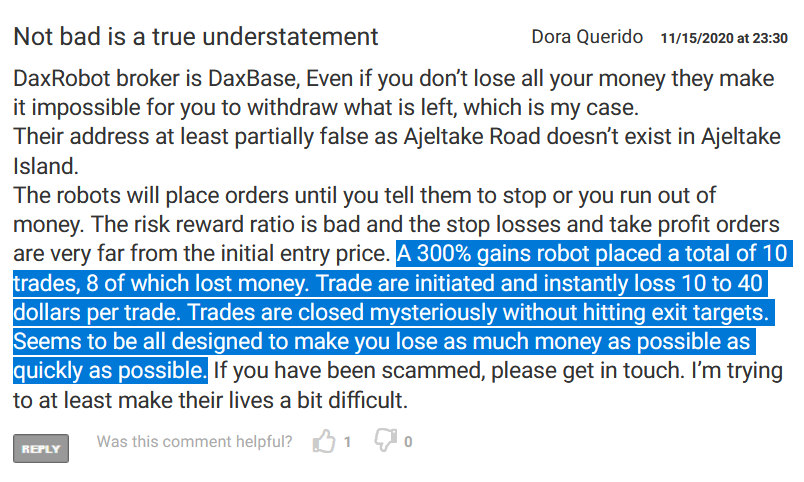 Check out the highlighted text. It seems very weird for a robot that claims 300% profit to lose 8 out of 10 trades! Trades are closed without hitting Stop Loss or Take Profit, the risk reward is bad and the whole thing seems designed to make you lose money quickly. Now, of course I cannot assume that every comment that I read online is true but that train of thought should be also applied to "double or even triple your result in one day!"
Another disgruntled user says:

… while another one warns: "Scam, scam, scammy scam SCAM – STAY AWAY!!" after a detailed description of their negative experience with the robot.
The real performance of DAXTrade robot is unknown and I guess you will have to risk your own money if you really want to find out. But then again, maybe just give it a hard pass.
The Broker
In order to use DAXTrade you need to deploy it on a broker. This is how all autotraders work and that's why they are usually affiliated with the brokers they recommend. They need to make money to survive, since the use of the robot is usually free of charge, so they "deliver" you to a broker and get a commission in return.
The only broker available if you want to use this robot, is DAXBASE. This is an unregulated broker, with an unknown launch date, which is owned and operated by DX Base LTD., a company located in the Marshall Islands. The minimum deposit is $250 and their bonus ranges from 20% to 100%, depending on how much you deposit.
Judging from their logos, the color scheme and obviously the name, it's almost clear that DAXBASE and DAXTrade are owned by the same entity or are part of the same group. In other words, in this case the autotrading robot is not just an affiliate of the broker, but is actually a part of the broker.
Wrapping It Up: Go All In or Run Away?
Guys, you know us by now and you know the answer: Go All In and invest with DAXTrade… NO! Just joking. The real advice is to stay as far away as possible and to not trust anyone who says he, she or it will double your money in a day. Come on, the Tooth Fairy doesn't actually pay you for your teeth, the Bunny Rabbit doesn't lay Easter Eggs and guess what: the fat guy with white beard and red coat doesn't exist.
Of course, there is a possibility that DAXTrade will make you tons of money, and for that possibility, no matter how slim, I have to tell you: decide for yourselves if you want to use it or not. We can only give you our opinion, we cannot and will not tell you what to do.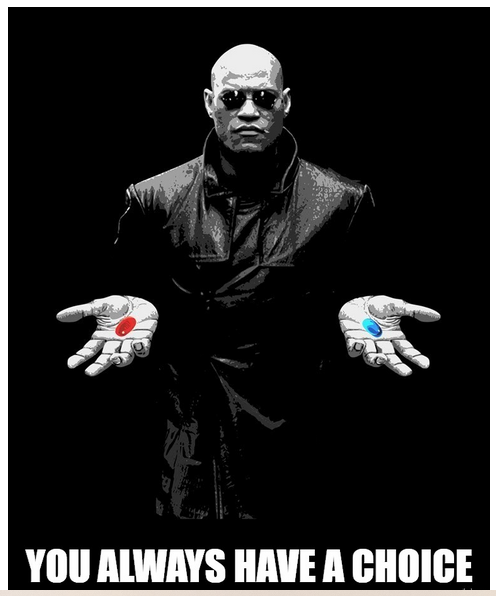 Great News!
We have found a Robot that will make you so much richer in less than 30 working days!
Show me the Robot!
.