BlackBox Robot is an auto-trader which promises they only work with regulated and licensed brokers. In addition, they try to use non-aggressive marketing tactics too, there is no long pitch video that tries to use my greed to charm me! No Quick Cash System! No Secret Google Trading Algorithms! No afford your own Jet using this system! Basically, they seem awfully honest but does it mean that this is the Holy Grail that we have been waiting for? An honest and good robot that's gonna simplify trading and give us a chance to win more trades? Let's take a deeper look.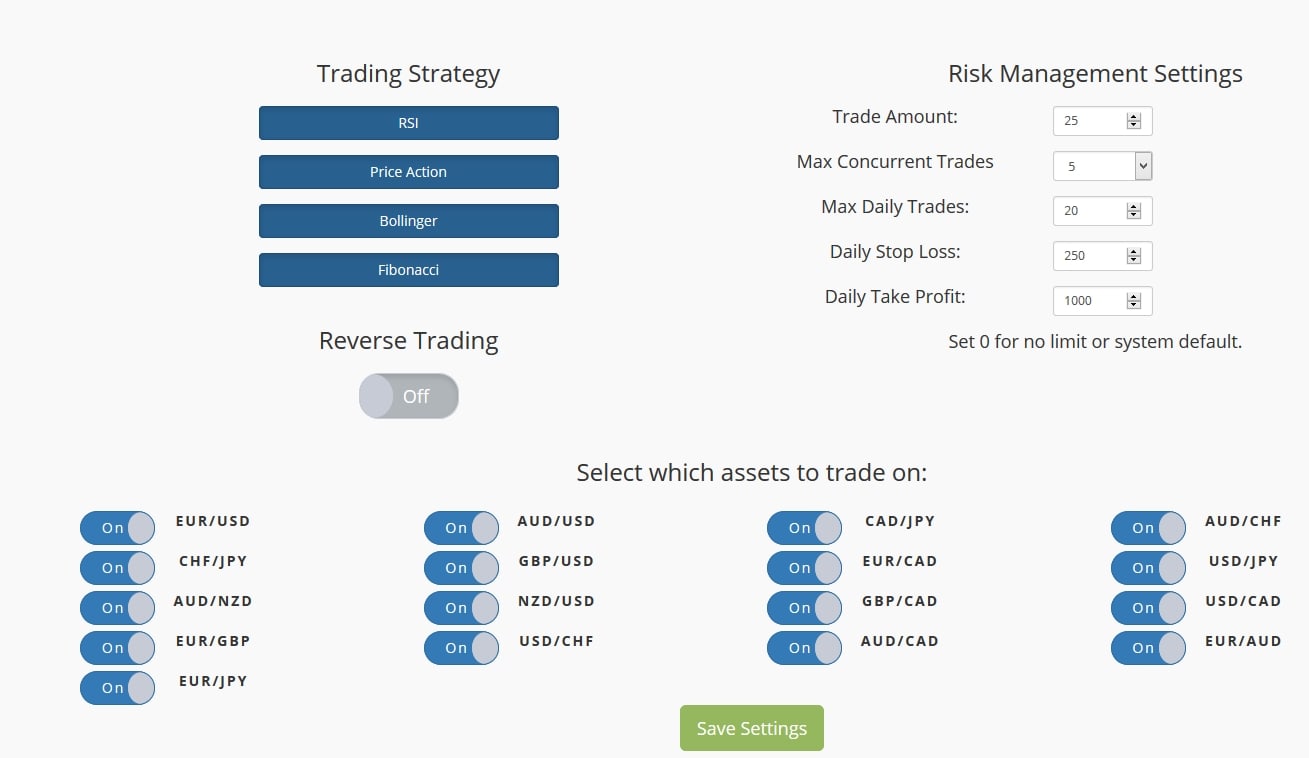 Above picture is taken from inside the platform. Nothing special here, we have seen the exact same type of platform and functions during investigation of other robots. Find out more below.
BlackBox Robot – Uses Known Indicators but how does It Work?
The BlackBox Robot claims to use RSI, Fibonacci, Bollinger Bands and "price action". I understand about the indicators and nothing wrong there but what exactly is "price action"? I use price action too and I know it includes a whole lot of subjects and intricate analysis and I can't see how a robot can pull all those things off. Anyway, their description is vague… It could mean support and resistance areas or trends – who knows. As for the indicators, we can't let them off too easily. I mean, which settings and how to they work together? Is it the regular "oversold/overbought" or divergences, crossovers what?
The conclusion is this: we don't know how it works. All we know is that it uses the above mentioned indicators and not how. There is no actual proof either, there is no way to know they are really using these tools or just making up signals as they go. There is one more thing that you may not know as a newbie but auto-traders need to be continuously monitored by the creators and tweaked as needed as the markets change regularly. There is no evidence that this robot gets such service! In fact, they tell you that any issues should be addressed to the broker and not them. Why would the broker want to help me with a binary options robot? There is a conflict of interest there and I am sure they will just tell me to "shut up and deposit more money". By the way… who owns this robot? Yeah that's right, we don't know that either because they don't give us much information. Plot twist . . . maybe a shady broker owns it?
No Ridiculous Marketing Method and BlackBox Testimonials
Surely, there are no ridiculous marketing methods used here and there are none of those fake Fiverr testimonials either. Even better: "There are no guarantees it will produce positive results" – says on the BlackBox Robot website. That's good, that's actually true and I like that. They also work solely with regulated broker. Great, this is another plus but remember this is where their share of money comes from and we don't know if they also make money when you lose or just when you deposit the minimum $250.
AutoTrader Factory – The Mother of All Robots!
Now let's get down to exposing how it really works. I have recently seen many similar "we are not promising you the heavens robots". One of them is the BinaryOptionsRobot and another is Option Robot. There are more of course but if we compare these two robots with the BlackBox Robot you too can notice they are very similar (like same indicators). Basically, the platforms are almost identical with a slight difference in design layout. . . which means white-label marketing scheme!
So the question is, is there a white-label robot factory somewhere where these people get the same robots, rename and rebrand it and try to sell it with different marketing techniques? The answer is you are damn right there is!
Ladies and Gentlemen – I represent to you:
The Mother of All Robots! – Play the '2001: A Space Odyssey Theme' Da, dam dam dam dam…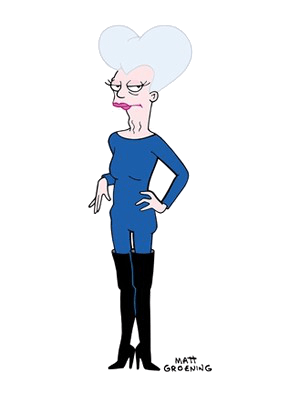 DA DAAAAAM… OBS! Wait a minute. I am Sorry, not that Mom… that's "Mom", the owner of MomCorp which is the source of most of the robots in Futurama. Don't tell me you haven't seen Futurama? Yet you were searching for robots? Sigh.
Anyway, I meant this one:


There it is, Binary Option Robot Affiliates – the mother of these clone-like robots! Come get your own customized white-label robot copy and sell it to the gullible people. It's simple, just set up a website and promise everyone they gonna get rich… Or, take the "honest" approach like the BlackBox Robot for the… less naive people! Okay, I have to admit, that's not the only website that offers white-label robots but you get the point. What I am saying is, now you understand why the same/similar robots end up on different websites but under new brands!
Thus, the verdict is: there is nothing useful and unique with the BlackBox Robot. There are definitely no real traders and hardcore programmers that are behind this thing. Neither is this a robot that utilizes a unique trading technique that takes advantage of some amazing price action situation in the markets that most people have missed. If it was, they would surely love to put their names and details on their website to let the world learn about them and stay near the phone all day waiting for some report from Forbes calling for an interview. But there is no info, no owner. Nope… it's just a simple set of indicators they got from the clone factory and the ultimate goal is to get you to deposit with a broker so they can get paid. End of story.
Investigate the BlackBox before You Crash
There are soooo many robots online as of lately. They multiply like insects. Every once in a while they change their strategy. At first, the get rich quick stuff was promoted a lot. Now, it's the "hey we have a robot if you can't trade". New pitches, same old crap. Yes, the unfortunate reality is that it's still the same lousy robot – back with a new name to terminate your account.