Banc De Binary vs 24Option – Battle of the Giants!
"I'm the best!" "No, I am the best!" Every brokerage thinks they are the best, the undisputed leader of the binary options industry, but we know that's not always true. I mean we have brokers launched 3 months back that already claim they are the leaders of the game… come on give me a break. Today's article marks the beginning of a series of "fights" between brokers, with the goal of finding out who the real champ is. We begin with a Heavyweight bout between two of the oldest and most high-profile brokers in the industry today, not some washed up newcomer: Banc de Binary and 24Option.
Let's Meet The Contestants! The Heavyweight Title Is On The Line
In the Blue corner: Banc de Binary. Fighting since 2009, one of the pioneers of binary options and allegedly one of the biggest companies in the business up to date. The trading weapon of choice is the Spot Option platform, one of the most widely spread in the industry and generally known for its top notch functionality and ease of use. Huge public exposure, a sponsor of Liverpool FC, lots of videos and promotional material, but also an extensive collection of educational material. Without a doubt, Banc de Binary is a giant of the industry, having a major impact on binary options in general.
In the Red corner: 24Option. Fighting since 2009 as well, 24option is without a doubt a worthy opponent for Banc de Binary. Over the years they too have become known as one of the most prolific brokers out there, with an [almost] spotless reputation and a lot of public coverage. Their official partners are Juventus FC so you can say they are backed by a key player from the sports world. The trading platform is Scipio, a proprietary software that can "hold its own" against any platform out there.

Round One! Brand Power
Gloves up, chin ticked in, they head to battle. It's a heavyweight bout between 2 of the most recognizable brands in the industry but so far the battle is even as Banc de Binary throws a right cross named Liverpool FC partnership and 24Option counters with a stiff jab named Juventus FC. Commercials, Youtube videos, educational videos, strong presence on social media, everything seems to match almost perfectly. They measure each other, bob and weave but so far it's a tie. 1-1. 1-1.
Round Two! Public Image
They get up from their stools fired up and knowing they are in for a tough fight. Both our contestants have invested a lot in their public image and brand power but Banc de Binary is taking some heavy blows from the United States authorities over charges of illegally providing binary options to U.S. citizens. Following a multi-year investigation, Banc de Binary reached a settlement, agreeing to pay close to 11 million USD in restitution and disgorgement but also in civil penalties to the U.S. CFTC (Commodity Futures Trading Commission) and U.S. SEC (Securities and Exchange Commission). Across the ocean, things are not any brighter as the CySEC (Cyprus Securities and Exchange Commission) recently fined them 350,000 Euros for various violations. The opponent, 24Option, only suffered a "minor" incident where the parent company, Rodeler Ltd. had to pay a 156,000 Euro fine to CySEC.
Banc de Binary takes a huge 11M USD hay-maker right to the ear and the hit wobbles the contender. They try to counter with the 156K USD fine but the hit does nothing to 24Option who then continues the onslaught, throwing the 350K USD fine right in the face of Banc de Binary. This could be it! It might be over in Round Two! Banc de Binary has to take a knee and it looks like it's all over but the bell saves them and the coaches step in to help the wounded Banc de Binary to the stool. 2-1: 24option.
Round Three! Platform Technology
Banc de Binary tries to recover, staying out of the range of 24Option but it seems like the early aggressor is running out of gas. Both trading platforms are equally matched but the casual binary options trader is likely to appreciate the Spot Option platform more, simply because it's more user friendly and easier to use. On the other hand, the proprietary Scipio platform used by 24Option is a bit more complicated at first glance. Spot Option throws in the Strategy Advisor, a tool that offers predictions based on Bollinger Bands, Relative Strength Index and Moving Average but 24Option parries and counters with their FX/CFD offering and technical analysis provided by Trading Central. The round is a tie again, as both platforms are great but for different types of customers. 3-2: 24option.
Round Four! Customer Support
The two hardened fighters come out for the Championship rounds, each showing their Customer Support skills. Both brokerages have a good online presence on Forums, including ours and of course many others. Can't complain about either one, as they seem to answer all inquiries without too much fuss or delay. Live Chat operators are easy going and polite, but sometimes it feels they are too pushy to sell. Overall an uneventful round, with both opponents taking a break to catch their breath. 4-3 24option.
Round Five! Clients' Opinion
It's down to the final round, the deciding round and this is where Banc de Binary seems to fall short again. Over time, they've received numerous complaints, both on forums and in court (remember the U.S. troubles). Lots of clients complain about withdrawal problems, pushy salespersons, account managers that lose their money and many other issues. On the other hand, 24Option managed to keep a clean reputation, without any "horror stories" or major fines; most of their clients seem happy with the service but that's not always the case with Banc de Binary so it looks like a winner of the bout has emerged. Neither one was able to finish the fight so we head on to the judges' decision. 4-3 24option.
The Judges' Scorecards
You are the Judges so you will have to decide! To us the question remains open: is Banc de Binary looking to make a radical change and become a top broker with no issues? No horror stories? No pushy sales and losing account managers? Will they finally stop getting in trouble with the regulatory authorities? If the answer to that is Yes, then we will likely see a rematch but so far 24Option remain on top of the game. At the moment they are the number 1 broker in the industry and although they were fined and their reputation a bit tarnished, they bounced back nicely from it. Hope they keep up the good work but still, there's room for improvement and the next contender is always waiting in the shadows.
Winner by Judge's Decisions: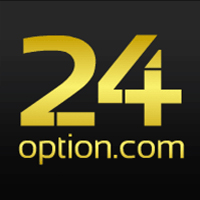 *Trading Binary Options and/or CFDs involves significant risk of loss. CFDs are leveraged and thus losses may exceed invested amount