The May Scam Watch – EmpireOption, OptionRally and CTOption
Monthly Scam Watch, Fifth for 2016 – May Complaint Report
Do… Not… Allow… The… Broker… To… Trade… Your… Money. I've said it thousands of times, Martin too, Okane, Michael as well, but people don't seem to hear us. What to do, what to do? Well, the only thing we can: say it again. Here's the Scam Watch report, where we bring to your attention the main problems clients have with their brokers.
An empire is crumbling – the demise of Empire Options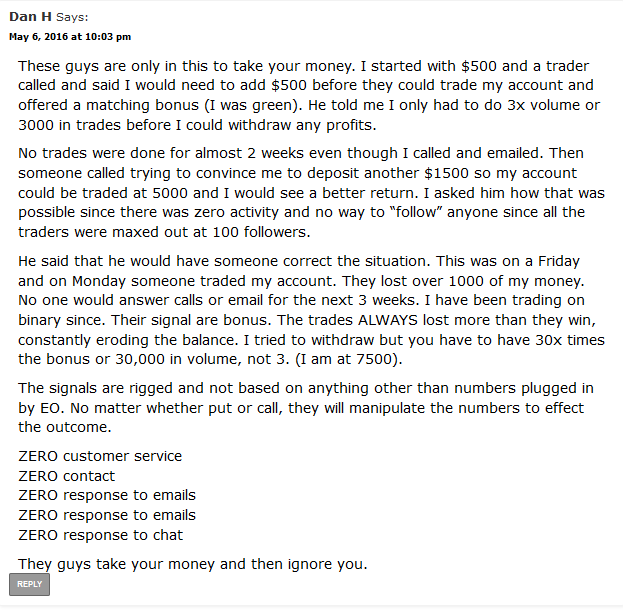 I don't want to step on your wounds, but allowing a broker trade for you is a big NO NO and you should never do it. Look, I feel sorry for you losing your money but this story is soooo old. You have to be the trader, not the broker. When you lose, they win what you lost. When you win, that comes out of their pockets. See why they shouldn't be the ones that trade your account? See the conflict of interest? This is not the case with Empire Options only, unfortunately the vast majority of brokers work that way. Learn to trade and take a look at this: Risks of Managed Accounts.
A new Scam? Or just a polished version of an old one?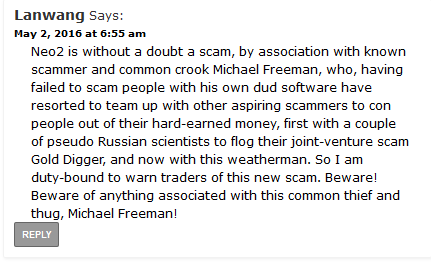 Good catch! We are actually working on a review of this Neo "money – maker". I don't understand how people keep trusting this Freeman character or how they even spend the time listening to what he has to say. Anyway, thanks for the heads up.
OptionRally – regulated does not always mean safe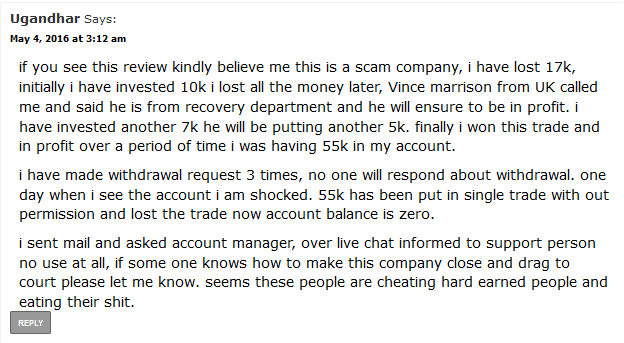 So you allowed your broker to trade for you? Don't do that anymore because it's obvious it never ends well. Kindly read the opening of this Scam Watch article, kindly read my reply to Dan H above. A little tip: there is no Recovery Department. That's just another gimmick to get more money from you.
CTOption gets the negative publicity. All publicity is good publicity? I don't think so…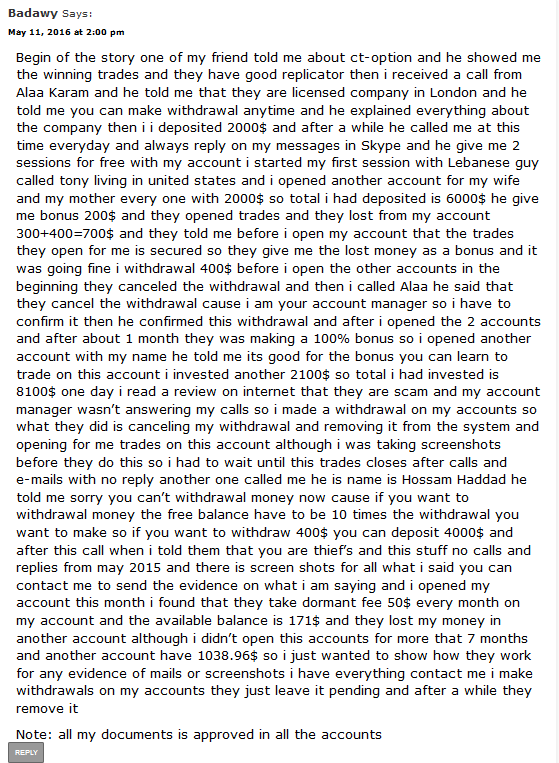 In my opinion you kind of rushed into it, opening accounts with thousands of dollars for you and your family members. This puzzles me: "if you want to withdrawal money the free balance have to be 10 times the withdrawal you want to make so if you want to withdraw 400$ you can deposit 4000$". Is this a new trick to keep your money tied to the platform? Is this written in their Terms and Conditions document? Because if it isn't, they cannot force it on you. Anyway, we don't need the evidence you speak of. Maybe CySEC does. You could try uploading it to our Forum.
OptionBit and Christ don't get along well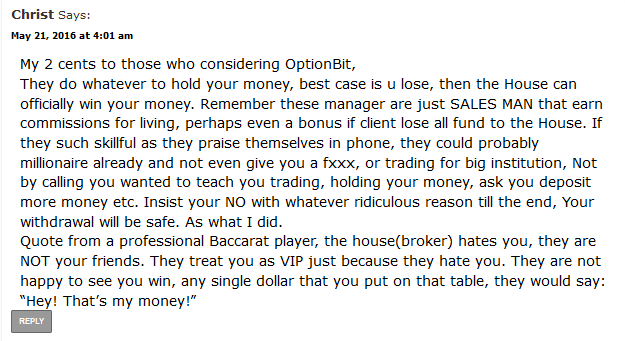 Unfortunately this is the case with most brokers out there, not just CTOption. These managers are just sales men – yea, we know but I am glad people finally start to see that for themselves. Spread the word man and hopefully less and less guys will lose their money to these so called "brokers".
Banc de Binary is up to no good… again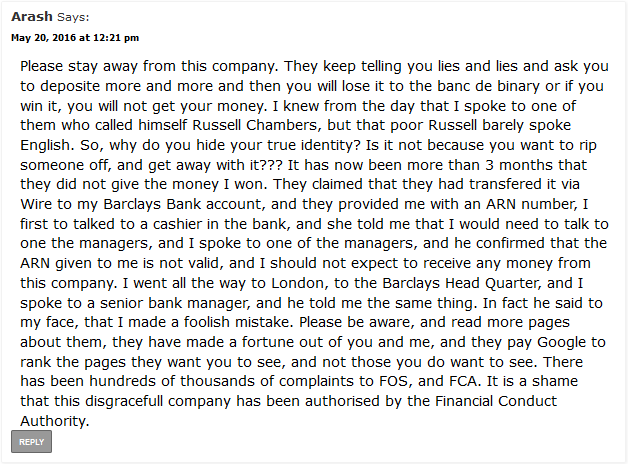 Russell Chambers… yea a guy with such a name should be able to speak English. Next time something smells like rotten fish – run as fast as you can because probably you are dealing with a rotten fish. Even the bank manager heard about this brokerage and its shady practices… well, what can I say. Read this: Bank de Binary Massive Settlement.
Some autotraders/holy grail generators are a scam. No way…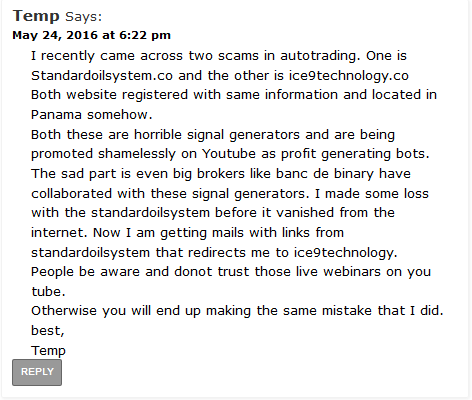 This kind of software pops up all over the internet every day… twice a day. They are all backed by youtube videos and all sorts of hype, making you believe they are the real deal. Well, they are, but not for you. They are the real deal for the people who advertise them and for the brokers they recommend. They are the ones who make money out of it. Just don't fall for this old and cheap scam. Read this if you want to know more: The Mystery Behind Autotraders.
Scam Watch Comes Again Next Month!
That's for this week Scam Watch. We'll be here in 4 Weeks time, with more complaints, comments, feedback, or whatever it is you had to tell us, and we had to answer. See you around! Questions? Feedback? Suggestions? Leave a comments below, check in to our forums or contact us on Info(at)BinaryOptionsThatSuck(dot)com!