Addicted to Binary Options: Trading Round the Clock Part 1
I'm Max, and I'm Addicted to Trading. This is My Story

It's around 10pm when I finally decide to go to sleep. My desk is clean, my trading plan for tomorrow is set and my eyes are stinging from having stared at a computer for the past 9 hours. I go to bed right about the time that the Asian markets are waking up. You guessed right, I'm Canadian.
Game Time all the Time – Sydney
3am – Buzzzz. The alarm goes off. It must be 3 in the morning. I reach to turn off my alarm and turn on my computer. The Asian markets have already been open for about 3 hours. I skim the headlines for any event risks and watch as Tokyo continues the trading session. The open was as predicted and my positions are fine. Time for a shower and breakfast. The Beige Report will be coming out at 2pm today in the United States, so I'll be checking for any market adjustments until that time (7pm over here in London).
4am – I hop in the shower while still keeping an eye on my laptop that I've I placed on my sink counter. I need to be there if Tokyo or Sydney decides to make any bold decisions. The shower passes without any major scares, except for almost slicing my neck open while shaving and watching the Japanese Yen fall by 0.5%.
The Trading Begins – Tokyo
4:30am – Patching up my battle wound from the shower, I head over to the kitchen where I keep an eye on any developments in Sydney. I keep scanning any new stories on Sydney's markets from Bloomberg on my iPad. Nothing yet. The Royal Bank of Australia is releasing its new interest rate decision in the next hour and I'm getting antsy. I placed some binary options trades on the Australian dollar yesterday in anticipation of a rate decline. I decide to make my omelet in the shape of a kangaroo to honor the Australian Gods of Finance so that they may bless me in return.
5am – I've showered and I've eaten. It's game time. My main positions are in the London and New York markets and I need to be ready when they wake up.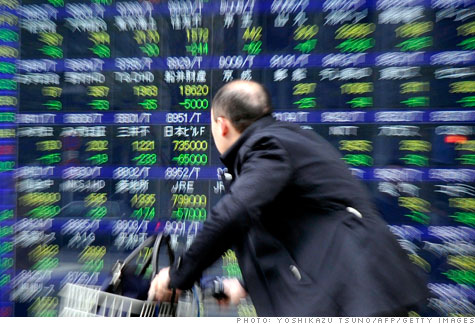 The interest rate decision in Australia comes out lower than the market had expected. My position is a winner and I cash out! Tokyo and Sydney have treated me kindly so I decide to try my skills on Europe with some new positions. The trades are placed and I have an hour to kill before the European markets open. I am pretty jacked up seeing as I already had 3 cups of coffee, but the market doesn't share my enthusiasm for action today. It's getting to be quite slow and there is a clear lack of movement, so I decide to pull up a tab and read some articles.
Time for the Real Action – Europe
6am –The articles turn into video games. I'm playing Angry Birds to pass the time during the slow period. I keep checking back periodically, but everything is as I left it. I get a new high score on Angry birds and decide to readjust my focus from my phone to my computer in anticipation of Europe coming on stage.
7am – The market doesn't open as I had expected! I act quickly to reverse my positions and manage to still make the lion's share of the move. The initial losses are mitigated from the profit I manage to grab. The open is erratic, but the dust eventually settles and a clear direction seems to have taken place. This time, in my favor. I just hope the U.S. market confirms the direction that was initiated today.
 To be continued… (: