August Scam Watch – Tradorax, CTOption and IQOption
Same things, same things over and over again… brokers keep setting easy traps and people keep falling in them. Account managers manage to blow accounts, clients can't get their money back, get locked out of their accounts. Overall, the industry has seen some improvements but not enough… well, we will keep watching and bringing it to your attention.
Tradorax again up to no good…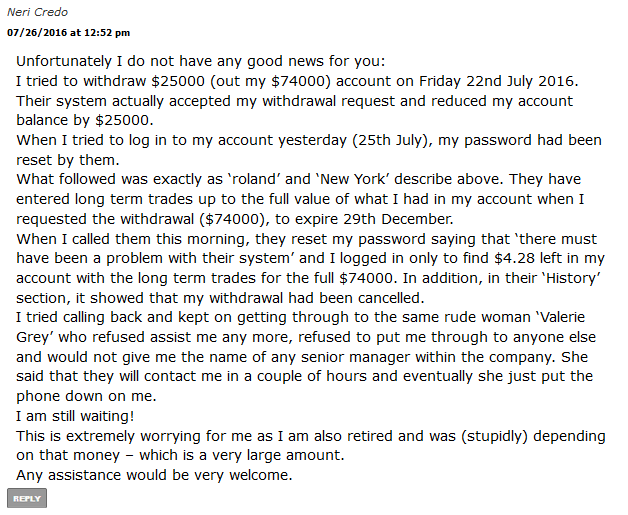 According to your post made in October 2015 (on the first page of the Comments section), you were trading for 8 months with Tradorax at the time and having problems with them. Of course, I don't know the entire story, but I wonder: did you deposit 70K USD after all those problems? Anyway, now it's probably too late. What I recommend is to share your story as much as you can; open a thread on our Forum, go to other forums, but other than that… they are not regulated so you cannot benefit from the help of a regulatory agency. Try locating their owning company (read our August 2016 updates made to their review).
CTOption gets some bad press.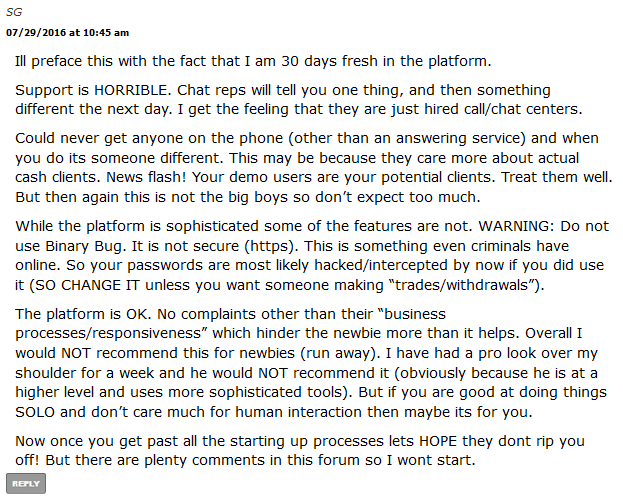 Unfortunately, many binary options brokers forget about good ol' support, whether it's live chat or phone. About autotraders and binary software, I agree with you that you are better off without it. Learn to trade without hoping that some robot will make you rich. Other than that, thank you for your feedback.
IQOption on the grill.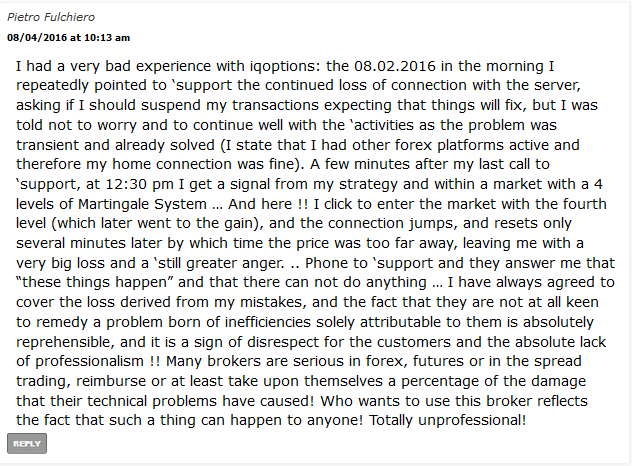 Yes, totally unprofessional, I agree with you. However, as a long time trader, I can assure you that these things indeed happen, and they happen to some of the best Forex brokers as well. Of course, this doesn't make it alright and always leaves room for doubt: was the interruption random and derived from a technical issue, or was it intentional? I guess, you should start looking for a new broker if these things keep happening.
Sound advice on GTOptions: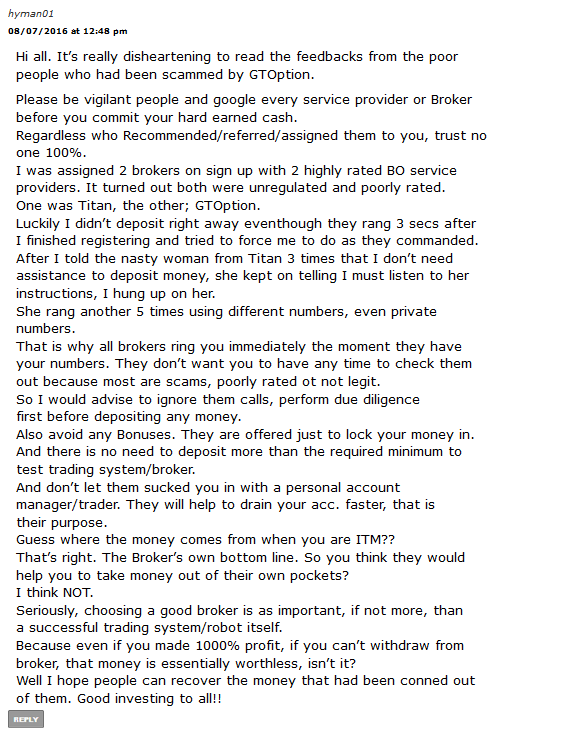 Ten stars out of ten for your comment. We at BOTS have been saying these things all along, and it's good to see that likeminded guys are out there, spreading the word. "Please be vigilant people and google every service provider or Broker before you commit your hard earned cash" Yes, it's that simple! Doing this will save you a lot of headache.
TitanTrade never stops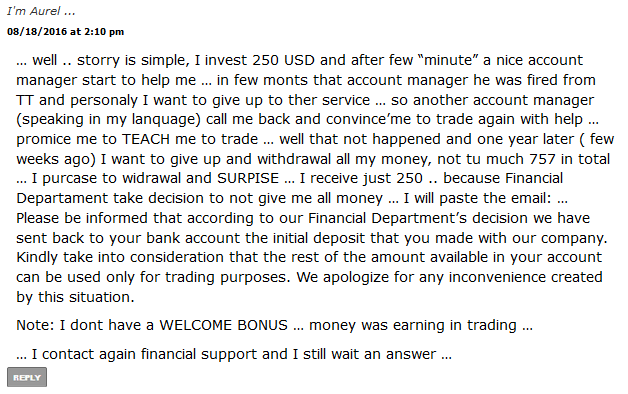 What I recommend doing is asking for the reason why they've blocked your money, in writing. Not over the phone, but in writing. Once you have that answer, contact their regulatory agency, in this case the Cyprus Securities and Exchange Commission (CySEC) and let them know the answer you got from Titan. File an official complaint because just contacting Titan's financial support and waiting won't get you anywhere I think.
Tradorax is the star of our Scam Watch again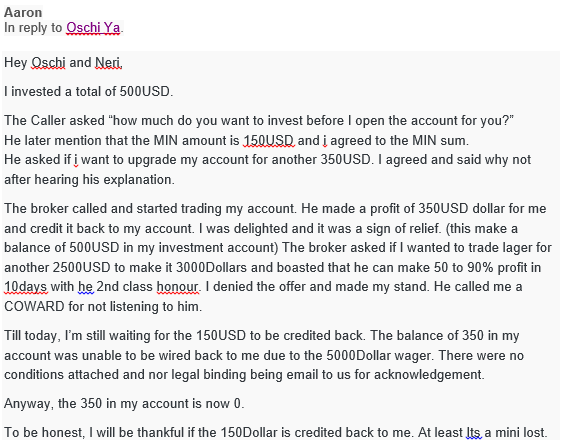 What's a 2nd class honour? That thing allows him to make 50 to 90% profit in 10 days? Wow, sign me up for this 2nd class… What 5,000 USD wager? Did you accept a bonus? 'Cause it doesn't seem like you did, but maybe the money he made for you (the 350 dollars) is actually considered a bonus?!? I don't understand, honestly. Make sure you read the Terms and Conditions. Maybe there it says something about the wager.
YesOption is a No, No.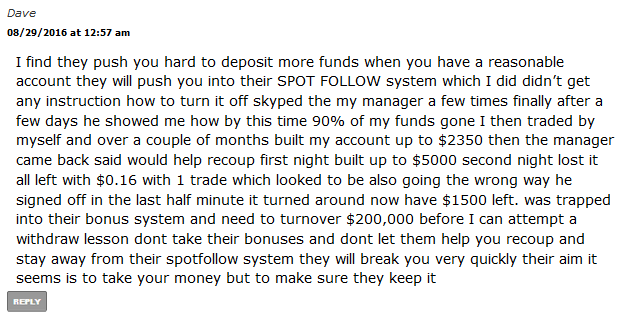 The tactics that you describe are used by many brokerages, not only YesOption. They all push you to deposit more, to accept bonuses and to let them manage all your trading. You shouldn't do any of those things. Following other traders is another bad idea if you don't know who you are following, if you don't have statistics and trade history. Well, if you want to follow actual traders, to talk to them, and to learn how to trade, try our CommuniTraders platform.
Scam Watch Comes Again Next Month!
That's for this week Scam Watch. We'll be here in 4 Weeks time, with more complaints, comments, feedback, or whatever it is you had to tell us, and we had to answer. See you around! Questions? Feedback? Suggestions? Leave a comments below, check in to our forums or contact us on Info(at)BinaryOptionsThatSuck(dot)com!