February Scam Watch: TitanTrade, EZTrader, AnyOption and more complaints exposed
The Monthly Scam Watch – February 2015
Scam never sleeps and neither do we. Here are the latest scam complaints made by our readers. I just hope someday I will see the Comments section free of such complaints, but I guess I have a long wait ahead of me.
I want to focus on a new comment about TitanTrade. It is made by TWAINELORELIE and I cannot include it all here because of its length. If you want to read it all, follow this link and go to page 13.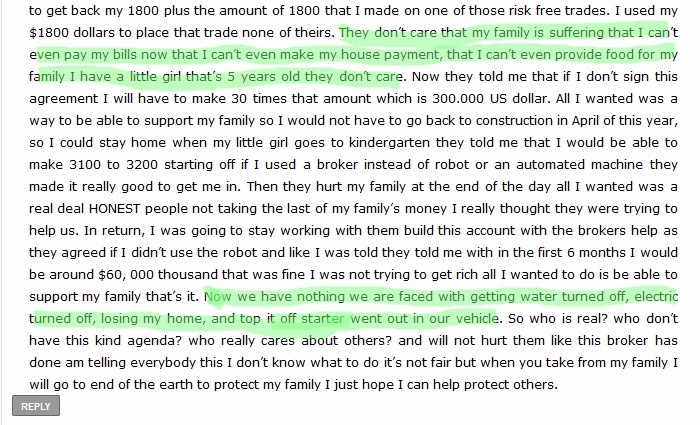 Dear Twainelorelie, please take a look at the highlighted text and think about this: are they really the only ones to blame? WHY THE F*** do you trade your food, electricity, water and even your house payment money… especially if you have no idea what trading is?!? Yes, brokers do all sort of shameful things and I am not taking their side but you need to check yourself man.
Signal providers, trading robots that will make you rich… LOL. This one is about Binary Brain Wave (BBW)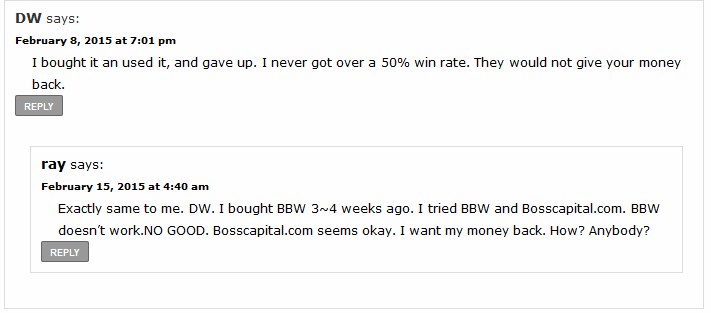 Another example why everyone should stop following the signal providers. You won't get your refund from this signal provider, and if you took a bonus then there's no way you get full refund. You can try closing the account (although they won't give you full refund probably) or keep your account, practice on CommuniTraders, learn, and maybe you'll make some profits afterwards.
Vault Options… I thought this scam was over. Guess I was wrong.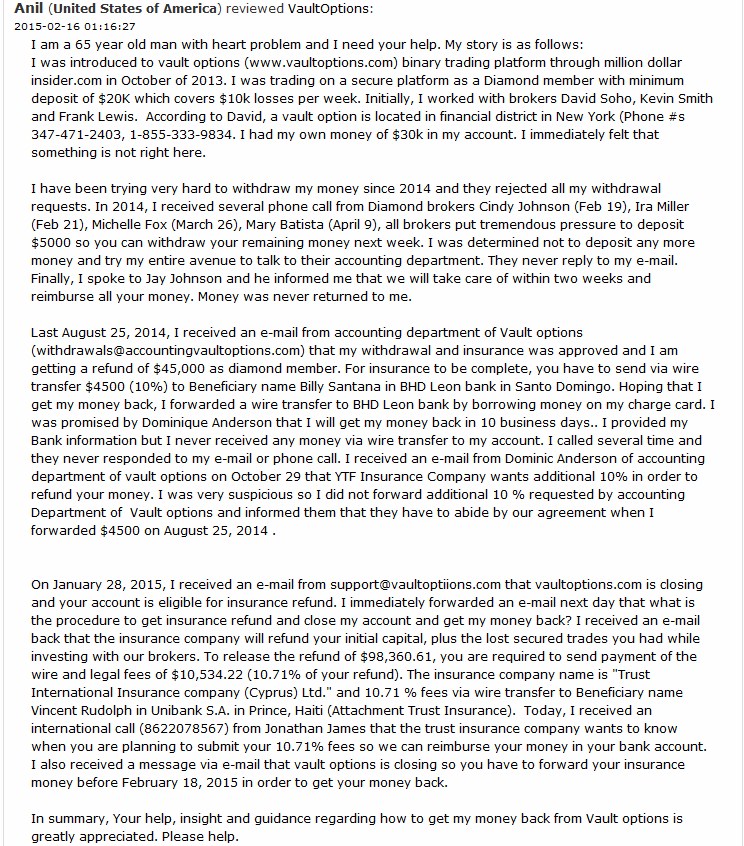 Well, apparently their website is still up and running. The date of writing is the 26th of February so they did not close for business on the 18th of February as they said. Hmm, could this be another lie in order to pressure you to send them those 10%? Nah, I don't think so… Ok, sarcasm aside, VaultOptions is one of the brokerages with the worst reputation out there. They are not regulated so you can't officially complain to a regulatory authority and the vast majority of user reviews (real users, not those paid by Vault Options to leave a good review) are extremely negative. I am sorry for your monetary loss and I believe the best thing is to talk to a lawyer. There is little we can do after you gave them 100K.
EZTrader and CySEC – a match made in heaven?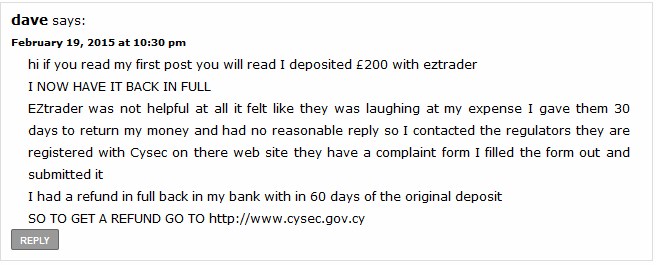 Well, you filed a complaint with the regulatory body and you got your deposit back. Good for you! And good to know CySEC is actually doing what it's supposed to do. Also, this says a lot about trading with a regulated broker. Thanks for keeping us updated.
AnyOption seem to lose their good reputation lately.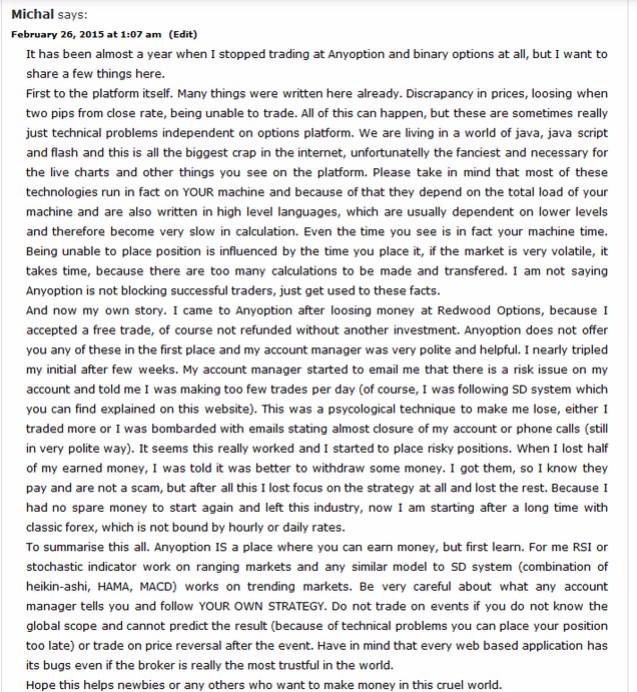 I agree with your comments regarding the delays being generated by the trader's machine and about your account manager. The other part… OMG what does it mean there's a risk issue on your account because you are making too few trades? They have it all wrong man and the worst part is they mess with a good trader's discipline. What can I say, maybe it's best if all binary options traders stop all communication with their brokers. Just don't answer the phone anymore.
More white labels, same poor marketing: OptionMaker and Ftrade.

The platform doesn't even work…? Wow good broker… and Ftrade… hahaha they have a bodyguard/secret agent on their homepage, like that is supposed to make me feel secure. Here's what I have to say about both of them (please treat it as a parody): https://www.youtube.com/watch?v=0xfeHsVSLlk
Here's the first comment/complaint related to Trading247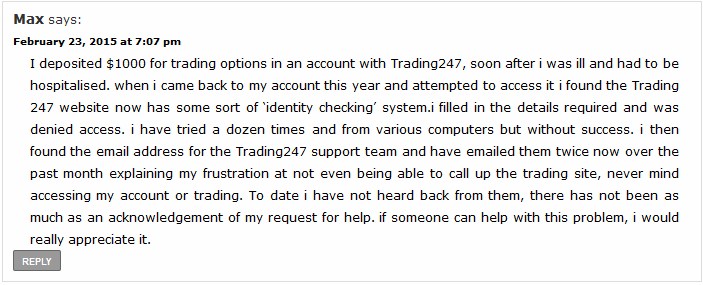 I tried to access the website and, exactly as you mentioned, I had to fill in my details so they could check my identity. Of course I don't have an account with them so I have no details to enter. A google search returned no results for this company so I can only assume they have gone out of business. Sorry for being pessimistic but I don't think you will get your money back.
LBinary back in the spotlight… not the nice spotlight. Here's a funny conversation: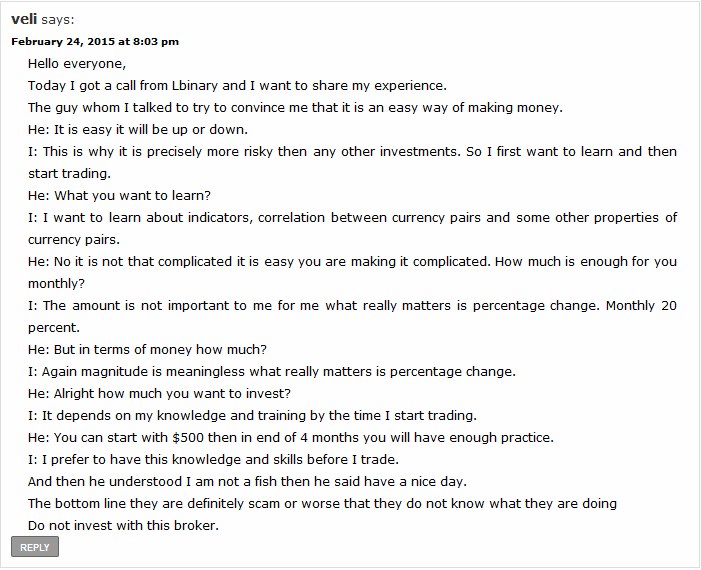 This is hilarious actually: the trader wants to learn first and then trade (Duh, that's normal) and the broker says Ahh don't worry it's simple, no need to learn anything. Sure, trading is so easy… that's why everybody is making money left and right. Thumbs up Veli for handling the situation; you gave him all the right answers. Cheers!
 Scam Watch Comes Again Soon!
 That's for this month Scam Watch. We'll be here in 4 Weeks time, with more complaints, comments, feedback, or whatever it is you had to tell us, and we had to answer. See you around! Questions? Feedback? Suggestions? Leave a comments below, check in to our forums or contact us on Info(at)BinaryOptionsThatSuck(dot)com!