Binary Options Demo – Everything You Need to Know
If you've ever had a question about binary options demo accounts, chances are that you will find the answer inside this huge article. We've covered everything, from what is a Demo account to types of demo accounts, how to use them to improve your trading and of course, how to get them. Buckle up and start reading, you're in for a long ride.
You cannot learn binary options properly without practicing. Think about pilots (but this applies to almost all professions out there): a pilot learns the theory, then jumps into that virtual flying simulator thingy and only after that, he gets to fly a real plane. Binary Options are the same: you have to learn the theory – our School takes care of that – then you have to trade virtual money in a Demo account and only then you can trade for real. However, for some weird reasons, not all brokers offer free Demo accounts. One thing is certain: the Demo account is not a rumor but is shrouded in a lot of uncertainty and today we will try to lift the fog, giving you the truth behind Demo accounts.
What is a Binary Options Demo Account?
When talking about demo accounts, most people are referring to virtual cash accounts. Virtual cash accounts are basically the trading of real assets with real expiry times, but with "virtual" or "demo" money. In other words, you cannot lose your real money, but you can practice and get familiar with the Binary Options platform and with the process of placing trades. It's lot like playing a video game of trading, only with real data and real charts that will help you get one step closer to trading Binary Options for a living.
Some brokers claim to have a demo but it's often just a movie clip or some other kind of brief demonstration on how to trade Binary Options, not an account that you use to practice trading. When I come across a brokerage that claims to have a demo, but all they have is a 5 minute movie clip, I usually start looking for another broker. I don't think it's fair to mislead clients like that. What you will most often find is a chance to play the market for a few minutes or few days, until the broker cuts off your access and asks you to make a deposit.
Still not sure why you even need a demo account? Then you must understand that you can use demo trading as a great tool to help binary options learning process. In this article we will discuss the variations of demo accounts that are currently available: "Real", "Free", "Paper" and our own special flavour, CommuniTraders 2.0.
"Real" Demo Account – Trade Virtual Cash
Most Binary Options brokers don't provide their clients with demo accounts and instead give hilarious excuses. Some say it's unnecessary and would only increase the traffic load on their websites; hence it could harm real money trading. Other brokers explained that it could mislead people into thinking that their decisions are the same when trading real money versus trading virtual money. A few brokers even told me that I can actually do it myself without any help saying – just pick an asset, set your expiry time and then check your trade on the assets' expiries history.
On the other hand, some binary options brokers do provide a demo account. A virtual account is set up by the broker at the moment the trader asks for it, usually not before. Brokers don't just hand them out. Each broker will provide you with a different sum of virtual cash. Another important issue is the expiry periods of demo accounts – some brokers will offer you a free demo account, but only for one day, or one week tops. So if you intend to open such an account, make sure you know a little about trading beforehand, because you will want to put in some virtual trades before the broker closes your virtual account. Like I said, it's usually an offer within a specific time limit. So make sure you make the best of it and you place as many trades as you can while your demo account is still active.
"Free" Demo Accounts – Do I Need to Deposit First?
The vast majority of Binary Options brokers require an initial deposit before setting up a Binary Options demo account. There are very few truly free demo accounts, only demo accounts intended to lead you into a making a deposit. The answer to that is more or less the same explanation written above – brokers don't want to hand out demo accounts randomly to people who may never ever make a real money trade. Another reason why an initial deposit is required is the unwritten contract between clients and brokers. By saying "contract" I am suggesting that making a deposit shows a commitment by the client, and therefore the broker has good reason to provide the trader with a demo account. Some may say it's a catch, I partly agree. It may be quite a drag, but you can actually deposit, use the virtual cash account, and then request a withdrawal. So if you are really interested in a demo account without trading for real, try my suggestion. Overall, I think trading virtual cash is a step that all traders should complete before investing real money. Even if the psychological aspect (fear of losing money, greed) is not the same as when trading with demo accounts, it's still a good exercise that prepares you for future Binary Options trading.
A number of new brokers have emerged with a different attitude towards offering demo accounts. They offer demo accounts right on the platform without the need for registration or deposits but there are still catches. There are two types of these free demo accounts. One that doesn't require a sign up and offers direct access to the demo – this one has the drawback of not getting the trading history saved. The second type is one that requires a registration so that it can be converted to a live account later on. Once you have created a name and a password you can sign in and start trading right away. Something both of these have in common are limits and restrictions on trading such as; limited cash balance, blocked assets and some trading tools being unavailable.
Paper Trading a Demo
For more information about paper trading, please check the follow article: Trading Binary Options on Paper.
Don't Gamble on Demo. Force Yourself to Believe it's Real!
Before choosing your trading strategy in terms of time frame (hourly, daily, three day, weekly and etc.) or in terms of market conditions (range, trend, choppy-sideways) you need to try to practice each one on a demo to see which one fits your style best. If you want to build a good system you will have to know exact rules for when you trade calls or puts. Then you would place those on a demo as if you were doing it on a real account. By the time you make a trade on a real account you will have practiced your strategy dozens of times. You will have experience and you will have necessary technical skills to carry out a trade. But one thing you must NEVER do: don't play with the Demo account. Don't ever think: "Ah, it's just a demo, it doesn't matter if I blow it.". Don't throw money around (even if it's Demo), thinking you are this guy: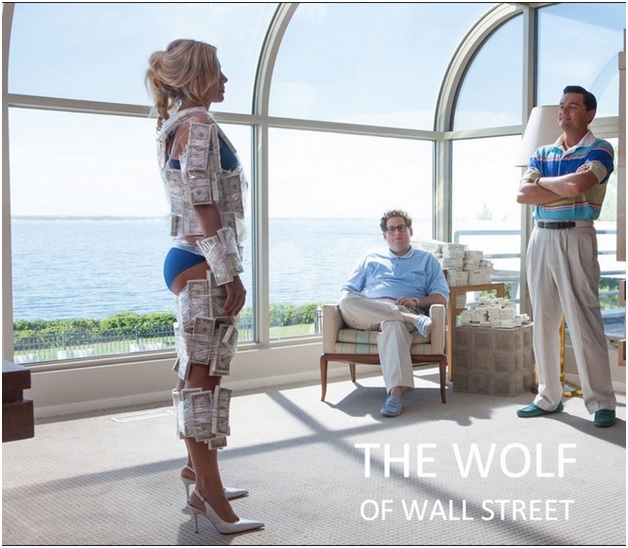 Sure, demo money won't buy you cars or houses but consider it a tool to help you get that stuff on your own, not a toy. If you trade recklessly and grow the initial $20,000 into $100,000, that doesn't mean you will be able to replicate the feat on a real account because once your own money is on the line – guess what – you'll start to worry. "What if I lose this trade? What if I lose the next one as well… OMG if I lose the third also, I'm going crazy". Try to care for your Demo account as much as you would for your real account. Now, I know that's not entirely possible, but try, because you want your demo trading to replicate as much as possible real live conditions, you want to prepare for real trading where you risk real money.
A practice account helps you to go through the same processes and actions that you will go through when making a real trade and prepares you for the possible outcomes. If you find range trading more appealing than trend trading you will have to find out what method to use trading a range and go through the process on a demo account a dozen or even hundreds of times. The point is that you don't just place random trades and try to see how good you are. No, this is gambling and we do not want to do it. You select a method or a strategy and go over it as many times as you can in order to get better at that specific method.
Demo Trading as Opposed to Live Trading
Learning trading on a demo is both an exciting and a rewarding thing. You learn to place trades, apply various trading strategies, time your entries and choose expiries and you do not risk a single cent. However, you should never forget that moving on to live trading will be a different experience. No matter how much you try to treat your Demo as if it were a real money account, you won't be able to completely do it. On a Live account you will experience stress (at least initially), which you haven't while demo trading, you will risk real money, your emotions will get in your way, doubts may start coming too. After your first loss or a few losses, you may actually lose your confidence in your method. At that time switching back to demo trading can be of help. However, if you've experienced a string of losses on Demo before moving to Live, you will be familiar with the feeling and you will cope with it easier. I'm not saying it will be a breeze, but hey at least you know that your strategy is not 99% accurate and also you know that after a losing streak, things will start to get better.
The Real Journey Is Up Ahead
Real trading is certainly not easy, but it does not mean you cannot cope with the above mentioned things. You won't become a good trader trading exclusively on a demo account in the same way as you won't become a great boxer by simply doing shadow boxing. You will only be able to acquire skills with demo trading. To gain the sharpness of a pro you will have to start placing real trades on a real account, making mistakes, learning from them, correcting them and improving your trading style under real trading conditions. Some traders say that being around one month on a demo is more than enough, others say you need at least 6 months, others advise you should double your Demo account three times before moving to Real. Different people, different opinions; I say use it as much as you need but don't be afraid to make the switch. Whenever one has practiced his favorite methods enough times he will surely have to make a switch from demo to real. Once you believe you are ready to do that, head over to CommuniTraders again and hit that "Real Account" button which will take you to a list of our List of Recommended Brokers. It's time to start you Real Journey!
Final Conclusion – Use the Virtual Thingy
No matter how much you read and learn, you need to get your practice on. We offered you a very complex Binary Options School, thinking that the brokers will offer you the tools to practice what you've learned. When we realized they don't really keep their "part of the bargain", we've decided to bring you CommuniTraders so now you have your own free "flight simulator". Nowadays more and more brokers offer Demo accounts so the choice is yours. Use CommuniTraders or use a demo from your broker, but don't forget that a virtual account is not the real thing (hey, there are no emotions on demo) and is not the answer to all your problems but it will help you connect the dots to become a true pro.