Time to Trade: Free Binary Options that Suck Webinar Gets You on the Right Track
Planning on getting started with Binary Options trading? Many people ask us questions such as: "where do I begin?", "what's the right approach for a beginner?", "should I start with this or that strategy?" and "what are technical analysis?". Without the right mentorship, it's difficult to find answers to those questions and you cannot be sure if you are wasting your time on something until it is too late. But it all becomes way easier when you have access to someone who is already a skilled trader. So sit back, listen and take some notes because with BinaryOptionsthatSuck's Intro webinar you will be on your feet and on the right track in no time!
Oh and don't worry, we won't just forget about you once the webinar is over. In fact, we understand that this is just the beginning of your journey! Therefore, we will continue helping you in the CommuniTraders forum.
Ok, I've heard enough. Take me to Sign up!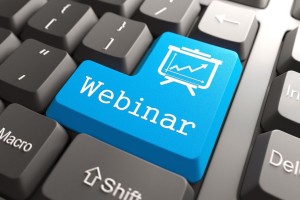 When is the Next Webinar?
There are 2 main places where we announce the time and date for the upcoming webinars:

1. In the CommuniTraders forum, in the Free Binary Options Intro Webinars thread. Subscribe to the thread to stay updated on upcoming Webinar dates (opening soon!)

2. On our BinaryOptionsthatSuck.com Facebook page – follow us there!


How do I Join a Free Webinar?
There are 2 ways you can join – either way works as good:

1. Once you have noted when the webinar starts, simply go to our CommuniTraders Live YouTube channel at that exact mentioned time and date and refresh the browser/page until you see the "Live Now" sign under "Videos".

2. When the webinar starts, Okane will post the direct link to the started webinar in the CommuniTraders Free Binary Options Intro Webinars thread. Refresh the page to see if the link to the current live stream has been posted and click it to join!


Whenever you see that sign under a YouTube video, it means that the video is currently being broadcasted live, click on the video to watch!
After the webinar, you will have access to all BinaryOptionsthatSuck.com's writers and experts in the forum of CommuniTraders (We strongly recommend you to register to our forums even if you're not attending a webinar).


Now What Would I Learn?
1. Brief info on brokers, the types of platforms and standard trading features.
2. Why traders and their strategies normally fail, different money management styles, are indicators good or bad etc.
3. What includes Technical Analysis and why it is a MUST before you can become profitable in trading?
Act Now, Book your Spot Today!
First, register to a broker of your choice: 24Option, HighLow or Ayrex. *US Based traders should apply for an account at NADEX. Then Continue to step 2.
Second, Join our Brand new Skype Group CommuniTraders-Live! Watch and learn how to trade binary options from our PRO traders, for FREE! See you there!
*There is no need for prior experience but it is favorable if you have at least taken a peek in our school section. While you are waiting for the webinar to start, it is recommended to register to our Forums CommuniTraders so that you are ready when the webinars start and because the time and date for each free webinar will be announced in the forums. For more information about the webinar and eligibility, please view the FAQ section (below).
**Honest Disclosure: We cover our expenses by placing broker's advertisements throughout the website. We urge you to use our links so we could keep this webinar free. You don't have to fund your account for a free webinar, nevertheless, we strongly recommend you to use only our approved and regulated brokers. While you are waiting for the webinar to start, visit the Reviews & Ratings page to learn more about the brokers above. In case you prefer to set up an account with a different broker or if you're already trading with a different broker, complete the broker's registration and keep trading with the broker you prefer. In case you're having issues with registration (brokers or webinar) please mail us to: info(at)binaryoptionsthatsuck(dot)com. We're a small team, so please be patient!
Don't want to join yet? It's OK. Here's a short introduction to Binary Options, something to get you started!
Who is the Teacher?
Your mentor will be Okane. As mentioned above, it is important to start on the right track with the right mentor. So why Okane? Because he uses advanced price action analysis and has been trading for several years and knows how to educate traders. Don't know him yet? Then, here is a video demonstration of a live trade where Okane uses rectangular patterns on a naked candlestick chart to take a breakout trade and then shows us the results and explains the outcome. You can find more videos from him and about his own trading style on that same YouTube channel. Furthermore, he is the author to many of the educational articles found here and also the moderator of the Members War Room where he helps his students evolve as traders by giving them feedback, support, tasks and guidelines.
ThatSucks.com (former BinaryOptionsThatSuck.com) Intro Webinar FAQ
Q) Is the webinar free?
A) Yes! The webinars are broadcasted on our YouTube channel and anyone can tune in when we are live!
Q) Can anyone join?
Q) Do I have to deposit after registration?
A) No! To join the free YouTube webinar, registration is enough. You can deposit whenever you feel ready.
Q) Do I need prior trading experience?
A) Absolutely not! However, we do recommend browsing through our school section and the broker of choice before the webinar begins.
Q) Where will the webinar take place?
A) The free webinars are broadcasted on our YouTube channel CommuniTraders-Live
Q) What's the duration of the webinar?
A) We keep the free webinars short, approximately 30 minutes depending on how many questions people have after the session is over.
Q) What happens after the webinar is over?
A) After the YouTube webinar is over, you can join various activates and discussions on the CommuniTraders forum, continue watching videos on our YouTube channel and study at our binary options school here.
Q) Is there a difference between the webinars?
A) Yes and no. In general we will cover the subjects mentioned above but what could differ is pretty much based on the questions we get from the attendees during the webinars.
Q) I missed my scheduled webinar/lost connection, what do I do?
A) The webinars will remain on our YouTube channel after the stream is over and will only be removed/replaced once the next webinar has taken place which means that there will always be a webinar to watch either live or recorded. Simply look for "ThatSucks.com (former BinaryOptionsThatSuck.com) Intro Webinar for Beginners"
Q) What exactly will I learn from attending the webinar?
A) Learn about the broker's platform, binary options, technical analysis, fundamental interpretation but overall, what is important to learn before you can actually expect to make profit as a trader.
Q) Can I join the webinar again or do I get to watch it once?
A) Yes, you can join and watch as many of our free live streams on YouTube as you wish and we would love to have you there!
Q) Do I need a microphone?
A) No, there is a live chat which can be used to type questions, you will see it once you attend the webinar on YouTube.
Q) Anything I can prepare before the webinar starts?
A) Not really, just make sure you have already subscribed to our YouTube channel so you can easily find us.
Q) Do I need to have a charting software installed?
A) No, but it's good to familiarize yourself with what MetaTrader 4 is.
Q) I'm already a member of one of the brokers above; can I still join a webinar?
A) We'll welcome you as our own for the free webinars. However, you can sign up with one of the other brokers if you wish.
Q) I have registered and signed up to one of the recommended brokers, can I deposit too?
A) We prefer you first take the webinar and only then deposit.
Q) I have more questions about one of the brokers but didn't get the chance to ask during the webinar!
A) You can always try the brokers live chat support, they are happy to assist you with further questions. You can also check out our thorough broker reviews for more info.
Q) I took the webinar and now I know there are many things I need to master, where can I get further mentorship about the more advanced trading techniques mentioned in the webinar?
A) For private mentorship, there is a paid and private Skype group with 1-on-1 tutoring and also private group webinars, forecasts and support. Talk to Okane on the following Skype account: CommuniTraders-Live.
Have any questions? Email us at info(at)ThatSucks.com (former BinaryOptionsThatSuck.com)