A Chat with a Trader – CommuniTraders Interviews Milos
It's time we interviewed one of our legendary forum members, Milos, since he's been around so many years! You know him from the forum as Milos which is also his real name. He has been a devout diary keeper since 2014 in which he has been sharing valuable info regarding the markets. He is especially good at fundamental analysis and if you are not already a follower of the "Milos Market Movers", you are missing out! Milos has a background in Forex trading and studied about trading and stocks at university. He trades live on a daily basis and his cat keeps him cool during stressful times.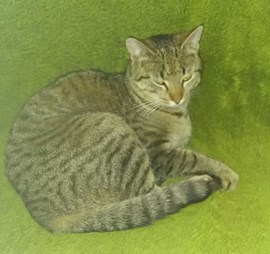 "My cat helps me keep the stress levels low during trading times"
How did you first get introduced to Binary Options Trading?
I have a background in Forex trading and already knew about options trading and while researching about options I also started looking into Binary Options trading, which was becoming popular at the time. I actually prefer Binary Options trading over Forex now!
How did you find your way to ThatSucks.com (former BinaryOptionsThatSuck.com) and CommuniTraders?
During my research on Binary Options and strategies I found ThatSucks.com (former BinaryOptionsThatSuck.com) and CommuniTraders. I joined because I liked the BOTS team and the humorous way the articles explained intricate topic like strategies and daily tips. Trading is stressful but together it's fun and I love it. 
Was having a background in Forex helpful or was it still hard to adapt to Binary Options trading?
Oh yes, it was helpful! I was familiar with charting and had a good understanding of the markets such as; currency correlation and commodity currencies. Of course, in the beginning it was still a challenge and I could not even hit above a 30% win rate during the first three months of trying out Binary Options. Thanks to CommuniTraders forum and the articles on BOTS I soon got much better at it. Helpful articles that I believe lead to the turning point was when I really learned about the differences between Forex and Binary Options like expiry selection, strategy creation and how to apply a risk management suitable for Binaries.
So, did your background in Forex help you avoid scams and also be a better trader?
Yes. I already had a firsthand experience in getting scammed before I started with Binary Options. I became a victim of a Forex broker that took my money after I made profits. Today, it's good to be part of a forum that picks up the fight against the fraudsters and teaches the traders how to avoid scams.
Despite your past experience, what has been your biggest mistake so far related to trading?
The biggest mistake in my trading career so far was a wrong estimation on oil and maybe a little bad luck as insult to injury…  Why? Well, it's a long story but a good one: It was 2nd May 2011 and I didn't close an already profitable short positions on oil, a forex trade. Then, something big happened! Osama Bin Laden was killed and the price of crude oil jumped from $114 to $117,117 per barrel. Unfortunately for me, I had not set a stop loss or take profit order. Guess what? The account was burnt.
Has your trading diary on CommuniTraders helped you develop so far?
Yes it has and it's good for keeping track of your strategy development. I recommend every beginner to create a diary too.
You are trading on a daily basis and I hear you trade many live accounts at once, what's the deal with that?
That's true, I trade multiple live trading accounts. That's because I am managing accounts for clients from all over the world. When I grow their accounts I get a cut, it's a win-win.
So, as an experienced trader, what can you tell our readers about your strategy, your secret weapon so to speak?
Something I often use is currency correlation. My strategy is based on the correlation between various currency pairs like the USDGBP, EURUSD, AUDUSD and others. I also use a strategy based on commodity currencies like oil and USD/CAD by applying currency correlation for taking signals. In general, knowing which assets follow the price of which other assets is a great tool and it's part of my strategy.
Anything you wish to share regarding keeping a good money management?
Never risk more than 5% of your total balance per opened position!
Which charting software are you using for your technical analysis and name your favorite indicators?
MetaTrader 4 only. My absolute favorite is MACD, moving average convergence divergence. I like Fibonacci, RSI and Bollinger bands too. I use all four of these indicators at the same time actually. When there is a convergence of indicators. I know the trend is strong.
I know you love fundamental analysis, how important are those and what do you look for when announcements have been made?
News are very important! They can predict the price movement so it's important to know if the results are better or worse than what was expected. That is what drives the price in a certain direction. Interest rates, GDP, PMI, German ZEW and others just to name a few are all potential market movers. 
What advice would you like to give to a beginner who is just getting started?
That would be the following: Choose only one asset for starters. Choose a basic indicator for trend identification. Learn how to actually read the charts. Learn to recognize the basic patterns like double peaks and bottoms, highs and lows etc. Then move on to learning trendlines and price action.
What do you think of the future of binary options?
It has a good future I think. It's an excellent product.
Milos – At your Service!
Hmmm… I would like to prove myself to be a good trader on Wall Street! That's just a dream of course but it's a goal nevertheless. Lastly, I want to say to the readers; join the CommuniTraders forum and start reading the BOTS School. Try the free demo account to practice your skills on and the rest will take care of itself. I will be in the forum to support and encourage newcomers. See you in the forums!