CedarFinance FAQ Chat – Is There a Secret in Binary Options Trading?
CedarFinance Live Chat Support Representative Answers
This is one of the funniest chats with a representative I've ever had. I pretended to be a newbie and started asking about this "binary options secret by CedarFinance". That was a hilarious conversation, but shocking as well. Some salespersons would do anything in their powers to get you deposit, even coming up with a "secret" that they won't tell you unless you deposit. Read and learn your lesson – This is not how business is done!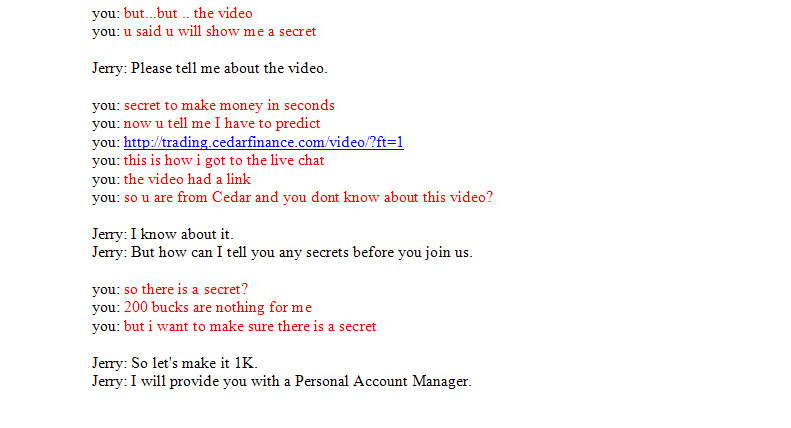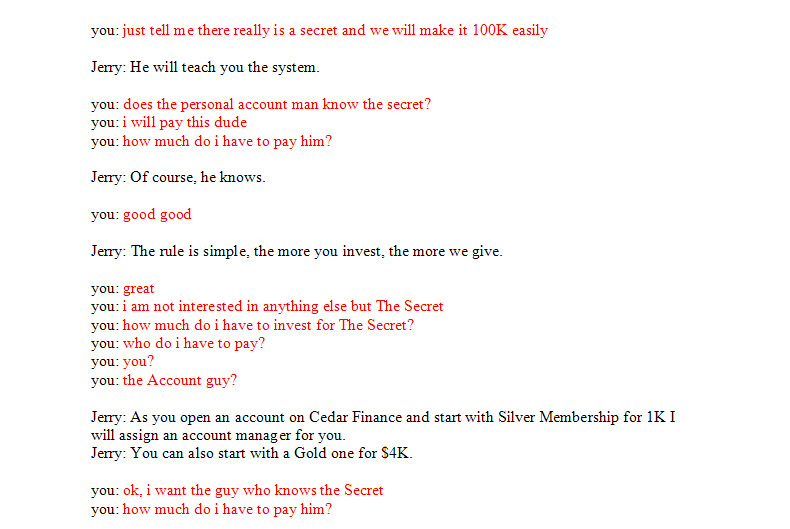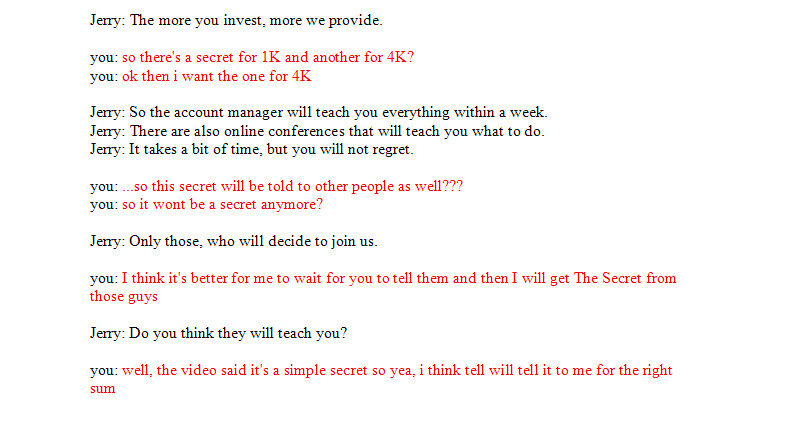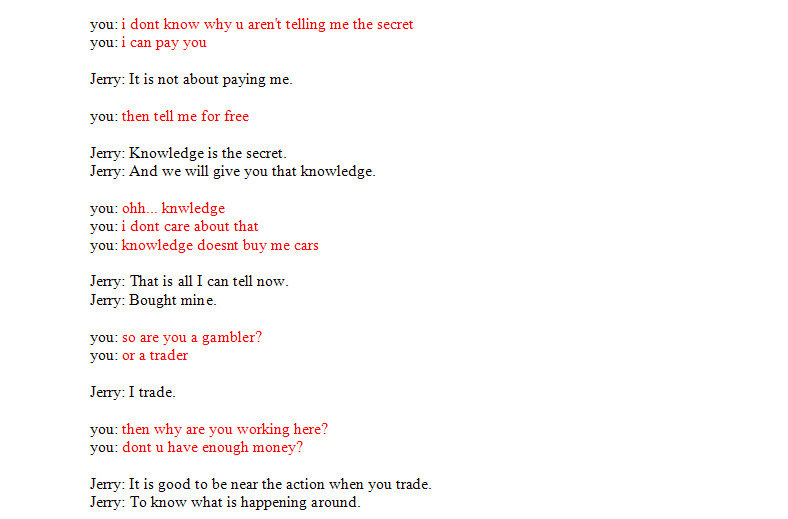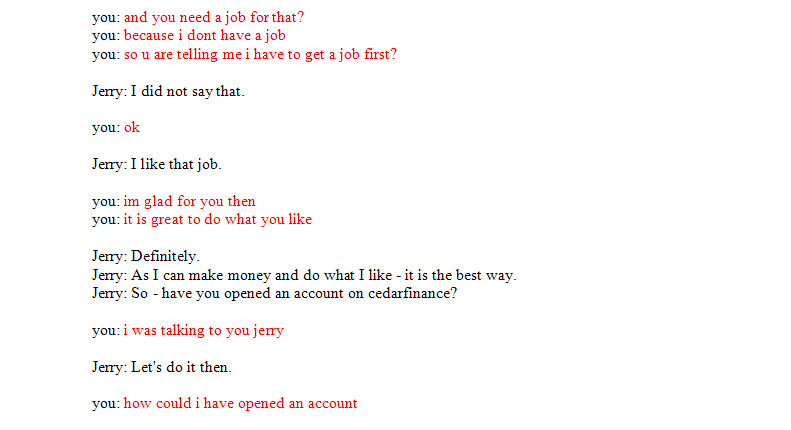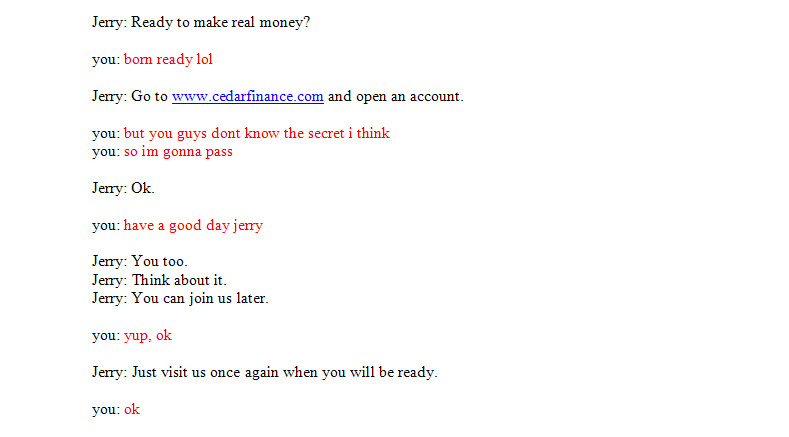 Shocking, Funny, Whatever. Just learn from it
Had similiar chats with live support?? Send us screenshots to Info(at)BinaryOptionsThatSuck(dot)com. Oh and, don't forget to checkout CedarFinance Review. This is getting even better!