2016 Coming Up – Okane Tells of His Passing Year and New Challenges!
Another Year of Trading Binary Options Goes by, For New Challenges!
Today after my early morning workout, I went out for a routine walk with my cat. It was -10 °C and after barely 15 minutes she wanted to go home. At that point I realized how lucky I was for being able to just go home to my warm and cozy flat while everyone was heading to work in the cold. It's a privilege we traders have. When we got home, I jumped on MetaTrader and saw a great opportunity for entering a trade. While eating my breakfast, I watched my trade finish ITM and reached the amount I withdrew last week. It's fun being able to earn some real money working from home. But it wasn't always like this, I have spent around 2 years perfecting my trading techniques. This year I have only had two relatively bad months so my homegrown price action trading has proven to be very accurate! I'm still doing the majority of my trades with 24Option and receiving my withdrawals as usual. I am also doing more reviews and funnier articles than before and look forward to bust more scams and share more knowledge with the community!
More Time on My Hands – BOTS Webinar Started in 2015
Last year when I wrote my "end of 2014 article" I was still practicing with my price action strategy which means I was also working full time. It was tough to make time for trading and working but this year I finally had the chance to cut down to part-time, it was a real achievement for me. This was possible because my trading became more successful in 2015, to the point it replaced some of my income.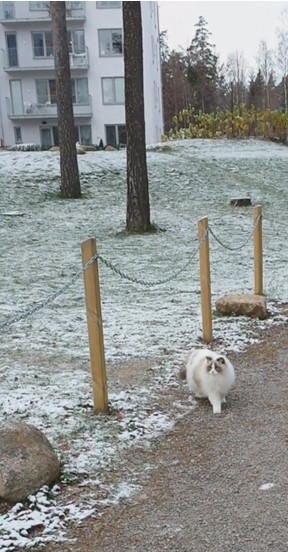 Now, with more time on my hands, I want to help traders with more than just articles. That's why I created the Binary Options free webinar with Martin, they for anyone who joins the community. There have been some struggles, selecting a decent time for the webinar that works for as many people as possible is one, but we have been experimenting and making adjustments for future attendees. You can of course help us out by letting us know what works best for you and what you'd like to learn! Despite our hurdles I am glad to announce that the webinar content that we have prepared has been really appreciated by everyone and it has been fun educating the newcomers.
New Strategies & Future Challenges in 2016
Besides the price action strategy I have been experimenting with a couple of new strategies. I intend to share these strategies in a new and fun way together with a step by step guide on how to analyze the charts. Reading on your own is always good but when you get stuck you are more likely to give up and start searching for the Holy Grail. For this reason, I would like to share my knowledge live in a webinar so you can ask questions and learn how to use the strategies that I have put together. If everything goes as planned, there will be more helpful coaches and more live streams on a daily basis. At least, that's my ultimate goal and it all depends on your demand and support.
Stay Tuned – Desperate Scams & More
Except for the regular strategy and broker reviews, I have been preparing a number of scam reviews that should be pretty entertaining! I am trying to review as many desperate scams as I can find; these things seem to grow on trees nowadays! Most of them are funny once you break them down and expose their dirty agendas, lies and exaggerated promises. These scam reviews are not just to teach newbies how to avoid getting scammed but also to have a good laugh while waiting for your trade to expire and I enjoy writing them. You will find them on the BOTS main site once they are published so stay tuned to get exposed to some comedy! If you find a new scam site you want to bring to our attention share it with us in the "Make Easy Money Exposed" room . Looking forward to hearing from you soon and happy 2016 =).