2017 Over Already? Time to Plan for the Next Year!
It's been another year of trading, sharing experiences and learning, busting scams and having fun with the people of CommuniTraders. I hope you had a great year and that your trading became even more profitable during 2017. For me, it was a good year overall but there were some challenges too. On the plus side, there were also many positives and new opportunities! Let's take a look at 2017, what happened and what am I up to now?

"Mandatory" Cat Picture: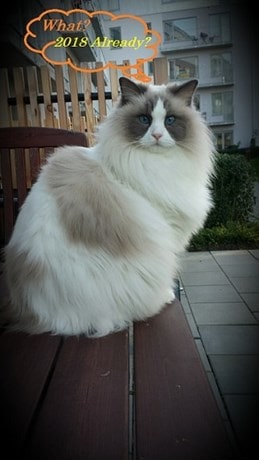 Binary Options & Challenges
There were some challenges for many binary options traders this year. I am not talking about the typical scams but that some brokers either shut down or completely switched to FX and CFD trading. Some of you, including myself, had to look for brokers that could deliver a good standard and move your funds over.
For those who don't remember or are too new to trading, it all began with Banc De Binary, the biggest and oldest broker shutting down after being heavily fined and getting horrible publicity. A series of other big brands followed the same trend as regulations clamped down.
It was announced that 24Option changed owners and was also going to change towards FX & CFD trading. It was not the best news for me since I have been trading binary options with them since 2013. The change has not officially taken place as of writing this article but nevertheless, I and many of their clients are worried and have had to look for a substitute broker. On the plus side, I had the chance to practice trading CFD on the 24Option which was a new learning experience for me!
Trading Education on YouTube
A year ago I started the CommuniTraders-Live YouTube channel and started providing trading guides, education, forecasts, strategies and live webinars. I am happy to announce that the number of videos are growing together with the number of subscribers. So, thank you for all the likes, comments and subscriptions.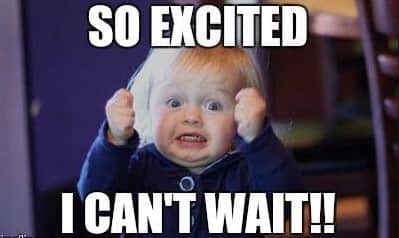 My main focus has been to show traders price action trading techniques. But I have also shared simple and advanced strategies and general information on trading indicators and how I like to use them. I hope to bring more webinars and share more trading methods with you in the coming year! Thank you for your support. Check out the different Playlists – I Recommend the Price Action Playlist.
Skype Group Trading – Learning Together
The Binary Options Trading Skype group is online and pushing forward. We are still receiving new traders who wish to gain charting skills. Even though everyone gets to learn the same charting techniques once they join the group, eventually they each hone their own unique skills and master their own type of strategies. This is probably the best part of trading in a group because people can learn various trading approach short-term each other and share and discuss trades with one another. Some people like to concentrate more on short term trading while others prefer to discuss long-term trading opportunities but also even FX trading is discussed. We do occasional group webinars and share forecasts that help with trading decisions during the day or week.
Diary Room – Great Source of Knowledge
I mentioned last year that we at CommuniTraders like the Members War Room. I am glad to see that it is growing and that the content there is still great – coming from many different traders with different trading techniques. More and more forum members who keep great diaries are winning our "Trader of the Month" challenge and earn new shiny badges! I have even started a trading diary for the Skype Group so that the traders can share their analysis and what they have learned in the group.
More Trading – CFD, FX, Cryptocurrencies
Even though there were some bumps in the road for the binary options industry, we now have an even wider market to trade on. That's right, many brokers have started offering CFD, FX and even Cryptocurrency trading. Personally, I am now also trading FX and invest in or trade Cryptocurrencies and it is really nice to have these extra investment opportunities alongside binary options. I look forward to seeing more brokers who target Crypto traders such as FinMax that offers BitCoin trading. Join us here if you want to discuss trading ideas on BitCoin or cryptocurrencies in general. I wish you all a happy new year and hope you will have a great year ahead =).