Disrupt Trading Review – The SHOCKING Truth You Won't Hear Elsewhere
Looking to disrupt a string of losses? Have we got the system for you. It is guaranteed to turn $1 into $12,765 dollars in no time at all. Read on to learn how.
Disrupt Trading Review, Don't Believe Us, Believe Them!
I'd never heard of DisruptTrading.com (http://disrupttrading.com/limited/intro4.php) until recently and I was impressed with what I found. The website is well put together, it's not some fly by night scam service, and there are a lot of videos of satisfied customers so you know you can believe what that say. In fact, the system owners tell you straight out, "don't believe us, believe them!", referring to a long list of video reviews. The question is, who do you believe, The maker of a supposedly fool proof system that can turn $1 into $12,765 in the time it takes to watch a video or a a few reviews that probably come from Fiverr? What I've discovered may surprise you but you'll have to read on to find out why.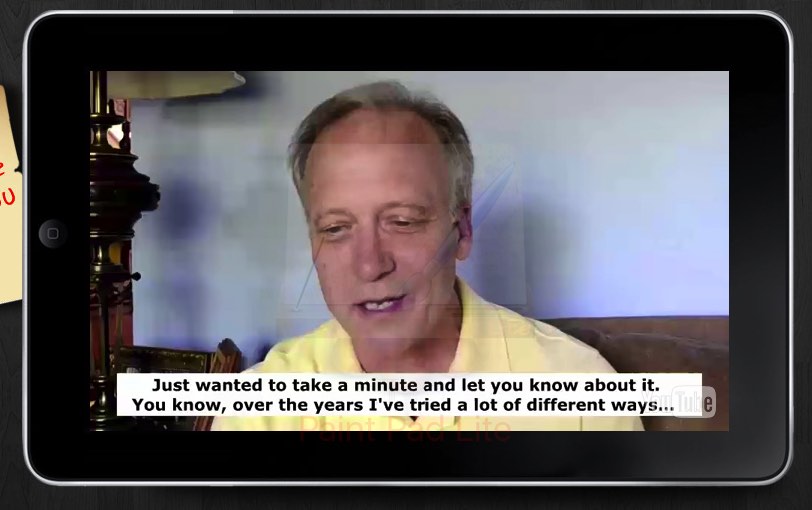 What Is The Disrupt Trading Binary Options System?
This is a new bit of binary options trading software that, according to the video reviews, has helped to end years of struggle and a lack of trading success. One trader clearly states he made over $149,000 in profits in only 10 days. The best part of all is it is totally free. You'd think something like this would be worth millions, at least thousands, but no, it is totally free. The system is the brainchild of Greg Hardman, the man responsible for the the scariest stock market crashes of the last 6 years. If you believe him scary for the people on the other sides of his trades, but who knows, maybe he means scary for clients who lost out? In either event, he is the man who make the house of cards come falling down, and you can benefit from it by using his signal service. All you have to do is sign up, or is it?
You have to be careful though, the trading system is the key to unlocking millions and billions of greedy Wall Street insider money. This means $10's of thousands of dollars in profits every day. The only problem is that it takes a rare individual to be able use the system, you have to have cahones. If you are too "nice" or a "wimp" you will like not be as profitable.
What you get when you sign up is access to their fully automated binary options trading app. It connects to your binary options broker automatically and can trade signals for you through a "set and forget" feature. Signals and profits are shown on a dashboard that is optimized for PC, Mac and mobile. You know you can trust it because it is verified by "national and international law firms" to be the easiest, zero experienced required to make money using binary options on the internet.  In order to get it you have to sign up and give an email address for instant access. You even get a "free" $75 which is really good right? And then he makes a trade for you that wins, for free! Signing up is worth that on its own, isn't it?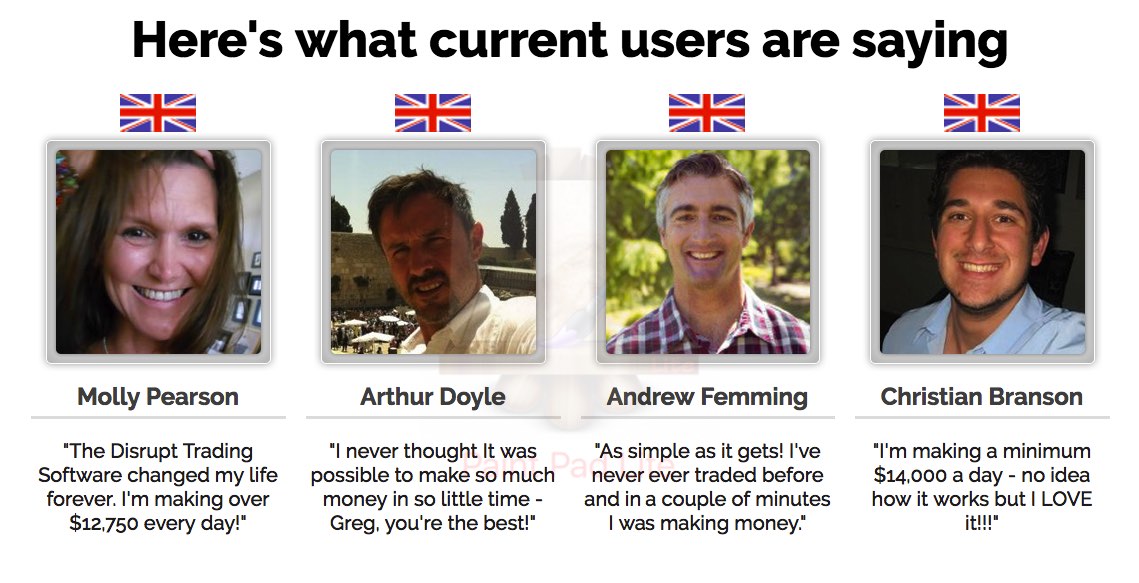 The Catch To DisruptTrading.com
Of course you have to make and verify a deposit with one of their brokers. That's only fair right? In order to use it you have to use the broker that supports their signals. Of course, they could be using the signals as a means to rip you off by getting to you sign up with a scam broker, like the one they tried to send me to.
What you never get is a an idea of what the system is. All you get is this BS dashboard with nothing to substantiate how it works or its value. Basically, its a black box system you have to trust but can you trust them? The reviews are BS, the verification is complete crap and the need to deposit with a shady broker is more than alarming but yes, I do believe you can trust them. You can trust them when they say "don't trust us…" and then no further than that.
Seriously folks, this one is see through! This guy is a nut bag snake oil charmer trying to separate you from your money. I know, there are only 11 spots left but believe me he tells that to all the marks. His videos are ridiculous, playing on egos and the fear of "losing" out on a chance to be a high roller the way he does he must think binary options traders are idiots and we know that isn't true.