Good News 2017 – Don't Miss Out On This Moneymaking Offer!
Good news for 2017 – don't miss this moneymaking offer, a project I have been working on during 2016 involving my new educational service! I will tell you all about it today.
Ahhh, the past year 2016 went by way too fast along with all the challenges and I'm sure I am not the only one feeling this way. Once again it's winter here and once again I have moved to a new place! How could I just move when I still had a job to attend? Simple, I quit!! Last year I had just reached my first milestone; working part-time. But the ultimate long-term goal was to completely quit my regular job and fully rely on my binary options trading. This year, I can say that I finally reached that goal and that's good news for both you and me. How so? Well, you need to keep reading ;). I also experimented with doing webinars and we slowly transited to YouTube and created the CommuniTraders Live channel. It turned out to be a much better platform for doing my public webinars so thank you all for your support, feedback, subscriptions, likes, shares and comments!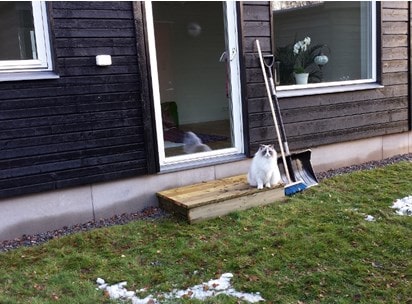 Yearly routine cat pic plus the new (still empty) home.
CommuniTraders Live YouTube Channel Grows
The CommuniTraders Live YouTube channel keeps growing thanks to you, our wonderful viewers! My initial goal was to overshadow the scam YouTube channels with a channel that focuses on proper education based on my own real life trading experiences. Surely, we still have a long way to go but I am optimistic – our viewers understand the importance and the quality of good education and prefer that over "get-rich-quick" nonsense. Thanks again all.

Tutorials and price action education!
Thus far, we have had many webinars, strategy reviews, indicator reviews, forecasts and lots of videos on price action trading. I intend to keep doing live webinars now and then and I will make sure to publish my forecasts more frequently as they have been very (thankfully) appreciated by our followers. So don't miss out, subscribe CommuniTraders Live today and start learning!


Follow Us on Facebook – Never Miss a New Article!
Follow us on Facebook and never miss out on new articles and reviews. I have, together with our team, brought you BinaryOptionsthatSucks.com on Facebook too. Usually, when new videos or new articles are published, we also share them on our Facebook page. You can comment, share, like and even find out when the next live webinar on CT YouTube channel will take place. Even on Facebook, our goal is to outshine the scam artists and thanks to our readers, we are slowly getting there! Something you want more of? A post you like or want more information about? Then give that post a big like and leave a comment so we can offer more of your favorite stuff.

CommuniTraders Forum – Trading Journals are Still the Key to Success
During 2016, we worked a whole lot with the CommuniTraders forum and organized our strategies by expiry so you can easily find the ones you like. We also spent the time to improve your strategies and trading techniques in the Members War Room – where all the trading diaries are. Personally, I have many students whom I have encouraged to keeping journals and I can say with 100% certainty that it is actually improving their results. Besides the help from the pros, the traders themselves have been able to help improve and boost one-another's skills. For further encouragement, our team created the "Trade of the Month challenge" where you not only gain respect but a fancy looking badge to go with it =).

Skype Group Quickly Became Popular
Remember the CommuniTraders Skype group which I started back in the beginning of January 2016? We used to have only a handful of members there and had no idea whether it would attract much more attention than that. The months went by and today, we are around 230 members and I still haven't introduced and added everyone who applied from this week since I have been busy moving! Obviously, not everyone has been actively sharing or asking questions in the group but the ones that did, surely learned many things and I have noticed them leveling up from being newbies to advanced traders. Despite that, I felt that I could do much better and after discussing some ideas with a couple of our group members, we came up with new ideas on how to provide you the best binary options price action education ever! Hence the good news for you, as mentioned earlier. Now this means that a few things need to change, as explained below.
Good News: Price Action Educational Service Coming Soon!
So what's going to change? Since the Skype group has been appreciated and is growing so rapidly, I need to change gears and make a better organization. Fear not, we are not going anywhere. In fact, the goal is to give you a better education than before.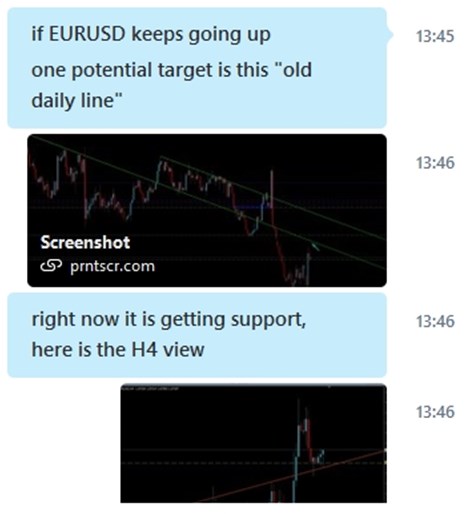 Skype – Sharing How to Read the Charts!
How to do it? I have seen a need in separating the groups so beginners can learn the most important techniques first, before being moved up to the Advanced+ group. From 2017 and onwards, each member who joins us, will start off with a private lesson from me personally – going through my charts step by step in order to understand a price action trader's thought process and the techniques they need to master.
After the first 1-on-1 lesson on price action trading, you will join the other beginners whom also had the same education. This way, you can grow together and I will be supervising, sharing information and forecasts. I will also do group webinars in order to further improve your skills and answer common questions!
What exactly will you learn from me?
For example: how I read and interpret my charts, how to draw trendlines, support and resistance lines, how to find patterns, calculating expiries, identifying trends and micro trends and a whole lot more advanced stuff when you are ready to digest it… usually within a couple of weeks!
I want each beginner to be able to move up to the Advanced+ group within 4 to 8 weeks. Of course, this depends on how much time you have for the studies and tasks that I set up and recommend you. So don't worry if you need more time, no one will kick you out!
Once you level up to the Advanced+ group, you will join other advanced traders and of course I will also be there for additional support to fine-tune your trading skills. Overall, you will be well taken care of. With my private lessons, forecasts, group webinars, challenges and tests you'll surely have lots of fun while learning all about price action trading. Once you have mastered these trading techniques, you should be able to make money off of trading. That's why I call it a moneymaking offer. By the way, you can join today! Simply go to Skype and hit us up on CommuniTraders-Live. Hope you are excited because I am looking forward to helping you out.