TradeSmarter B2B Services – Binary Options Technology Provider
TradeSmarter  – B2B Binary Options Services – For Businesses Only

Tradesmarter offers a complete Binary Options solution, powering the success of operators world-wide. Tradesmarter's solution is an all-in-one package, offering trading platform, mobile, CRM, affiliate system and risk management, in return allowing platform operators to spend their time and money marketing and sales. With Tradesmarter's full Turnkey solution, platform operators can maximize conversion and increase client lifetime value, while also distinguishing themselves from the competition with several methods of customization.
Tradesmarter offers a simplified yet advanced trading platform, attractive to both beginner and experienced traders. With a focus on transparency, Tradesmarter's technology will enhance your brands' reputation. Not only does Tradesmarter constantly develop new features to convert your users, but also retention tools to ensure a higher lifetime value.
As a part of their all-in-one solution, Tradesmarter offers their proprietary software, a fully integrated back office and trading system. Tradesmarter's back office system has many capabilities for many aspects of operating a binary options platform: Lead management, risk management, detailed reporting and statistics, marketing and affiliate management, third party integrations and alerts/notifications. Tradesmarter's goal as a B2B Binary Options technology provider is to focus on YOUR business, MINIMIZE your expenses and get you up and running.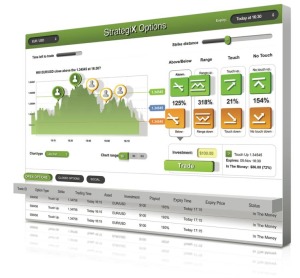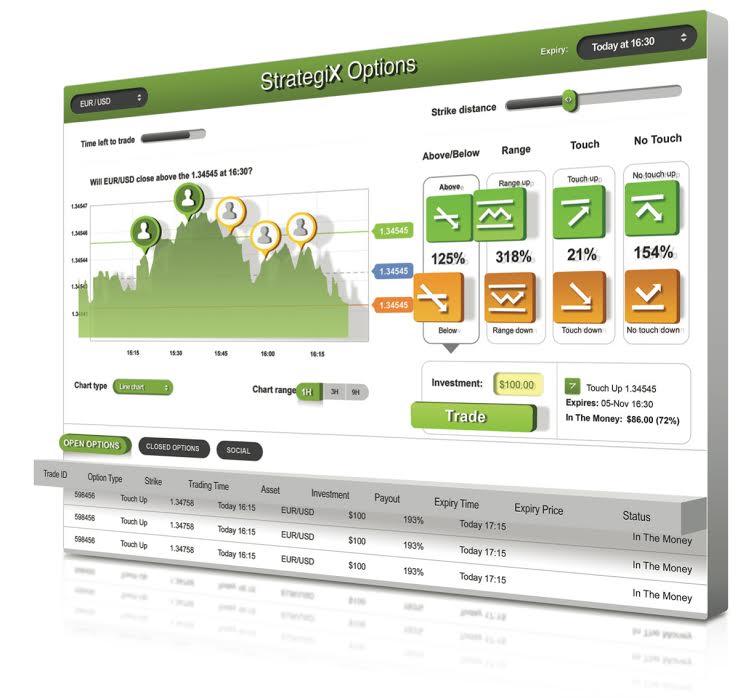 TradeSmarter Platform Technology
Tradesmarter offers the most reliable trading platform with the ability to absorb a heavy level of transactions and traffic, with a main focus on risk management and scalability. Tradesmarter's solution can be customized to any brands' specifications and needs. The platform and software was built in a way that you can be unique while also ensuring your clients the highest quality trader experience.
From a technological point of view, Tradesmarter offers a secure and stable platform, including 128 bit SSL encryption and servers located around the globe. The trading platform is based on Amazon resizable compute capacity in the cloud, which allows them to scale capacity as needed for partners.
Special Features
While exotic options like above/below, range and touch (or no touch) are not new to the binary options industry, Tradesmarter introduced these options with a much different approach. With a focus on client experience and customized trading, Tradesmarter came out with StrategiX, a tailored tool for speedy reactions to market assessments. StrategiX is a trading panel consisting of exotic binary options such as above/below, range, touch and no touch options. What makes this panel so unique is that it includes a slider, so traders can visually modify the strike prices on the chart according to their ideal payout. This panel was also developed on a permission based structure, allowing you to use StrategiX as a retention tool to increase client lifetime value.
 Further Reading for Traders: