5 Questions by BOTS.com, CedarFinance Live Chat Support Representative Answers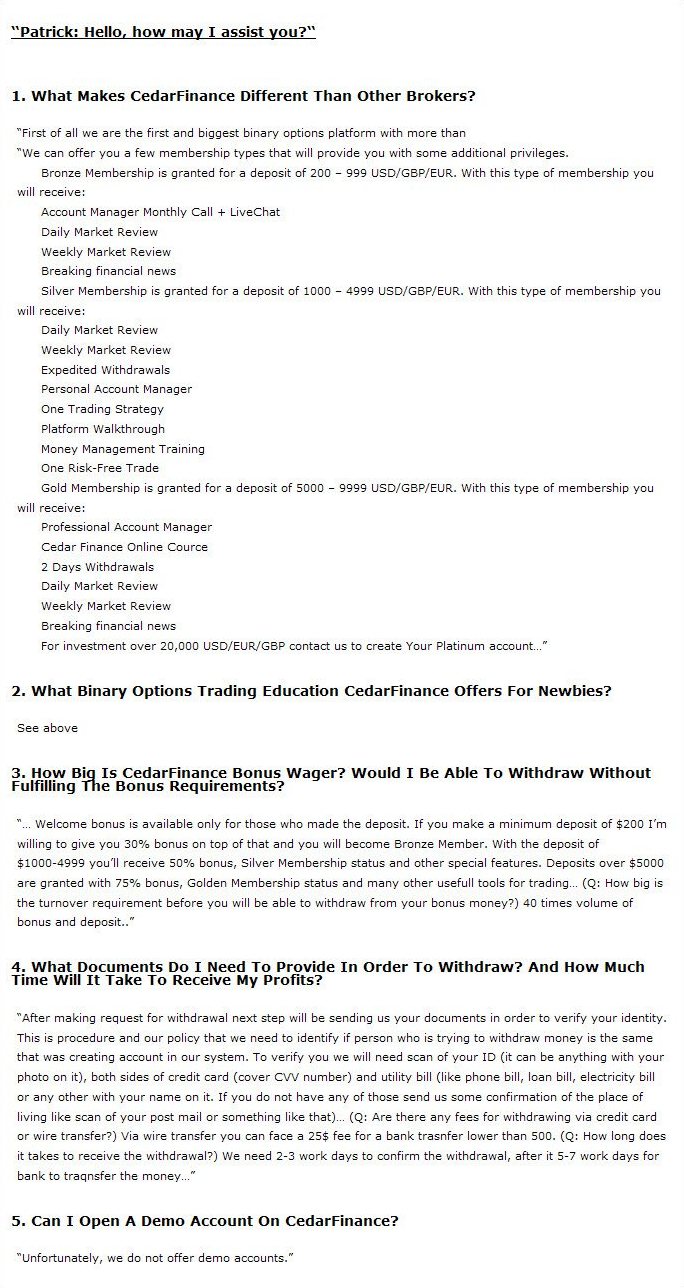 My Overall Impression on CedarFinance – Marketing, Marketing and some more Marketing.
The support person replied to my questions fast and accurate, but most of them were prewritten and not personally prepared for my questions, but for general questions from their FAQ list. The other thing which makes me not very good impression was that the Cedar Finance bonus wager was too big – 40 times bonus plus deposit, a way bigger than a lot of other brokers. It seems like their marketing strategy is to advertize every tool/bonus/special offers/Tips or whatever that will be. The thing is, most brokers have these great additions. CedarFinance is one of a short list of broker who does the best job at advertize their normal product as the best one around. Cheers for that, but this doesn't make a broker reliable. Check out the Full CedarFinance Review to Learn more about this broker.