Concluding a Fine Year of Innovation: Knowledge and Training for Everyone!
2014 – Year of Innovation for Binary Options That Suck and CommuniTraders!
2014 is officially over now… and what better do we have to conclude this innovative year than now. Mmm, rhetorical question of course, no needs to answer. Dear friends and visitors, 2014 was a year of innovation. We took this year to develop and update our website and forums, try new things, experiment and strengthen our community. Let's rewind this cassette slowly, and see what we have accomplished as a website and a community. Cheers!
Searching for a Broker/Tool/Strategy? Now it's Easier
Accessibility is the key of this brand new design. First, back on 2013 all we had were broker's reviews and some signal providers details. Scrolling between pages was a horrific experience, and sorting was almost impossible. So the first thing we did was making the ability to browse between brokers more friendly, but the second really changed the game. We had dozens of tools, indicators, strategies and system reviews shading dust on some old shelf in the ThatSucks.com (former BinaryOptionsThatSuck.com) library of knowledge. Just like modern libraries today, we made this knowledge accessible. Now you can browse between tools and strategies, sort by level, see if other traders liked it and find reviews and forums discussions for each and every trading aid. Personally I felt quite delighted when that option was first made possible. I hate it when there's knowledge, but it's so hard to access, it simply irritates me. But no more! Knowledge for everyone, anywhere, anytime!
 Before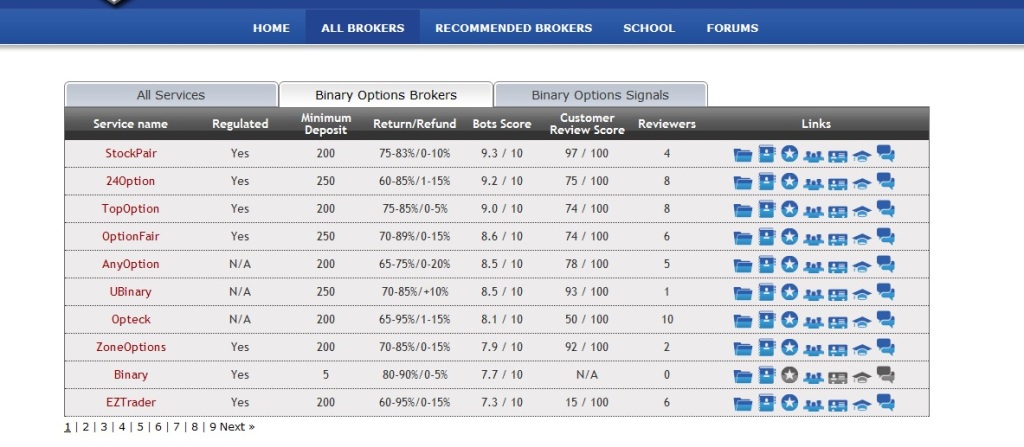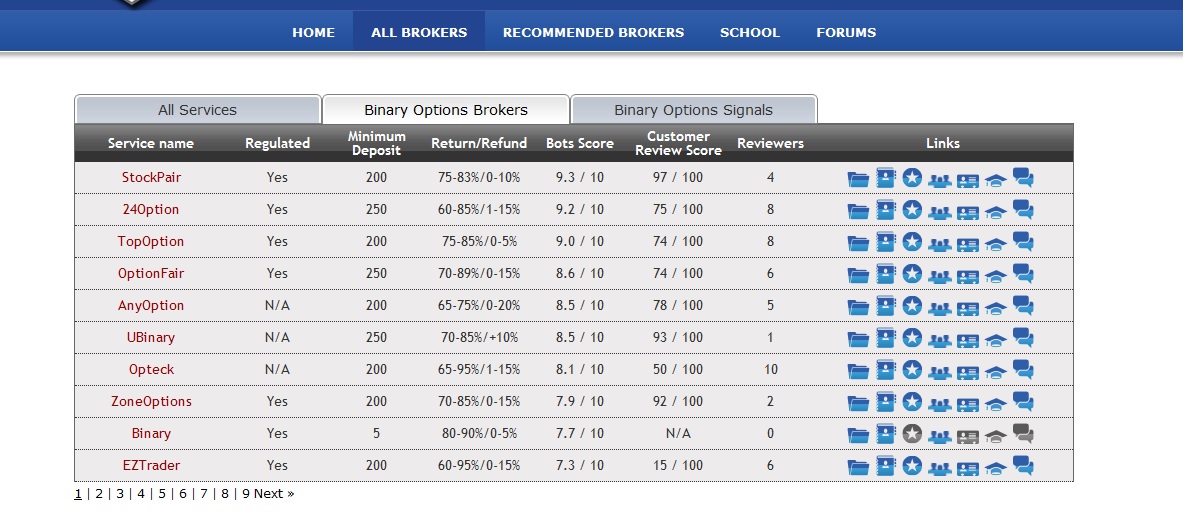 After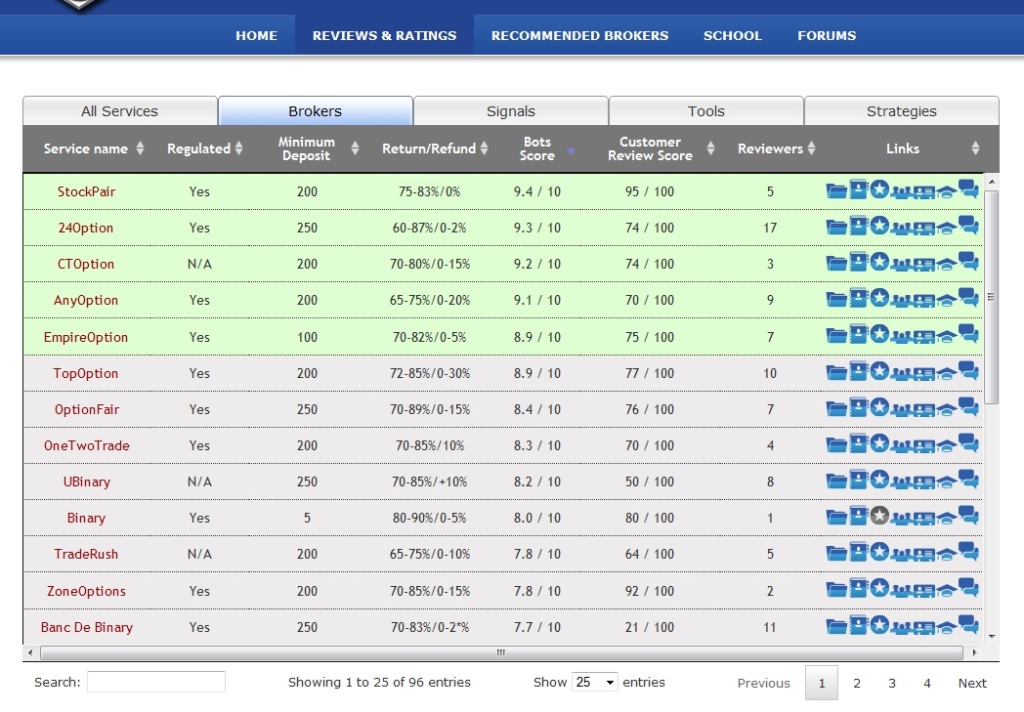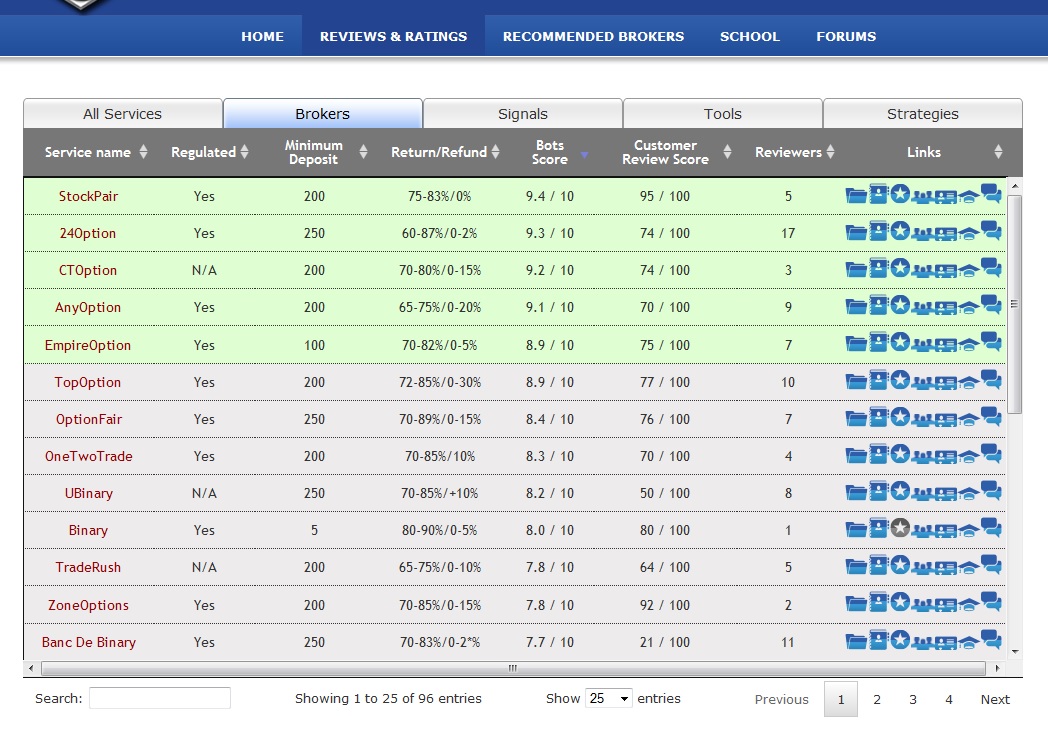 Binary Options Trading School 2.0
If it wasn't for the innovative CommuniTraders 2.0 platform released this year, I'm sure the new and improved trading school was the number 1 nominee for "best improvement of the year". Now since there are a few bugs on the new platform, I think we should give the new school the respect it deserves. Man that was some hard work. We first had to locate and categorize all articles on BOTS. Once we finished that, we removed all articles from school section, as simple as that, starting from scratch. Our vision was: let's make school easier on the newbie, and harder on the veteran trader. We've decided that the total newbie first needs to learn the game, and only once he feels comfortable with the concept of binary options and the possibilities of scams, that's when he/she should start learning to trade. Thanks to the help of Bogdan and Kolyo, we've managed to categorize school into 5 different levels and sections, starting from preschool and ending with a PhD in binary options trading. When I look at this school now, I get calm. I see where it starts, and I know when it ends. The only thing still left outdated is our test sections, but consider it done by Q1 of 2015. Yay!
Before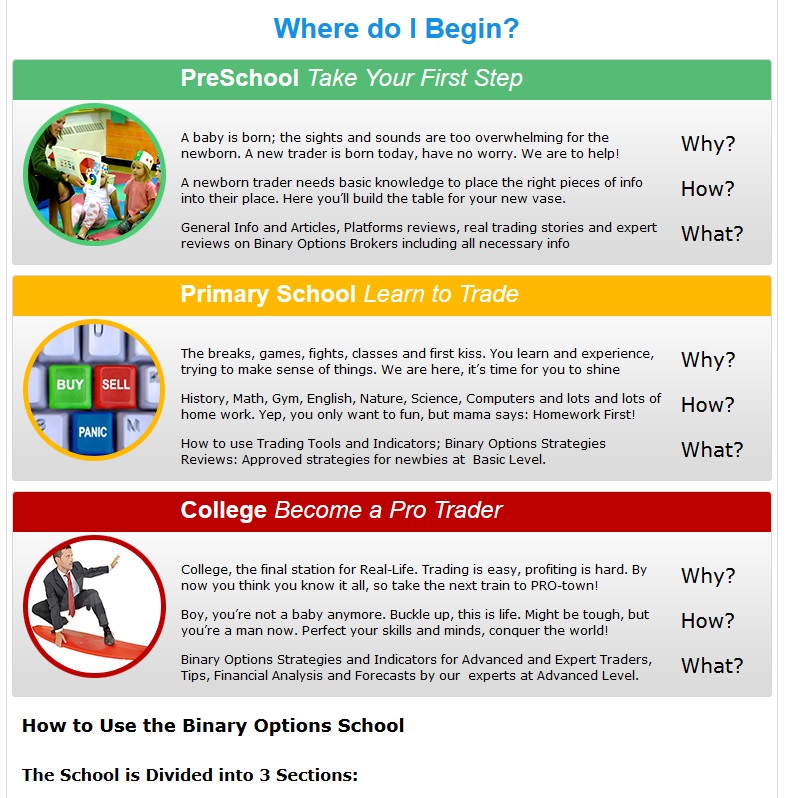 After, added 2 more sections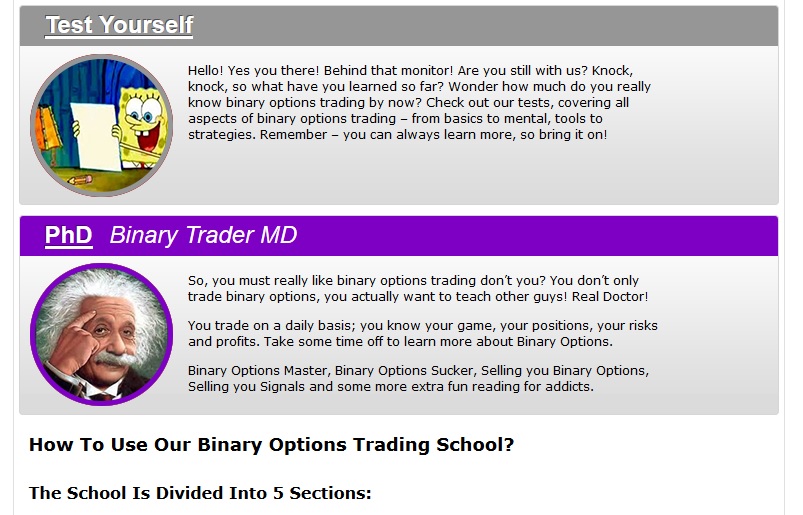 CommuniTraders 2.0 – What More Can I Say
There are reviews and ratings, there're new sections and articles on school, more broker reviews and more knowledge to traders. Yes, we have it all, and we've accomplished many goals. But really, nothing comes close to this amazing achievement called CommuniTraders. I'm not saying it because it was my vision, or because it's my website. It's not that I've a inflated ego and all I want to talk about is me. Not at all, and I hope you don't see that way. CommuniTraders simply changes the rules. It is the only real demo for binary options trading, and not only that it's a demo, it's a social trading platform! And now it's updated! I've been talking about this tool for more than a year now, and it was actually launched back on 2013, back this year we've used all our resources to accomplish 1 target – make the platform user friendly and social, and keeping it free. The new design really makes you feel like you're trading with a real broker, but on your own house. As a member of our community, you get all the support you need while you're trading. And that's a game breaker. Because now brokers can't force you to deposit for a demo account, signal provider could finally show their record by actually trading, and most important – learning while trading, with friends and colleagues, for… free. And we indent to keep it that way.
Before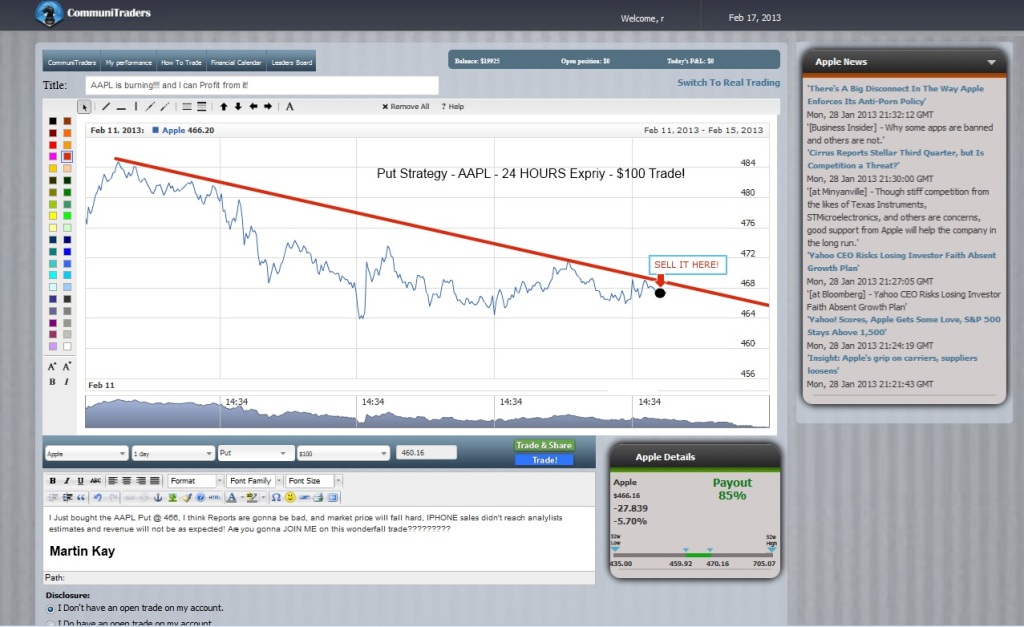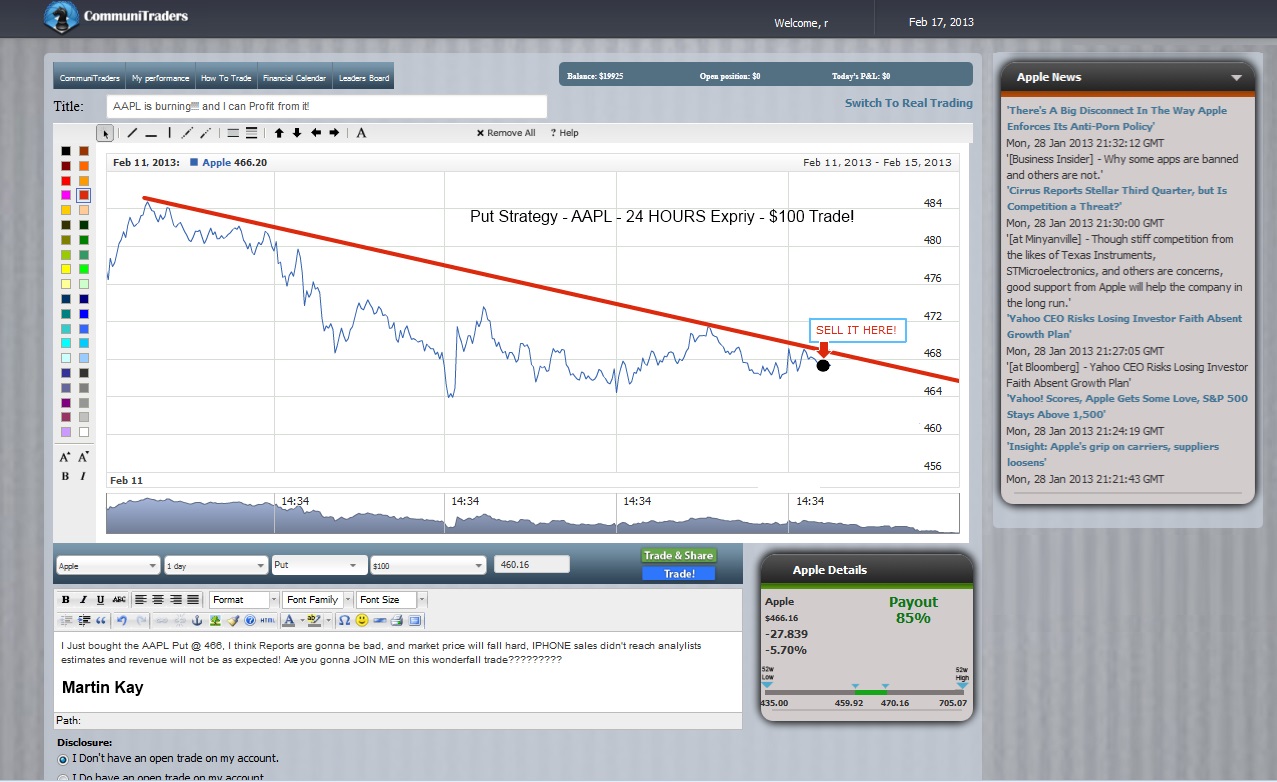 After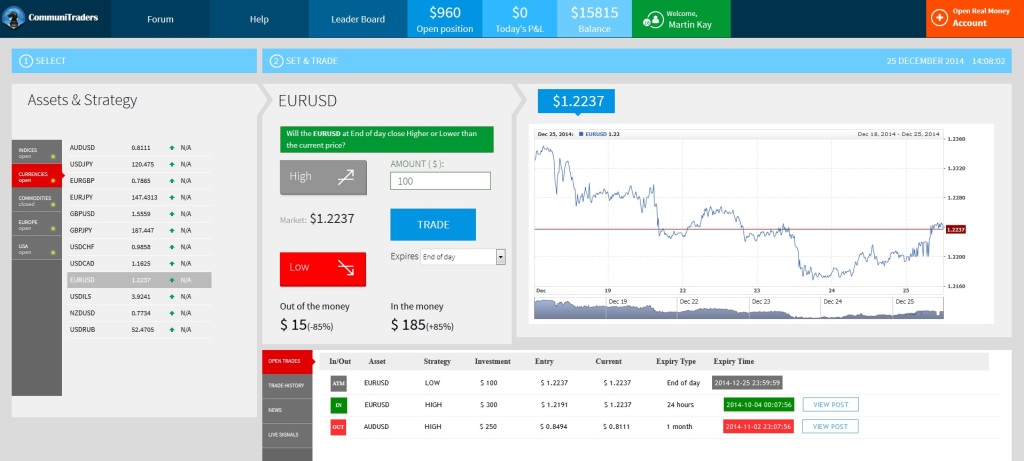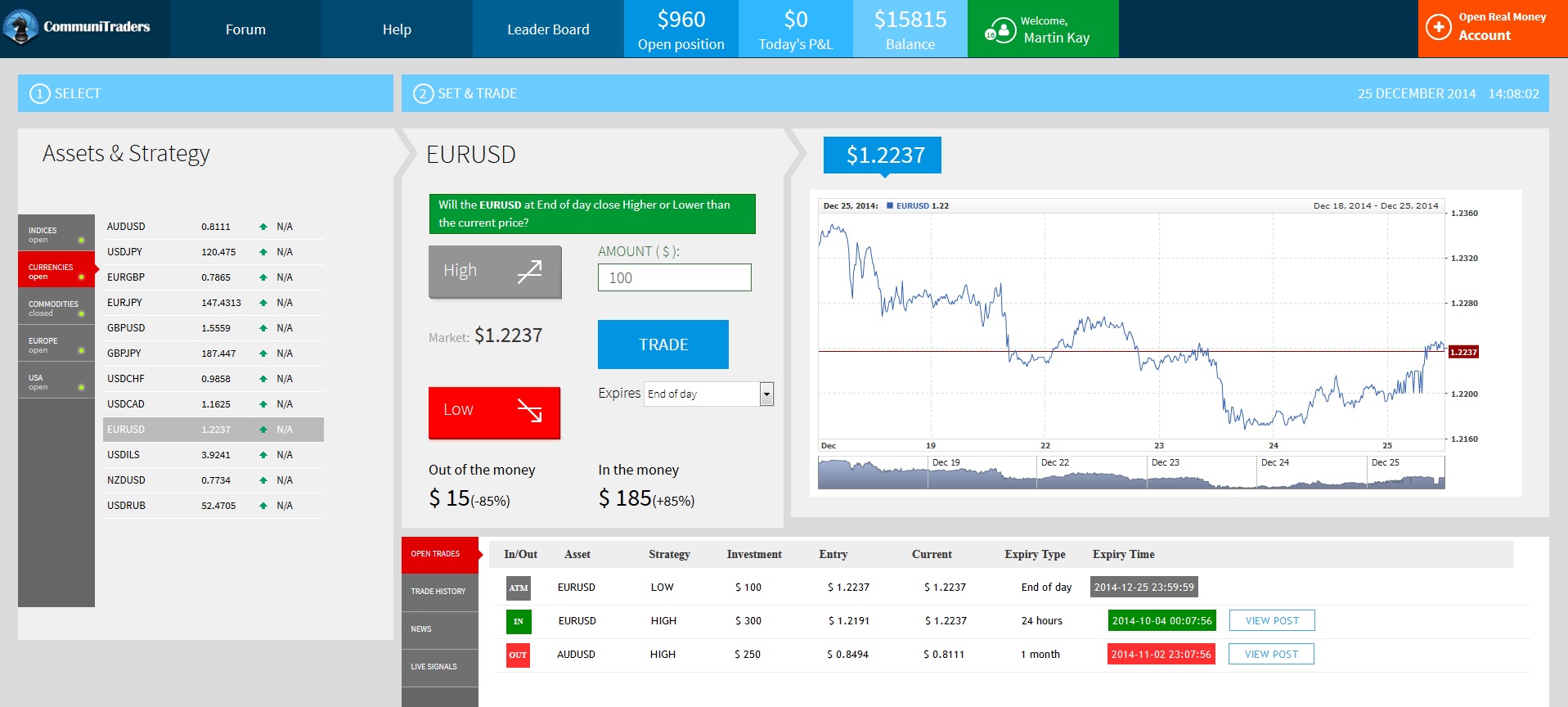 Live Signals are Knocking at your Doorstep
Last, but not least – our live signals section, and an outlook for the next year. Finally, we don't the signal seller to get live signals and tips from respected traders, with full transparency. Next time you see some robot offering you 90% accuracy, ask him nicely: "dear robot, mind proving your skills on CommuniTraders?" And if he answers something like "$%nngsdf@Error$$(*&", then you know what this robot really worth's. But let's not talk about others, because those live signals are only just the beginning. We're working to establish API connections between CommuniTraders and regulated brokers, for 1 big purpose – Copy Trading. Personally, I'm not a keen fan of copy trading as I think copying others without understanding of what they did wouldn't teach you a thing, but hey! When so many new traders have full trust in our community leaders, why not letting them copy trading the best traders straight into their live account?? Heck, why not! Live signals for everyone! Oh and, we don't punish for bad trades. Come on, trade and share, that's the only way we learn.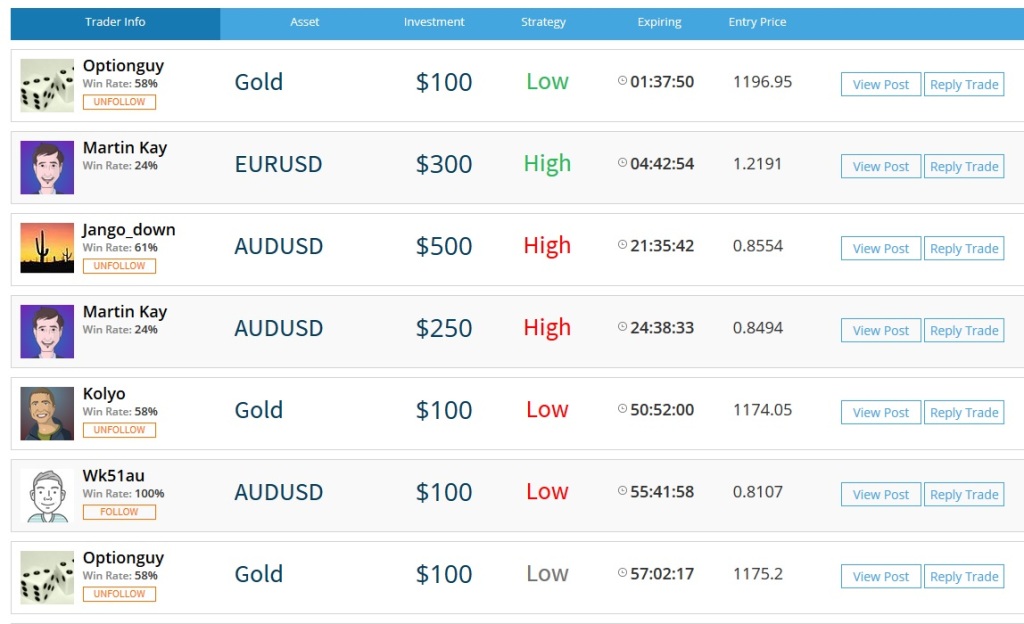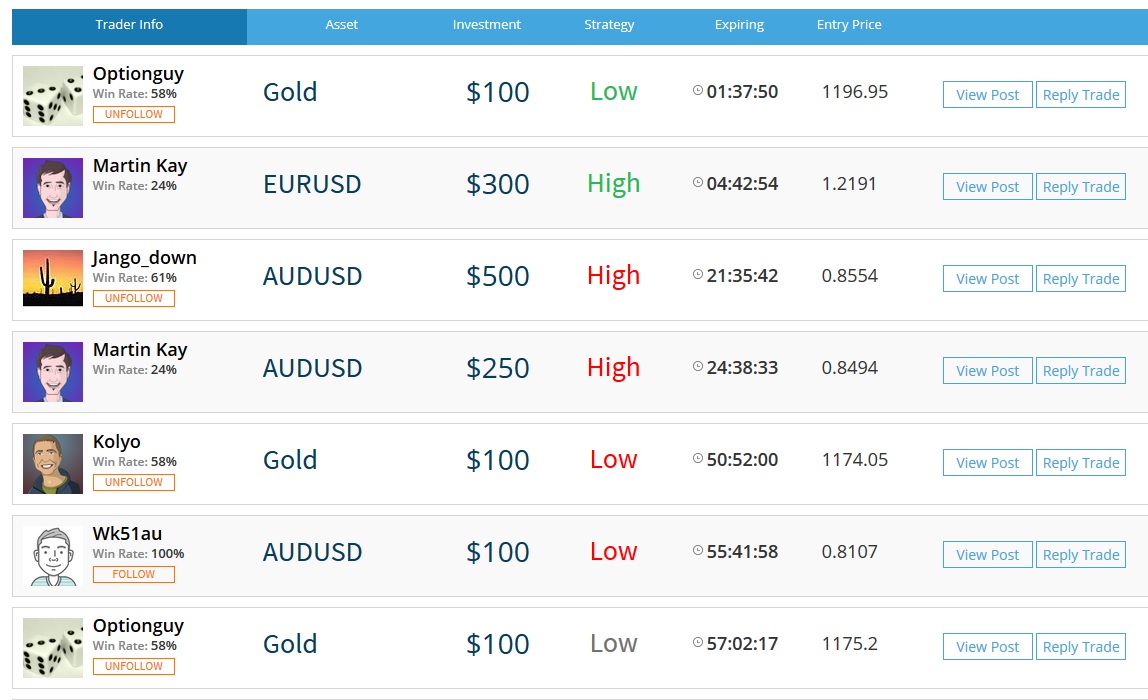 Got Plans for 2015?
Yes! Of course we do! Stop asking me what to expect, I'm on it! First, let's begin where we finished – live signals with copy trading options. I know how hard it is to follow 2 monitors, trust me; I do it all day, and I'm experienced. So instead of always watching both CommuniTraders live signals page and your own broker's platform at the same time, with the new copy trading option every trader would be able to automatically copy the signal from CT to their live account.
Second, we are monitoring the latest binary options trends and looking forward for many developments next (actually this) year. I'm talking about the following trends emerging: 1. Trading Binary Options from MT4 Platform 2. Regulating Binary Options in the USA 3. The emerging of the "Master Brands" and the fall of small-medium sized brokers. Our team is following those changes in legal aspect of trading, style of trading and who we trade with. So far there's not much to report of as none of the above trends really managed to set fire in traders and regulators this year. We see the Binary Options industry making progress, and if 2014 was a year of innovation, 2015 is going to be the year maturing, both for us as a leading website and a community, and both for brokers. Cheers and a happy new year!